Here are the top 5 trending stories today. 
'I opened it up and that baby just looked me right in the eyes.' Abandoned baby came as a surprise to firefighters expecting a prank.
MICHIGAN CITY — When Coolspring Township Volunteer Fire Chief Mick Pawlik was alerted Tuesday night of activity at the department's Safe Haven Baby Box, he assumed it was another case of someone opening the drawer out of curiosity or carrying out a prank.
Then his pulse began to race when he peeked through holes in the receiving side of the box, which is mounted in the wall at the station just southeast of Michigan City.
"I can see this sweatshirt and I seen a little bitty arm," he said. "I opened it up and that baby just looked me right in the eyes."
Pawlik said the baby remained calm and quiet as he and firefighter Nick Fekete scrambled around in the excitement of the moment in search of gloves that were right before them, resulting in Fekete being temporarily locked out of the building in the confusion.
"I'm all about kids," he said. "That's why I'm as elated as I am right now."
Medics arrived to recover a baby who appeared to be no more than an hour old.
"The umbilical cord was still on," Pawlik said. "The baby was not cleaned up yet."
The baby was taken by ambulance to Franciscan St. Anthony Health in Michigan City and appeared to be healthy and in good condition, county police said. The baby is reportedly in the care of the Indiana Department of Child Services.
Success of box is a personal joy for its creator
The baby is a 7-pound girl, according to Monica Kelsey, who created the Safe Haven Baby Box, which is one of only two in the nation. The other is located in her hometown of Woodburn, Indiana, where her husband serves as mayor.
"My heart is full for this little girl that is going to go on with her life," Kelsey said Wednesday morning. "My heart hurts for this mom as well."
The news was special for Kelsey not only because it is the first time a baby was dropped off in one of the boxes, thus affirming her fight last year with the state to keep them in operation, but also because she had been abandoned herself at a hospital in Montpelier, Ohio, in 1973 just two hours after she was born.
The LaPorte County 911 center received an alarm from the baby box at the unmanned fire station on County Road 400 North shortly before 10:30 p.m. Tuesday, and emergency responders arrived minutes later, according to county police.
"It worked flawlessly last night," Kelsey said.
The drawer is designed to silently contact 911 when it is opened, she said. Motion sensors contact 911 a second time when the baby is placed inside, and the person leaving the baby is given a third option of pushing a button to contact emergency officials.
The drawer has a heater to keep the baby warm and can only be opened from inside the building once it is closed with the baby inside, Kelsey said.
"The children are picked up in less than five minutes," she said.
Kelsey, who works as a volunteer firefighter in Woodburn and a medic 20 miles away in Fort Wayne, said she came up with the idea for the box after seeing similar versions while giving pro-life talks in South Africa. Finding a local builder was not easy at first.
"They thought I was crazy," she said. "'What do you mean a baby box?'"
Battle with state to save boxes
Her struggles continued when, after the boxes were installed in Coolspring Township and Woodburn in April 2016, Kelsey said the Indiana Department of Child Services challenged the legality of the boxes.
"We refused to shut them down and fought them all of last year," she said.
A spokesman with the Indiana Department of Child Services did not return a telephone call Wednesday for comment.
State law resolved the dispute July 1 by legalizing the two existing boxes and authorizing more to be installed at hospitals.
While state law had already allowed babies to be legally surrendered to officials at hospitals, and fire and police stations, Kelsey argued that a case of a baby dying after being left outside an Indianapolis hospital shows the need for a more anonymous alternative.
"Why did this mother not just walk in and hand this child over?" she asked. "It's very clear — she did not want her face to be seen."
The LaPorte County fire station was chosen as the second site for a baby box because seven babies have been abandoned within a 5-mile radius of Michigan City in the last 15 years, Kelsey said.
She is pursuing the installation of boxes next year in Ohio, to be followed by Pennsylvania, Georgia and Michigan.
Pawlik, who praised the decision to drop the baby off in the safe box, said there are no cameras at the site to identify who visits.
"That box is not there to judge people," he said.
Coolspring Assistant Fire Chief Warren Smith agreed.
"She stepped up to the plate and did the right thing," he said.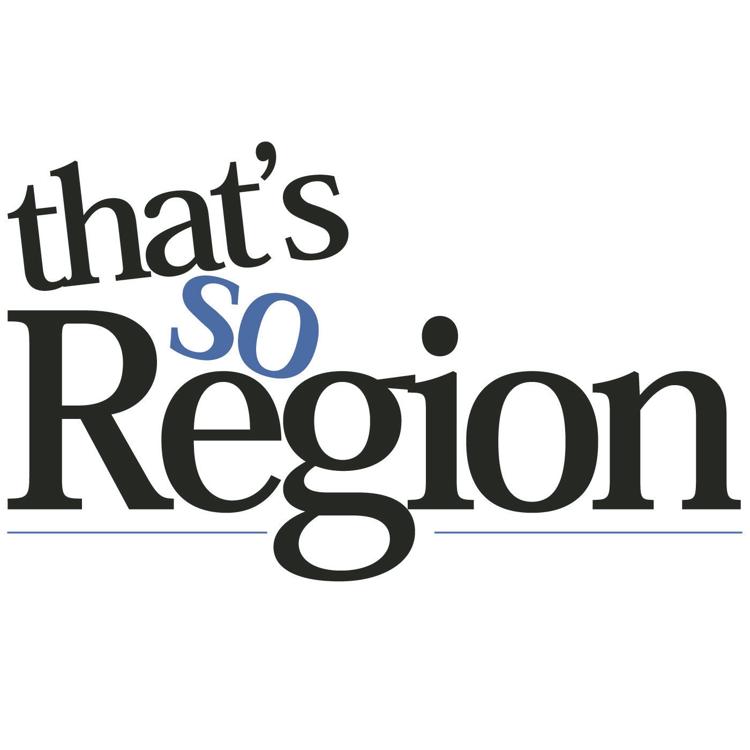 Suspected drunken driver turns out to be 7-year-old boy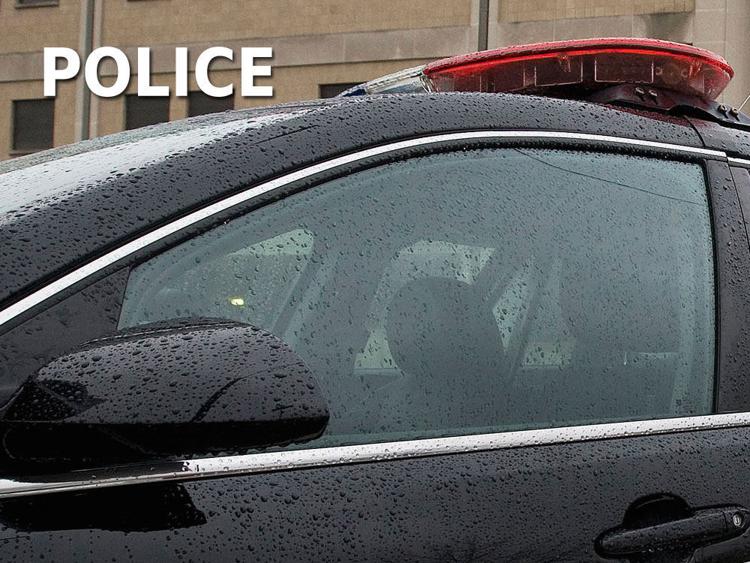 LAPORTE — The subject of a low-speed chase weaving through the downtown area early Tuesday turned out to be a 7-year-old boy.
The discovery was made after the vehicle crashed and the uninjured driver climbed into the back seat, police said.
According to LaPorte Police, Capt. Adam Klimczak saw a car with no headlights on traveling in the parking lot of Family Video about 3:30 a.m. Tuesday. The car pulled onto Lincolnway without stopping to see if there was any oncoming traffic.
Klimczak began following the 2008 Kia Rio, which was weaving in and out of both eastbound lanes at just 15 miles per hour.
Police said the vehicle continued on for well over a mile, reaching 40 mph once the officer activated his lights and siren.
He was then joined in the pursuit by another officer, Matthew Drangmeister.
The driver, after more than doubling his speed, began fishtailing on the state highway then spun out and was traveling backward as he crashed through a metal fence outside Arconic, the maker of castings for the aerospace and gas turbine industries.
Both officers pinned the vehicle in with their squad cars, then realized the driver was a boy when they saw him in the back seat trying to hide, police said.
The boy was transported to the police station and allowed to go after his mother showed up.
She said the car belonged to her live-in boyfriend, according to police.
The mother was given some tips on how to prevent another such occurrence, police said.
East Chicago man accused of breaking elderly woman's arm in Highland robbery now charged in purse snatching outside Munster's Commander Restaurant
An East Chicago man arrested this week on allegations he broke a woman's arm during a purse snatching outside Round the Clock in Highland now faces similar charges of robbing an elderly woman outside the Commander restaurant in Munster. 
Vincen J. Velez, 40, is accused of robbing a 78-year-old woman of her purse while she and two friends exited Commander Restaurant, 745 Ridge Road, shortly before 3 p.m. Oct. 28.
He is charged with robbery resulting in bodily injury and robbery, according to a probable cause affidavit filed Wednesday. 
Surveillance footage shows Velez exiting a silver Mercury Villager in the restaurant parking lot and approaching the victim and her friends as they walked to their vehicle, the affidavit states. Velez is then seen walking behind the victim, pulling her purse from her shoulder and running away with it, according to court records. 
The victim reported to police her credit cards were used at Luke and Speedway gas stations in Hammond shortly after the incident.
Round the Clock robbery
Velez is also accused of approaching two women Oct. 25 in the parking lot at the Round the Clock restaurant in the 9000 block of Indianapolis Boulevard and demanding a purse. In that incident, he allegedly broke a woman's arm while robbing her and her sister.  
The women, ages 73 and 74, told police Velez appeared to be holding a gun inside his jacket. One woman said he threatened to shoot her as he attempted to grab her purse, Lake Criminal Court records show.
The woman's sister stepped in, and Velez knocked them to the ground, a probable cause affidavit stated. The 73-year-old woman later was treated at Community Hospital because her arm was fractured in the fall.
In both strong-arm robberies in Highland and Munster, victims gave a similar vehicle description, partial plate and suspect description, leading police to believe they were connected.  
Munster police identified the owner of a 2002 Mercury Villager van, and Hammond police stopped the van the night of Oct. 28. Velez was a passenger in the van at the time, the affidavit stated.
On Oct. 31, police executed a search warrant for the van and found a black stocking cap and plastic toy gun wrapped entirely in electrical tape to resemble a handgun, court records stated.
Driver flees after injuring state trooper, leading Hobart police in pursuit on Interstate 65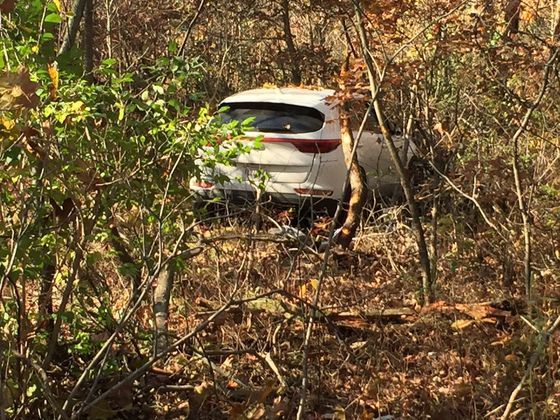 Police are searching for a man accused of fleeing a traffic stop on Interstate 65 on Wednesday, striking a police squad car, speeding through a residential subdivision and then crashing a rental car. 
A Hobart police officer attempted to stop a vehicle for speeding at about 10:10 a.m. Wednesday on southbound Interstate 65 near mile marker 233, according to a news release from Indiana State Police District 10.
The traffic stop occurred southeast of Lowell about three miles north of Ind. 10.
The 2018 Kia Sportage — a rental vehicle out of Indianapolis — didn't stop and a pursuit was initiated, police said. 
The Kia made a U-turn by driving into the median and headed north.
The driver, at that point on the outer shoulder, put his Kia in reverse and drove south as he approached a state trooper working in a construction zone on northbound I-65 northbound, police said. 
"The Kia then drove into the median and drove straight at the state police car, swerving at the last minute, hitting the (car)," the release stated. 
The pursuit continued southbound. The driver of the Kia braked hard, went back into the median, and then again into the northbound lanes of I-65, police said. 
The Kia then went across southbound I-65 lanes, down through the ditch on the west side and through a wire fence into a subdivision, police said. 
The driver drove between two homes, crashed the SUV in a wooded area and fled, state police said. 
The driver reportedly asked a resident in the subdivision for a ride, but instead fled, leaving a jacket behind, police said. 
The trooper involved in the crash was taken to St. Anthony's Hospital in Crown Point with injuries that were not life threatening.
The driver — described as black, approximately 6 feet, 3 inches, and about 240 pounds — was wearing a black T-shirt with white lettering. He reportedly has a stocky built and appears in his mid 30s.
He was last seen in the area of County Line Road and Ind. 10.
Anyone who has information or sees this individual is urged to call 911.
LaPorte orthodontist: So many cars, each with its own story
LAPORTE – A coupe is different from a coop, but for Dr. Peter C. Kesling, both figured in the purchase of his first classic car.
Seventy years ago, Kesling, then 14, found a 1925 Model T Ford in a widow's garage that doubled as a chicken coop. Despite "the ear-shattering squawking and frantic beating of wings," Kesling recalled, he bought the vehicle. That purchase started a love affair that has taken him around the world.
Addressing a benefit Wednesday at the LaPorte County Historical Society Museum, Kesling shared images and stories from some of the 40 vehicles he owns. Many of them are housed in the museum which he built for his cars and which now contains local history.
"Each car has a story and each one has a special meaning to me," said Kesling, an orthodontist and former university professor. "People love to come here and see the cars, and that makes me happy."
Kesling's luncheon presentation was a benefit for the LaPorte County Symphony Orchestra. The museum houses not only many of the doctor's vehicles but also the mementoes of the auto industry in Indiana. Hoosier automotive pioneers have contributed tilt steering, cruise control and hydraulic brakes.
None of those features was available in 1903, when two men completed the first transcontinental car drive. Dr. Horatio Crocker and his technician, Sewall Crocker, made the 6,000-mile drive in 63 days. Nearly three weeks of the journey were delayed for repairs, rest and waiting for spare parts.
Not to be undone, Kesling, 71, and his wife, Charlene, purchased a Winton of that same era and completed their own transcontinental drive in a two-cylinder, 20-horsepower engine.
"It was amazing," Kesling said of the experience.
The doctor's cars are in mint condition, but many of them did not come that way.
"We get them in terrible shape – no bumpers, seats, or tires," said Kesling, who inherited his father's love for cars and ability to work on them.
The museum features an electric car built by Dr. Harold D. Kesling. The vehicle, done in the late doctor's favorite color of yellow, was built of Fiberglas and, for safety purposes, is pointed at both ends.
Peter Kesling, whose orthodontic career has taken him around the world, has also trekked the globe for vehicles. He's even driven internationally, including a 1976 race that started in Istanbul and concluded in California. Kesling got as far as France, and two friends continued the race once the Model T was transported across the Atlantic.
Another vehicle of note is a 1948 Playboy, built in Buffalo, New York. The vehicle features the first retractable hard top, but the black beauty is better known for lending its name to a magazine. Seeking a name for his new men's magazine, the late Hugh Hefner was turned down for Stag Party.
"Then he saw an ad for the car, and the rest is history," Kesling said.