Here are the top 5 stories you need to know today. 
Long-shuttered Crown Point greenhouse site slated for new City Hall, police station
CROWN POINT — The city hopes to solve two real estate challenges, acquiring a long-shuttered greenhouse property as the proposed site for a new City Hall and police building.
Mayor David Uran announced the plan Monday at the Crown Point City Council meeting. The council approved a resolution for the purchase agreement Uran presented on behalf of the city.
The cost of the purchase and other financial information related to the deal was not available Monday.
Uran said the greenhouse property is ready for a repurposing and for the "highest and best use of that property."
The Lake County Greenhouse, at the intersection of North Street and Indiana Avenue, closed more than a dozen years ago.
For years, it has looked apocalyptic, with trees growing through the rooftops of several of its glass greenhouses.
Now Uran said the city wants to purchase and transform the 7-acre property into a new City Hall and police building contiguous with the nearby youth sportsplex.
Building a new City Hall and public safety center will further spruce up an area quickly becoming a city gateway, provide needed modernization for the city's marquee building and allow for alternative uses for the existing City Hall and Civic Center sites downtown, Uran said.
"We think we found a great location," Council President Laura Sauerman, District 4, said at Monday night's meeting.
The city's announcement Monday gives new potential life to the long-shuttered site on a heavily traveled local corridor.
In 2016, it appeared a new restaurant and brewery would take over the greenhouse site, but those plans fell through.
Also in 2016, the city began planning for a new police station, which officials said would take priority over the need for a new City Hall. The current station on North East Street is connected to the fire station and was built in 1991. The number of officers has about doubled since then. When the police force moves into its new facility, it is expected that the existing building will be renovated to accommodate a growing Fire Department.
The city later decided to consider housing the police station and City Hall together. In August, it approved a site assessment contract with Wheaton, Illinois-based architectural firm McClaren, Wilson & Lawrie Inc. The assessment included the highest and best use of property, a cost analysis, public access and the option of building a new facility or using an existing one.
"This is fantastic to finally getting something to happen there," Councilman at-large Chris Retson said. 
Once the city closes on the property, the city hopes to start razing buildings immediately.
The target date to put "shovel in the ground" for the new building is June or July 2018, Uran said.
The Crown Point Board of Works is scheduled to vote on the agreement for the project during its Wednesday meeting. 
UPDATE: Valparaiso High School principal abruptly resigns
VALPARAISO — Valparaiso High School Principal Reid Amones resigned suddenly Monday morning, according to Ric Frataccia, superintendent of Valparaiso Community Schools.
"He wants to pursue some personal and professional (endeavors)," Frataccia said.
Frataccia said the first he heard of the resignation was Monday morning, and it was effective immediately.
Repeated attempts to reach Amones Monday morning at his home were unsuccessful.
The resignation came less than two weeks after the school's football coach, Dave Coyle, resigned amid unrest dating back to an Oct. 13 game against Lake Central and subsequent problems resulting in numerous players walking out on practices.
Frataccia said the two resignations do not appear to be related.
"Not to my knowledge," he said.
Frataccia said he also knew nothing about the possibility of another upcoming resignation.
Amones has served as principal at the school for the past six years after having served as associate principal for two years prior, Frataccia said.
Associate Principal Veronica Tobon will take over as interim principal, and Frataccia said he too will be spending a lot more time at the high school.
"Right now, we just need to maintain what we have," he said.
The principal's position will eventually be posted as part of the search for a full-time replacement for Amones, Frataccia said.
Before working in Valparaiso, Amones had served as the principal at George Rogers Clark Middle/High School in Hammond.
Amones also worked as an advance placement and math teacher at Portage Township Schools, according to his Facebook page.
Check back at nwi.com for updates to this story.
Snow found guilty of murder in parents' gruesome killings
CROWN POINT — A jury deliberated Monday for less than two-and-a-half hours before finding Thomas J. Snow guilty of two murder counts in the killings four years ago of his parents, Clifford and Joyce Snow.
The decision came at the end of a more than two-week trial, where deputy prosecutors argued Snow bludgeoned and strangled the 68-year-old retired shop teacher and his 66-year-old wife in September of 2013.
The bodies rotted in the family's home in West Creek Township for several weeks, wrapped in tarps and carpets, until police made the gruesome discovery Oct. 18, 2013.
Deputy Prosecutor Mark Watson presented jurors in closing statements an amalgamated timeline of store receipts, pawn tickets, motel room registries and witness statements that he argued provided a road map of the 38-year-old defendant's whereabouts after his parents' killings.
The deputy prosecutor argued Snow killed his parents sometime between Sept. 18, 2013, and Sept. 22, 2013, at the family's home in the 14500 block of West 197th Avenue.
The defendant then began to tell neighbors his parents were traveling in Europe, Watson said, meanwhile using forged checks from his parents' bank account to purchase cleaning supplies, odor suppressants and surveillance cameras, which he installed outside the family's home and a pole barn on the property.
He also wrote several forged checks to Joey Montgomery, a drug dealer from Ford Heights, Illinois, who said in a taped deposition that he sold Snow thousands of dollars of crack-cocaine around the time of the murders. A recording of the deposition was played for jurors Monday morning.
Snow fled from Lake County police during a high-speed chase Oct. 5, 2013, escaping his pursuers by driving his father's vehicle through a corn field west of Cedar Lake.
Montgomery said in the deposition he and Snow were towing a vehicle to the scrap yard when they were stopped by police. Snow bolted, and he was left sitting in the disabled vehicle.
The statement for his father's credit card suggested Snow fled south several days later to Mississippi and Louisiana, but returned to the county and rented a motel room in Hebron on Oct. 14, 2013. 
Snow was arrested Oct. 19, 2013, after a second high-speed chase in Minnesota.
Snow was defended at trial by attorneys John Maksimovich and Arlington Foley.
Foley hammered in closing statements on evidence missing from the state's case — no murder weapon, no exact date for the parents' death or even a definitive cause of death.
He pointed to forensic lab results that showed Montgomery's DNA was found on a bloodied latex glove discovered by police on the property.
Montgomery said in his deposition he cut his hand while stealing property from the Snow's pole barn several days after the high-speed chase. He said he stole an engine and several power tools, which he scrapped to pay a drug debt owed him by Snow.
Snow was also found guilty at trial of resisting law enforcement, being a habitual traffic offender and two counts of reckless driving in connection to the high-speed police chase Oct. 5, 2013
Judge Samuel L. Cappas presided over the trial. A sentencing hearing is scheduled for Dec. 18.
Griffith elementary school teacher accused of stealing $19K from parent/teacher group
GRIFFITH — A teacher at Beiriger Elementary School faces a felony charge alleging she stole more than $19,000 from the school's Parent/Teacher Council.
Kristen G. Reczek, 34, of Crown Point, is accused of using the council's Centier Bank debit card to make unauthorized purchases and make 32 ATM withdrawals between May 21 and Oct. 10, according to Lake Criminal Court records.
The school's principal and current president of the council brought the alleged theft to the attention of law enforcement, court records said. The council president and principal told police Reczek was the only person who had the debit card for the council's account.
Reczek allegedly told the council president and principal she did not steal any money from the account. Video surveillance images from multiple ATM locations showed Reczek making withdrawals, court records said.
Reczek is accused of trying to conceal the amount of stolen money by submitting falsified treasury reports to the Parent/Teacher Council's leadership. The council operates separately from the school.
George Jerome, director of finance and operations for Griffith Public Schools, said Tuesday he could not comment at this time. 
A Griffith police detective attempted to reach out to Reczek, and she told him she would get back to him with an attorney, police Cmdr. Keith Martin said. Police have not spoken with her since then, he said.
Lake Criminal Court records show Reczek was released from custody after posting bond Tuesday.
Hammond, Hobart school voters to participate in special election today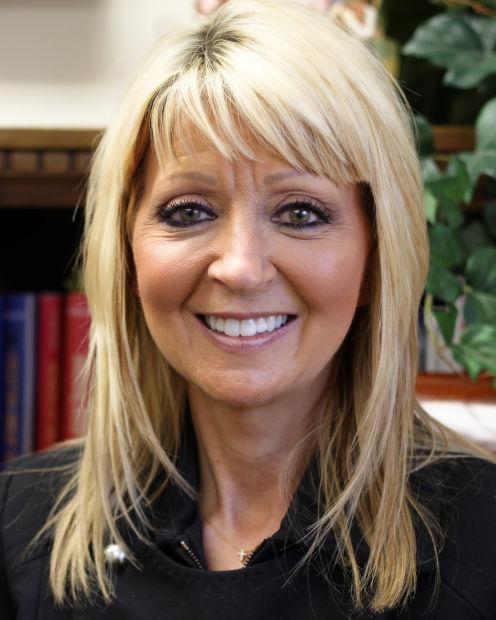 The polls are open today in a special election as residents in the School City of Hammond and the School City of Hobart vote on referendums in their respective communities.
The School City of Hammond, the largest school system in Northwest Indiana with 13,000-plus students, is asking voters to support two referendums.
The school is asking voters for the authority to borrow $110.6 million for new construction of a high school and some upgrades to other buildings, along with $70 million for operational costs.
Hammond schools Superintendent Walter Watkins said they've had to do more with less for many years. He said the district has suffered a reduction in funding from the state, state-mandated tax caps, increased costs for health care and continued increases in energy and fuel costs.
The School City of Hobart also is asking its voters to support two referendums — one would support construction of a new elementary school and the other would support the operating budget.
Hobart schools Superintendent Peggy Buffington emphasized the two referendum questions would not involve a tax rate increase. She said interest rates are relatively low at this time for construction, and the district would avoid future inflation for construction rates.
The district is seeking to raise $41.2 million in a construction referendum. The money would be used to build a new elementary school to replace Ridge View Elementary, which is 62 years old, a swimming pool at the high school and upgrades at other schools, including replacing some boilers.
The tax rate impact is neutral for this capital project. That's because taxpayers already are paying for the new high school, which has been refinanced, saving the district millions of dollars.
Buffington said the operating referendum also will have a neutral effect. She said the property tax caps will cause the district to lose $2 million per year when the tax caps become effective in 2020. She said the district will basically ask taxpayers to give that money back to maintain its operating budget.
"We are simply asking for the money that we lose in property tax caps back, so it won't affect taxpayers, because they are already paying those taxes. When their tax bill goes down, we just want them to give that money back to us. We believe the community sees the benefits of the proposed projects and the benefit to students. It's going to be an impact of 24 cents per $100 of assessed valuation."
Buffington said the district will raise about $2 million a year for six years beginning in 2020 for the operating budget, again, with a neutral tax rate effect.