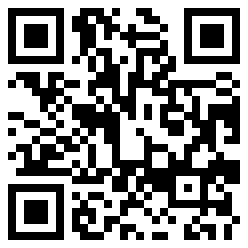 The country seems to be winning the fight against COVID-19. Cases are dropping, and vaccination rates are climbing.
While things weren't completely back to normal this past Memorial Day Weekend, a sense of optimism could be felt in the scores of people who resumed the standing tradition of holiday travel.
And after nearly 15 months of worry and isolation, many of us are ready to break free.
May we suggest a Midwest adventure this summer?
The Times partnered with nearly 30 news markets to produce "Safe Travels: Midwest Adventures."
It debuted in print and online over the weekend and is now available at the interactive website https://url.news/travel or by using your smartphone camera to scan the QR code attached to this article in the newspaper.
There you will find 10 Midwest adventures – wow-factor destinations that are all within reasonable driving distance of the Region. They're also outdoor vacation sites where you can safely practice social distancing as the pandemic continues.
These adventures could be even more enjoyable if everyone on the road trip is fully vaccinated.
The closest destination is Indiana Dunes National Park.
For many, the Dunes can provide a fun day trip for the family or friends – or a several-day series of trail hikes and beach trips.
Just a couple hours away are Starved Rock State Park in Illinois or Lake Geneva Shore Trail in Wisconsin.
Both locations provide wonderful views and a chance to commune with nature.
For those seeking to get further away from home, Scotts Bluff National Monument offers a natural and historical site reminiscent of the badlands. And the "Field of Dreams" movie site in Dyersville, Iowa, literally allows visitors to just show up and start playing baseball in the cornfield where the famous Kevin Costner movie was filmed.
After spending so much time indoors and staring at screens throughout the pandemic, it's good for the soul to get away from the house and enjoy the great outdoors.
Whether its a day-trip, long weekend or full-fledged vacation, "Safe Travels: Midwest Adventures" offers great options without having to renew your passport or hop on an airplane.
Maybe someone out there is adventurous enough to try and visit all 10 spots this summer.
The Midwest Adventures website has video presentations of all 10 locations, and they're enough to make you want to load up the car today and hit the road.
The vistas of several of these locations will give you a new appreciation for the beauty that can be found throughout the Midwest.
Now that the country is moving toward a way of life pre-March 2020, it's important for people to take time for themselves to rest and recharge.
Get out and enjoy this beautiful country of ours.