CROWN POINT — A years-long feud between two neighbors came to a head this week when a 58-year-old man was charged with attempted murder in a November shootout, court records show.
Charges filed Wednesday against Guy T. Louise, of unincorporated Crown Point, arrived hours after the targeted victim in the November case called 911 to report his house was on fire.
The police report related to the house fire states the victim believed his neighbor — identified in court records as Louise — set fire to the home shortly after midnight Wednesday.
A Lake County Sheriff's Department spokesperson declined to comment on a connection between the two cases.
However, police reports and land records show the victim in the Nov. 25 shootout is the same person who reported his home was damaged in the Wednesday fire.
Land records show Louise is the victim's neighbor in the 6000 block of West 109th Avenue.
Sheriff's deputies are investigating the homeowner's claim that Louise set his neighbor's house ablaze Wednesday as part of the ongoing feud, the department confirmed.
The neighbor, whom The Times is not naming because he's an alleged victim, said he's relieved to see the long-awaited charges against Louise in the case. He said he hopes there's enough evidence to present charges in the fire, too. 
"He tried to burn my house down with me in it," the victim claimed Thursday. "I was sleeping, and my smoke detectors woke me up." 
Louise was charged Wednesday with attempted murder, battery by means of a deadly weapon and criminal recklessness committed with a deadly weapon in connection with the Nov. 25 shootout that occurred on the two properties, court records show. All are felony charges. 
Strained relationship
A Lake County sheriff's detective said police were dispatched about 3:40 p.m. Nov. 25 to the shooting incident and learned Louise had been shot and that his dog had been fatally wounded by Louise's neighbor.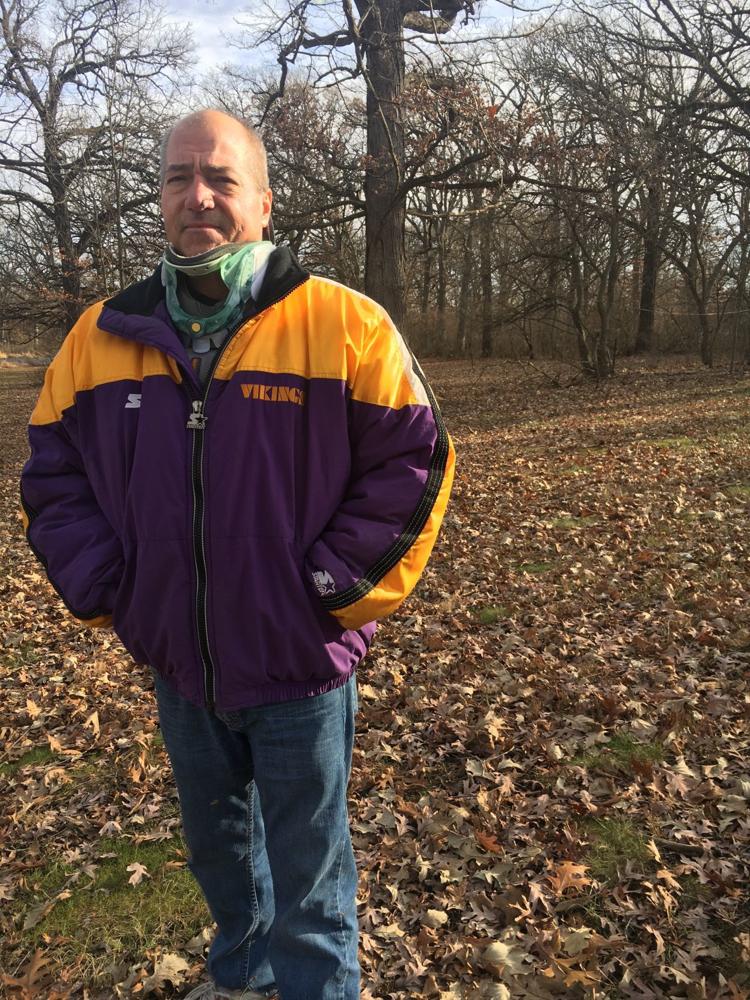 The clash began when Louise's neighbor shot at Louise's dog — a German shepherd — because the dog was charging at him, court records allege.
However, Louise maintains the claims his neighbor made about the day of the shooting are false. In a previous interview, he said his deceased dog, Sammy, along with his other two dogs, never exhibited violent behavior.
"Sammy was the best dog in the world," Louise said. "The grandkids loved her. Everyone loved her. Wherever they went, they always took her with. She was their best friend."
The victim told police he had moved to that location in 2016, and the relationship between the neighbors had always been strained, court records allege.
He said he believed Louise was a current or former member of the Invaders Motorcycle Club and would invite club members to his property every six months for shooting parties, court records state.
On May 26, 2018, the victim said Louise's party guests tacked targets onto trees on the east side of the property and shot handguns at them, court records state.
A number of the victim's outbuildings were damaged from the target practice party, so the victim went to Louise's house and threatened to call police if he didn't stop, court records state.
The victim told police Louise and his wife own three aggressive dogs, all of which roamed the property unrestrained, court records state. The dogs all had a documented history of wandering onto the victim's property and aggressively attacking him and his hired hand, he claimed.
In September 2018, one of Louise's dogs chased and attempted to attack the victim's hired hand, and a similar incident allegedly happened to the victim himself in October.
A check of police records shows the victim reported both dog attacks to law enforcement previously.
"He said that from that point forward he feared getting injured by Louise's dog and never walked his property without carrying a shotgun," the charging document states.
Nov. 25 shootout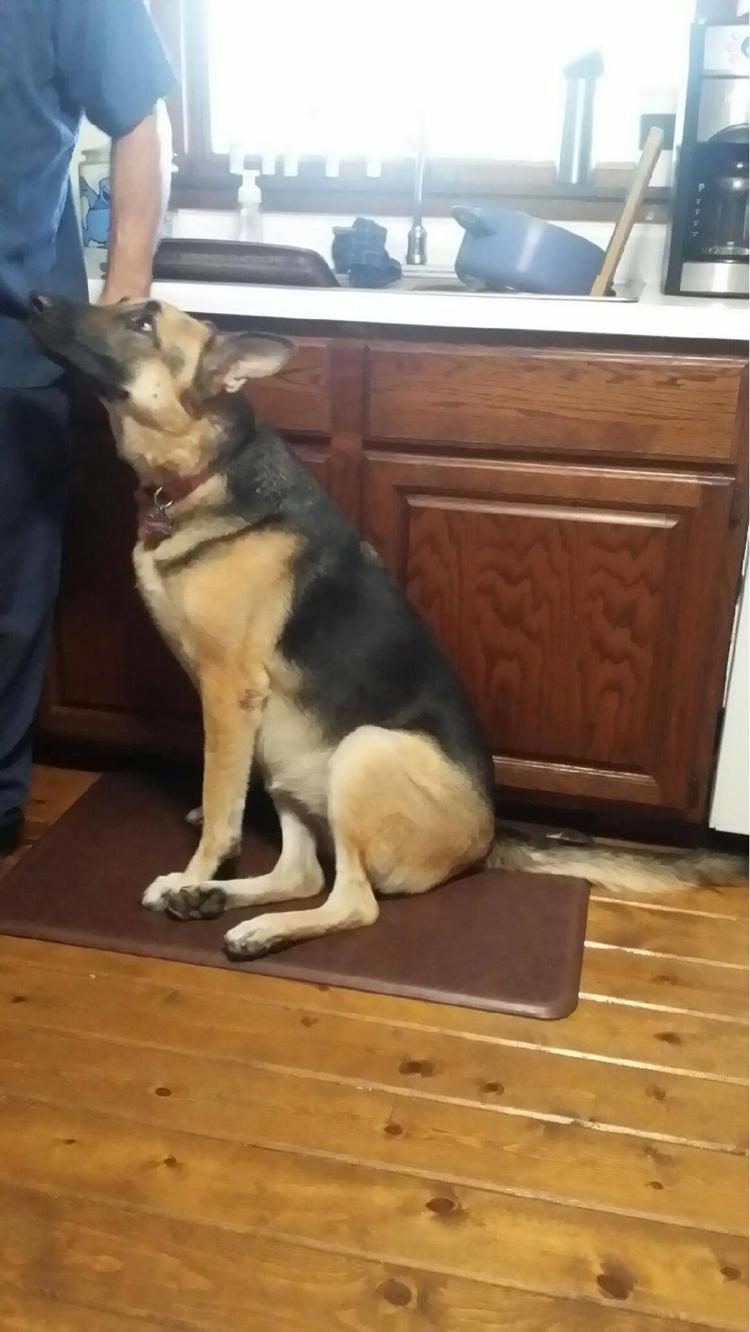 The feud appears to have bubbled over Nov. 25, when the victim was walking the west side of his property about 3:30 p.m. with his Ruger .22-caliber rifle, equipped with a 10-round magazine. The victim saw Louise in his own driveway, throwing a stick for one of his German shepherd dogs to fetch, court records state.
The dog allegedly saw the victim, dropped the stick and began running at him and onto his property, barking and snarling, court records state. That's when the victim fired once at the dog, and twice more to reportedly ensure the animal was dead.
The victim alleges that's when he then saw Louise exit his garage, raise a semi-automatic handgun and begin firing at the victim while advancing toward him, court records allege.
The victim repeatedly yelled at Louise to drop his weapon, but Louise allegedly ignored the commands and continued shooting, records show.
The victim said he only shot at the dog and Louise in self-defense, court records state.
The victim then ran inside, handed the weapon to his hired hand, called 911 and asked paramedics to tend to Louise's injuries, court records state.
Louise was airlifted to the University of Chicago after being taken to a local hospital. He said the bullet went through his nostril and shattered his cheekbones.
On Thanksgiving, Louise was discharged from the hospital, though two bullet fragments remain in his head. One is lodged on a spinal vertebrate and the other is lodged in the base of his skull. In addition, cheek bone fragments got into his eyes, blurring his vision.
"When I close my eyes I can feel the gunshot, like it's happening again," Louise said. "My doctor said I'd have PTSD and he said he's concerned about it. I have dreams of gunfights. I just can't understand why someone could be so evil as to shoot a dog to death."
During the incident, Louise claims that both he and Sammy remained on his property.
Louise said he has 5 acres of land and his neighbor has an estimated 8 acres with a sloped wooded ravine running between the properties. Both his and his neighbor's homes are on top of hills with about 3 acres between the two houses, he said.
"I believe (the neighbor) sat there waiting and walked all the way down to our property line," Louise said. "If he was standing there, Sammy would have been running with a ball in her mouth. She wouldn't have tried to attack him. I have no idea what else could have made him come all the way down here like that with a loaded rifle."
Louise alleged that his neighbor has repeatedly told him he didn't like dogs and said the neighbor previously left a voicemail on his wife's phone threatening to kill the dogs if they come on his property.
"It's the God's honest truth," Louise said. "I just want justice for my dog. Our lives will never be the same. Everything has changed forever. This isn't right. We should have had at least six more years with Sammy."
The victim's hired hand corroborated the Nov. 25 events and the previous dog attacks.
"He said that anytime that he had access to the burn pile located on the east side of (the victim's) property line, he would carry a machete and a pitchfork in order to defend himself," the police report states.
A Lake County animal control field investigator confirmed the dog's bullet wounds were all located in the front of the animal, which corroborated that the dog was running toward the victim when it was shot, court records state.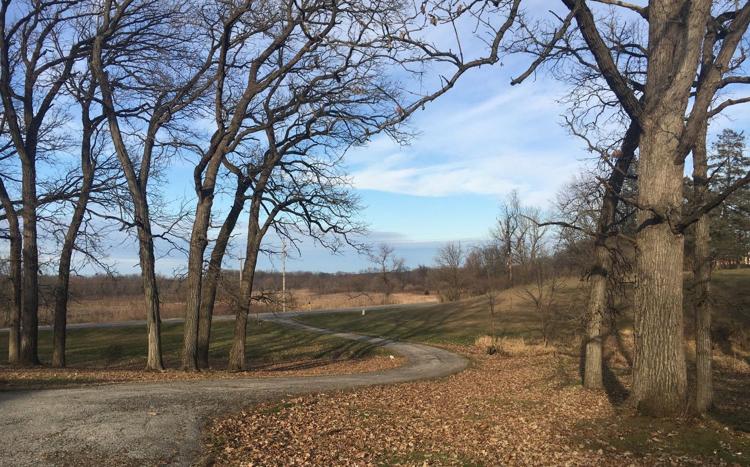 Arson investigation underway
Now an arson investigation is underway at the victim's home.
Police reports show the victim called 911 a little after midnight Wednesday to claim his neighbor, Louise, was behind the fire.
Crown Point Fire Chief David Crane said firefighters were dispatched a little after 12:25 a.m. Wednesday to the home for a report of a structure fire.
A clear plastic bottle, possibly filled with gasoline, was in the yard not far from the origin of the fire, a police report states.
"Due to the ongoing neighbor dispute, (the victim) suspected that his neighbor attempted to light his house on fire," the report states.
An officer and his K-9 police dog attempted to track signs of a suspect but were not successful. However, the K-9 team observed what could have been footprints coming to and from the house, police said.
Crane said he requested Lake County's Crime Scene Investigation unit to collect evidence because of the blaze's suspicious nature.
Crane said it remains an active investigation. Louise declined to comment at this time on the arson allegation without his attorney's advice.
Be the first to know
Get local news delivered to your inbox!