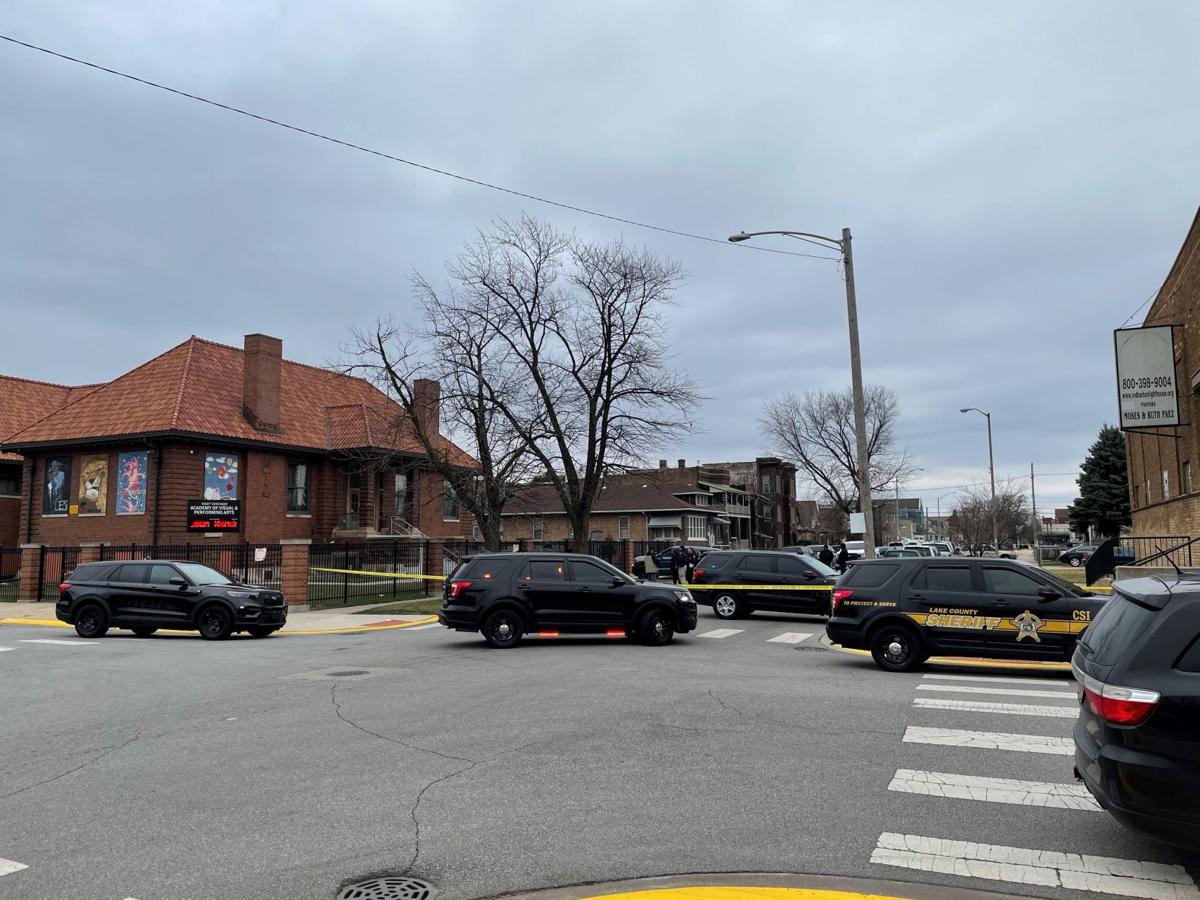 *Editor's note: Though initially investigated as a homicide by police, the manner of death was ruled a suicide after police reviewed video footage from near the scene. 
EAST CHICAGO — A 21-year-old Hammond man was found dead from an apparent gunshot wound to the head Sunday morning in the city's Harbor section, police and coroner's officials said.
Angel Castaneda was identified Sunday afternoon as the man found dead in the 3600 block of Grand Boulevard in East Chicago, according to the Lake County coroner's office.
Castaneda's grandmother, Margaret Rubalcava, said this is the second grandchild she has lost to gun violence.
"We're so tired of guns. I'm so tired of guns," she said. "I don't want no more people to die. I'm sick to my stomach."
Castaneda had been troubled lately, but his family loved him, she said. 
His cousin, Ashley Miranda, 26, was killed Oct. 3, 2019, when someone in a white SUV opened fire on the vehicle in which she was riding in the 7100 block of West Fifth Avenue in Gary. No charges have been filed in her homicide.
"Ashley loved Angel so much," Rubalcava said. "She used to treat him like a baby."
Rubalcava said she kept thinking about Castaneda late Saturday and began praying for him. 
When she walked out of her home Sunday morning, she could see the police cars, she said.
"I was thinking, 'Please, please, not Angel,'" she said. "And it was him."
Castaneda loved baseball and wrestling before he stopped going to school, she said.
"He had a lot of things going on, and now he's gone," she said.
East Chicago police were dispatched to the area about 8 a.m. after a person driving by noticed a body in the grass outside the East Chicago Academy of Visual & Performing Arts, Deputy Police Chief Jose Rivera said.
Police did not receive any calls for shots fired in the area, and the city's ShotSpotter technology did not indicate gunshots in the area before the man's body was found, Rivera said.
Castaneda was pronounced dead at the scene, a coroner's release said. The Lake County Sheriff's Department Crime Scene Unit assisted with the investigation. 
Anyone with information about the homicide is asked to call Detective Carina Acevedo at 219-391-8318. To remain anonymous, call 219-391-8500.
The case marks the 11th homicide so far this year in East Chicago, Rivera said.
Other recent homicides include Daniel Nitzsche, 52, of Chicago, who told police he had been robbed before he was shot Nov. 19 in an alley in the 700 block of West 150th Street. He died at a hospital.
Timiya Andrews, 8, was doing homework when a stray bullet hit her home Oct. 22 and struck her in the head. She died Oct. 28 at a Chicago hospital. A $20,000 reward is being offered for information leading to an arrest in her homicide.
Fabian Villagomez, 36, of East Chicago, was shot to death Oct. 1 outside El Sombrero Bar, 2001 Broadway St. 
Robert Lewis Williams, 26, of East Chicago, was found dead Sept. 28 in the 4800 block of Alexander Avenue in East Chicago after the city's ShotSpotter system alerted police to about 30 shots in the area. Two others were wounded.
Camrone Williams, 17, of South Holland, was shot to death July 21 in an alley behind the 4000 block of Pulaski Street in East Chicago's Harbor section. Cameron Seals, 19, who was wounded in the shootout, was charged with murder.
Nicholas Pisani, 17, of East Chicago, was found dead June 28 after police responded to a shots fired call in the 1200 block of West 150th Street.
Julio Salinas, 39, of East Chicago, was shot multiple times Jan. 13 at 139th and Elm streets. Alijah R. Adams, 18, of Whiting, and Josue Anaya, 25, of East Chicago, each were charged with murder.
Anyone with information Timiya Andrews' homicide is asked to contact the U.S. Bureau of Alcohol, Tobacco, Firearms and Explosives at 888-283-8477 or ATFTips@atf.gov, or East Chicago police Detective Miguel Pena at 219-391-8318.