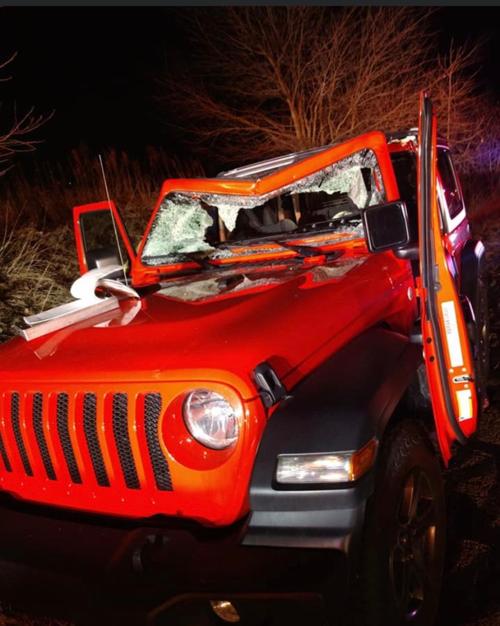 CENTER TOWNSHIP — A 19-year-old was airlifted to a hospital after a deer crashed through her windshield, police said. A county detective driving behind the car jumped into action as medics were en route.
Police were called to the crash around 5:30 p.m. Thursday on Froberg Road, south of County Road 500 North in Porter County, said Porter County Sheriff's Office Cpl. Ben McFalls. 
A 19-year-old woman was driving a Jeep Wrangler northbound when a deer ran in front of the vehicle and was struck. The deer crashed through the windshield, injuring the woman.
Following directly behind the Jeep was off-duty Porter County Sheriff's Detective Sgt. Brian Dziedzinski, who immediately came to help.
While waiting for Valparaiso firefighters and medical responders to arrive, Dziedzinski gave the driver and a passenger first aid, McFalls said.
The driver was airlifted to Memorial Hospital of South Bend with unspecified injuries.
The passenger, a 20-year-old woman, was treated for minor injuries and released by medical professionals at the scene.
Speed and alcohol are not believed to be factors in the crash, McFalls said. Police said no further information is available at this time.
Be the first to know
Get local news delivered to your inbox!