GARY — During a visit to Indiana University Northwest, U.S. Under Secretary of Education James Kvaal, a representative of the Biden administration, said he believes "there's really something exciting happening here at IUN."
"We see a strong culture here of belonging, where students feel a sense of community," Kvaal continued. "They're using data to try and make sure which students succeed, and that's really important."
IUN received a high-profile visit Monday afternoon when Kvaal, who leads the U.S. Department of Education's efforts in higher education, financial aid and career and adult education, came to speak with students and faculty.
In 2020, IUN became accredited as a Hispanic Serving Institution, a distinction awarded by the Department of Education to colleges and universities with over 25% of students being Hispanic. Since then, the university has become eligible for and received $8 million in federal funding. Kvaal was briefed by university officials on how IUN was using that money.
"IUN is doing a lot of the things that we've seen work in other places," Kvaal said. "Forming groups of students to form culture and to support each other. They're setting high expectations for what students can accomplish, and then they're using data to make sure students actually are succeeding."
IUN has spent the money on a new initiative called "Transforming IU Northwest for Opportunities in STEM," which is focused on redesigning curriculum, faculty development and outreach to area high schools and Ivy Tech Community College. It's also used the funding to create a new STEM center in Anderson Library, which students can use to study, receive tutoring and see an advisor; the university also hopes to put programming in the center.
Kvaal participated in a discussion in an Anderson Library conference room with 10 IUN students, many of whom were participants in federal programs including TRIO programs, which provide services for individuals from disadvantaged backgrounds.
Sierra Vasquez explained that TRIO paid for her first year at IUN.
"They've been a huge part of my college career," Vasquez, a third-year nursing student, said. "I don't think I would've made it this far without them."
Vasquez said that besides financial support, TRIO programs connected her with mentorship, a peer social network and resources that helped her. She also noted that "diversity is a big thing" for TRIO and that it's very inclusive.
Yousef Nammari, a Lake Central High School graduate and current IUN student, talked about how he was able to earn college credit through a dual credit program with IUN during his senior year of high school, something Kvaal said his team is focused on.
"One thing we spend a lot of time thinking about is trying to break down the silos between different parts of the education system," Kvaal said. "And I know that IUN spends a lot of time thinking about its relationship with Ivy Tech and also its relationships with high schools."
Another student, Karla Arrenguin, a single mother who said she started attending IUN after her son left the house, said the university provided her with "professional goals and financial stability."
"One of the best parts of my job is meeting students," Kvaal said after the discussion. "And I was so impressed by the students here at IUN, who are overcoming a lot of challenges in their personal lives and are, every one of them, really committed to giving back to their communities and to the country."
IUN Chancellor Ken Iwama said Kvaal's visit "means something to us."
"It means recognition of IU Northwest and Indiana University," he said. "It means recognition that the highest echelons of federal government want to talk to you and learn about your institution."
Student loan forgiveness
During the visit, Kvaal was also asked about what he believes the fate of President Joe Biden's student loan relief program is.
In August, Biden announced a sweeping plan to cancel up to $20,000 in student loan debt per borrower — $20,000 for Pell Grant recipients and $10,000 for others — by executive order. After months of fierce debate sparked by conservatives opposed to the cancellation and at least six lawsuits challenging the plan, the Supreme Court paused its enactment and agreed to hear debate over whether Biden has the authority to move forward with debt cancellation.
"I can tell you that we feel really strongly that we have the authority," Kvaal said. "We started that issue very carefully, and we feel strong about our case."
Kvaal was optimistic about the legal challenge.
"We're ready to act whenever the court gives us permission to do that," he said.
Kvaal also discussed the administration's education efforts more broadly, calling Biden "a president who really wants to invest in higher education."
"The amount of work we've been able to accomplish in the past two years is really unprecedented," he said.
Returning home
Accompanying Kvaal, was Melanie Muenzer, his chief of staff and an IUN graduate herself.
"It is cool to come back to my alma mater," Muenzer said. "It's very exciting to be back."
In 2005, Muenzer earned a master's degree in Public Affairs from IUN.
"IUN had a huge impact on me," she said. "I think the experiences I had here helped shape my approach to everything I do in higher education policy."
One project in particular had a big influence, she said. Muenzer explained that during her studies at IUN, she analyzed student outcomes across Lake, Porter and Laporte counties for a paper.
"And I said, 'I want to go fix that,'" she said. "And I want to go work at the Department of Education. And I did."
She said it's really cool to see projects she's working on nationally get implemented at her alma mater, including the Hispanic Serving Institution accreditation.
PHOTOS: US under secretary of education visits IUN
U.S. Under Secretary of Education James Kvaal visits IUN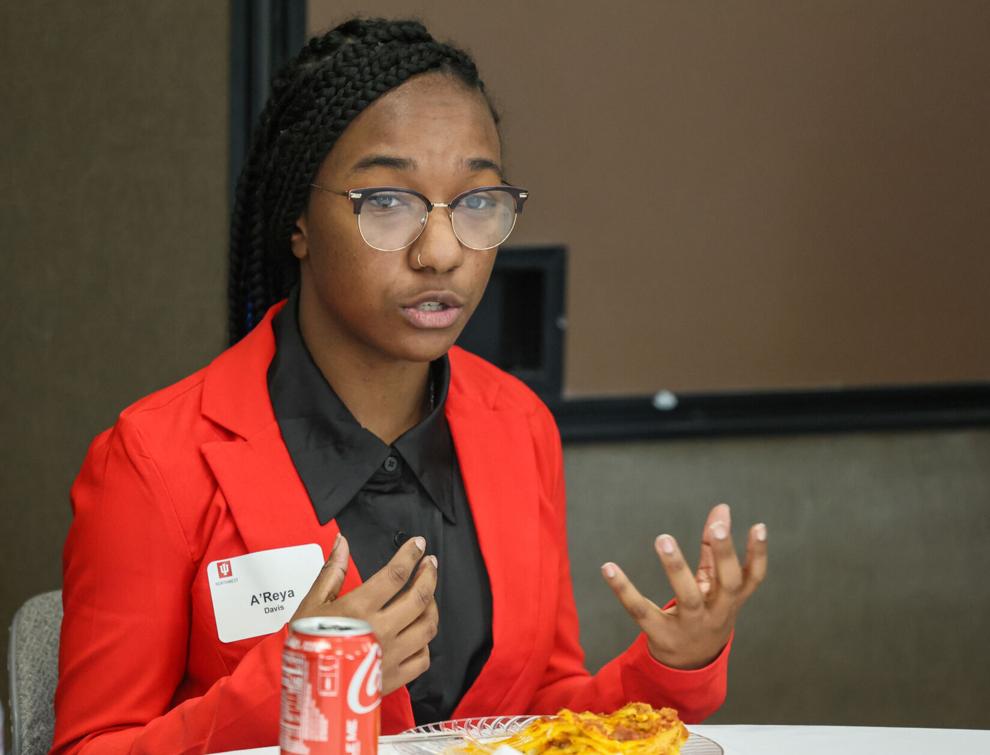 U.S. Under Secretary of Education James Kvaal visits IUN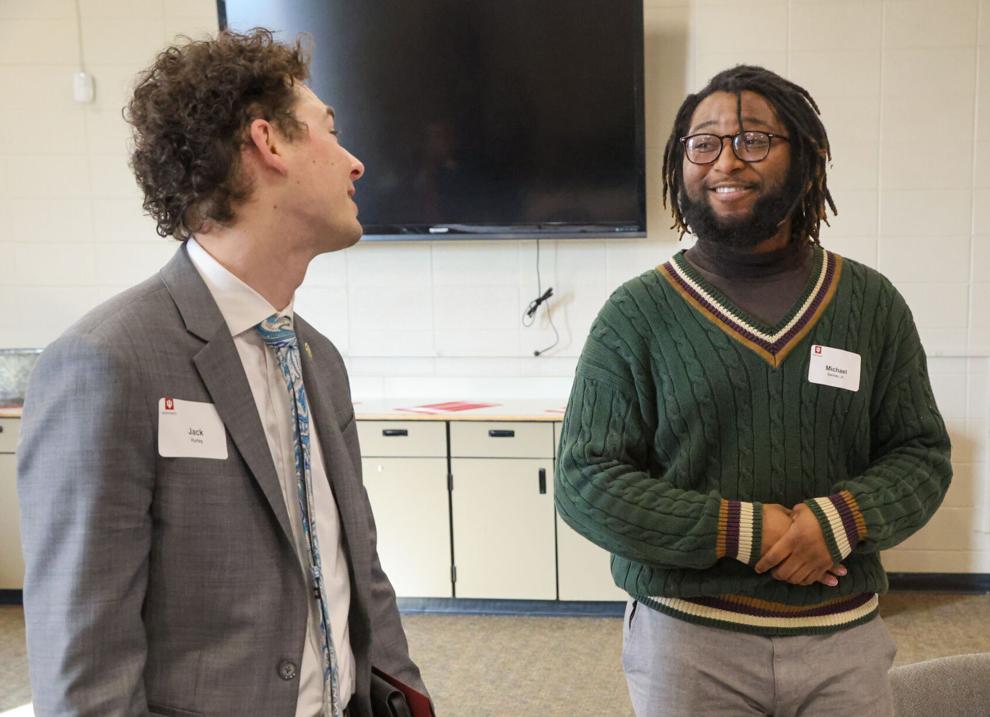 U.S. Under Secretary of Education James Kvaal visits IUN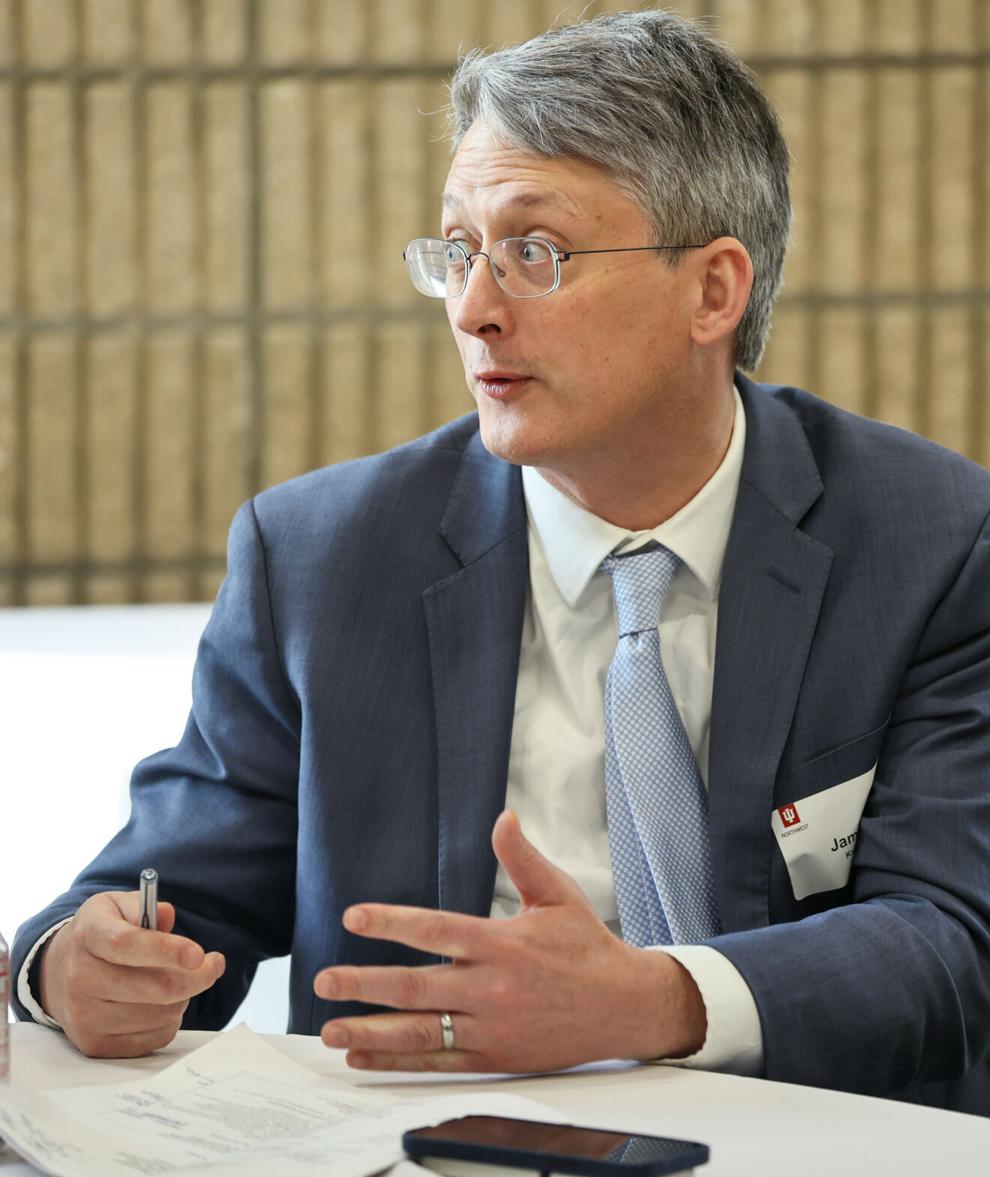 U.S. Under Secretary of Education James Kvaal visits IUN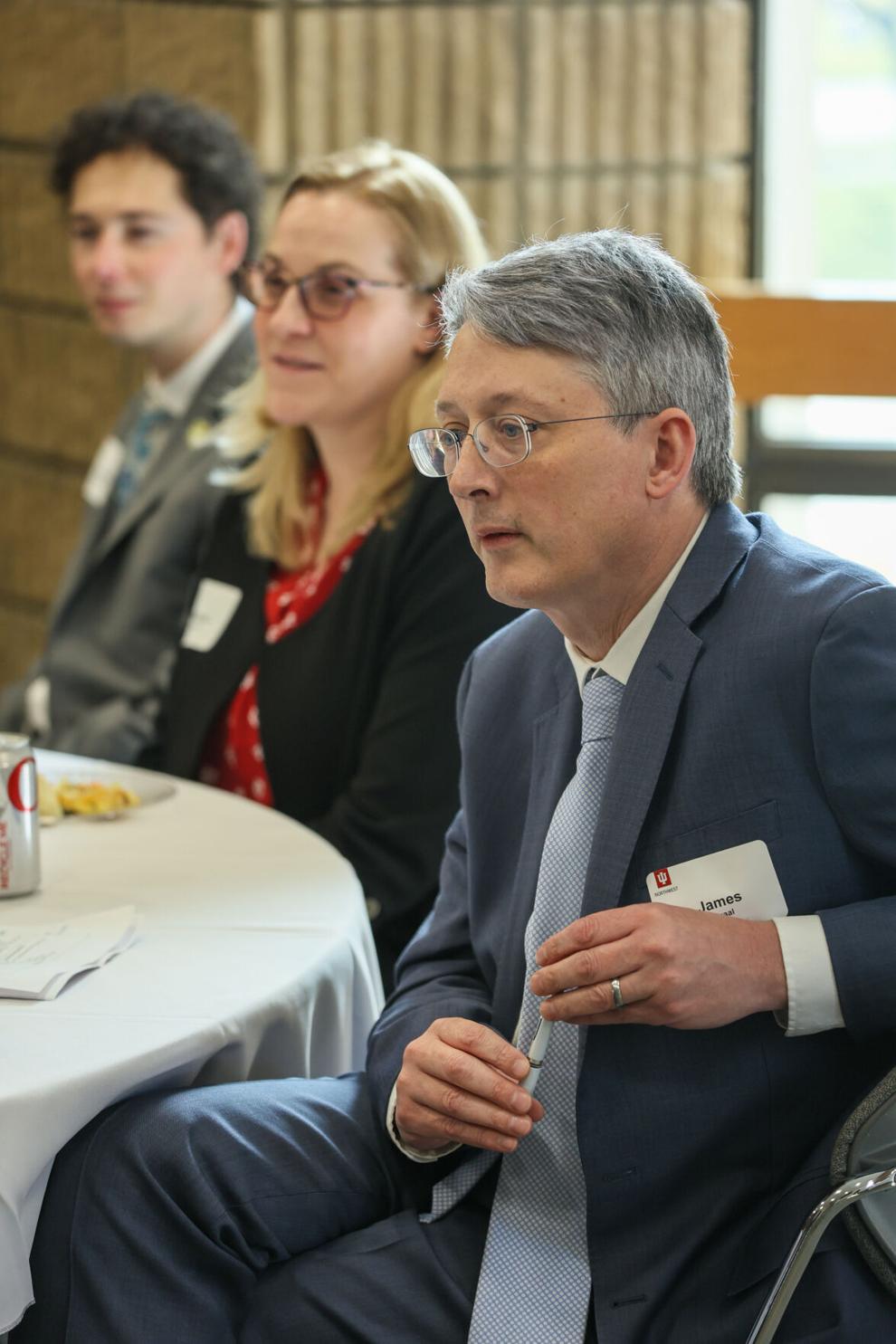 U.S. Under Secretary of Education James Kvaal visits IUN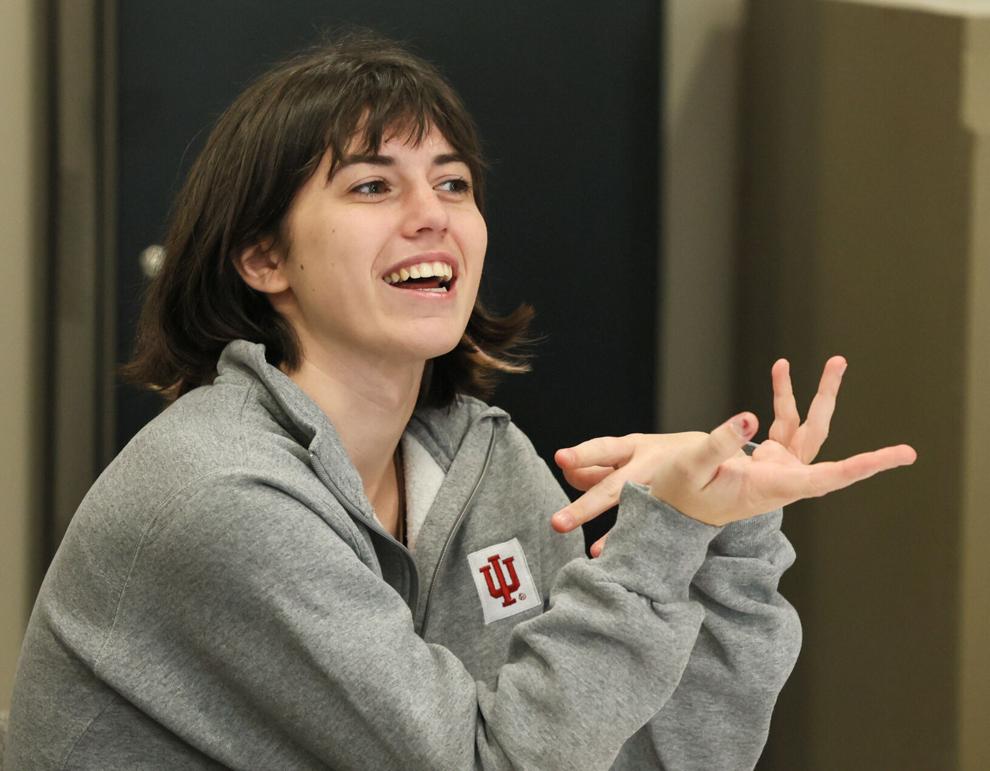 U.S. Under Secretary of Education James Kvaal visits IUN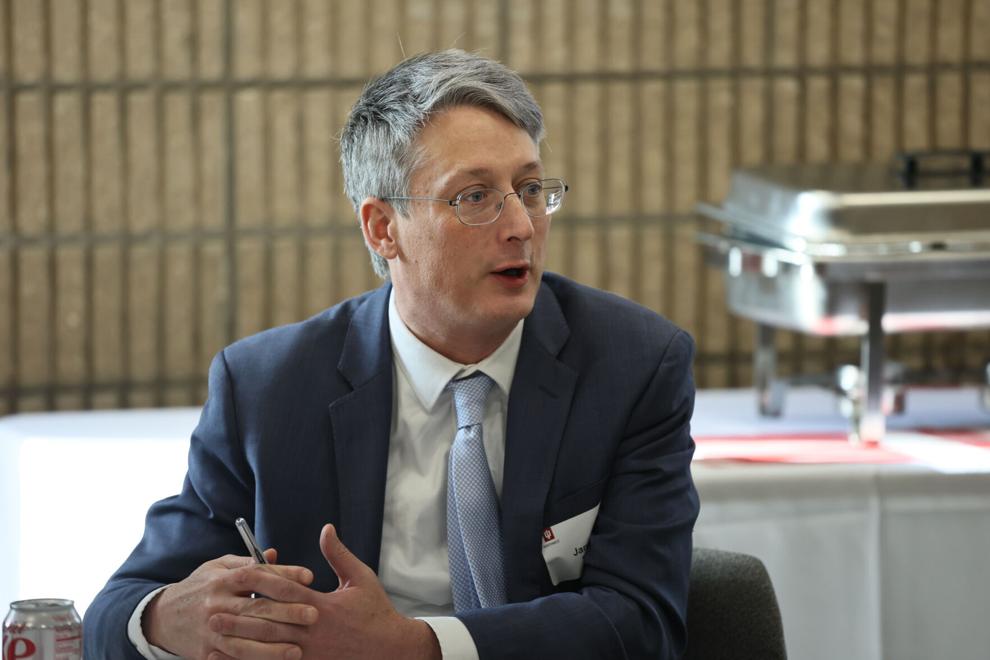 U.S. Under Secretary of Education James Kvaal visits IUN
U.S. Under Secretary of Education James Kvaal visits IUN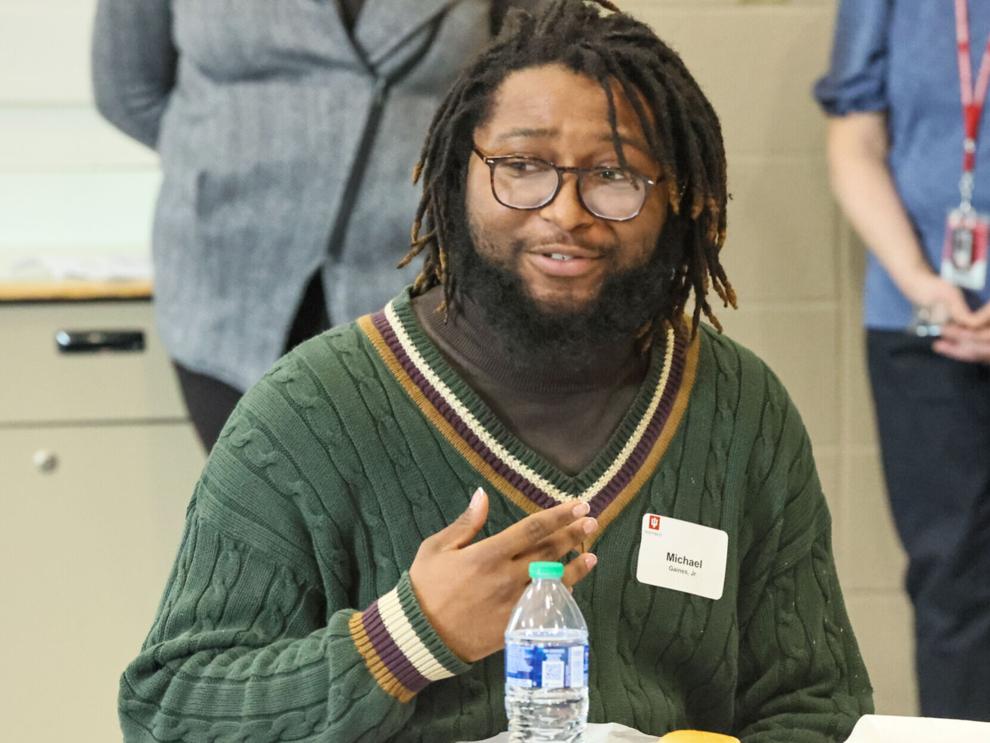 U.S. Under Secretary of Education James Kvaal visits IUN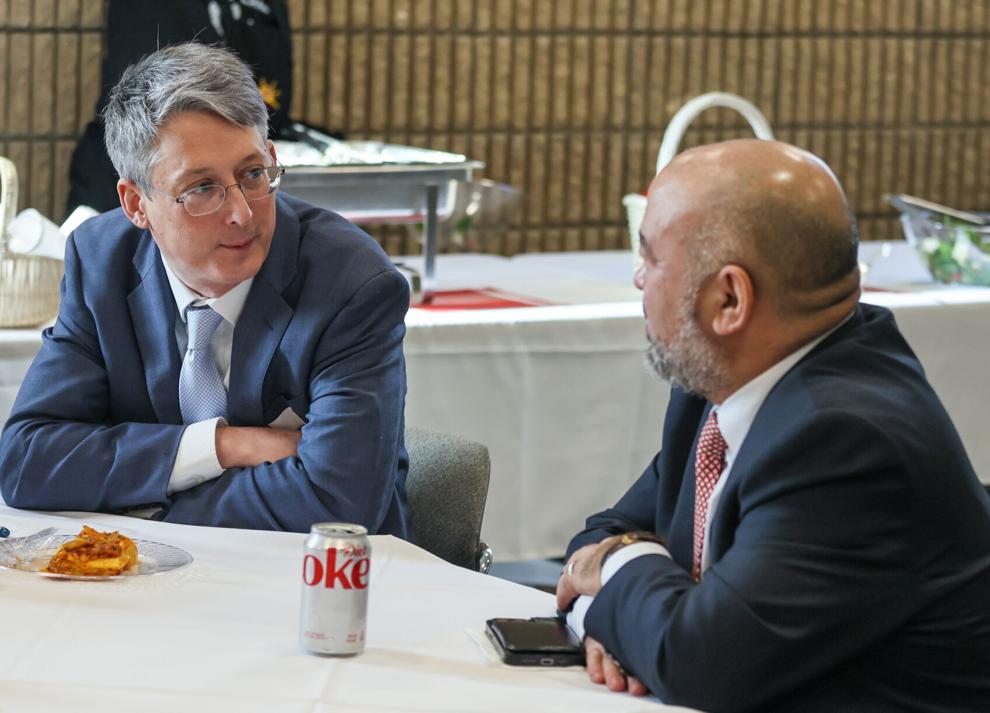 U.S. Under Secretary of Education James Kvaal visits IUN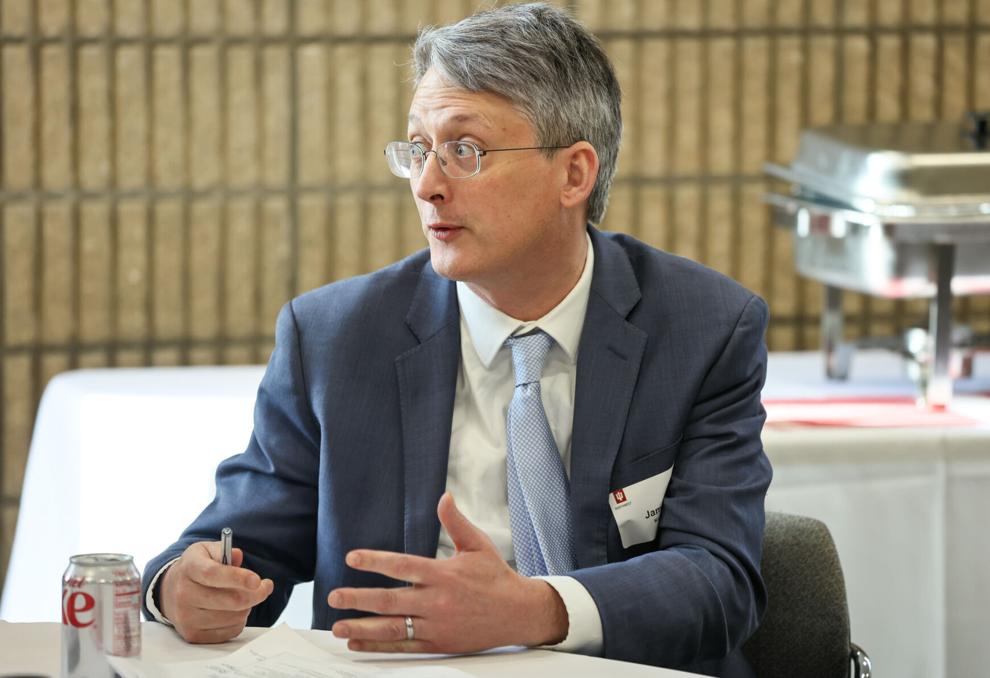 U.S. Under Secretary of Education James Kvaal visits IUN
U.S. Under Secretary of Education James Kvaal visits IUN
U.S. Under Secretary of Education James Kvaal visits IUN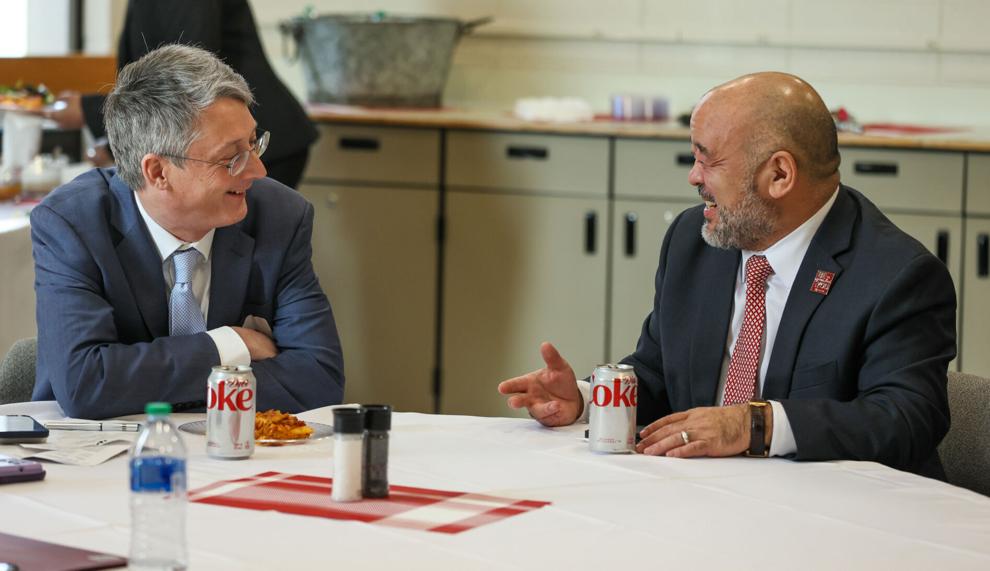 U.S. Under Secretary of Education James Kvaal visits IUN