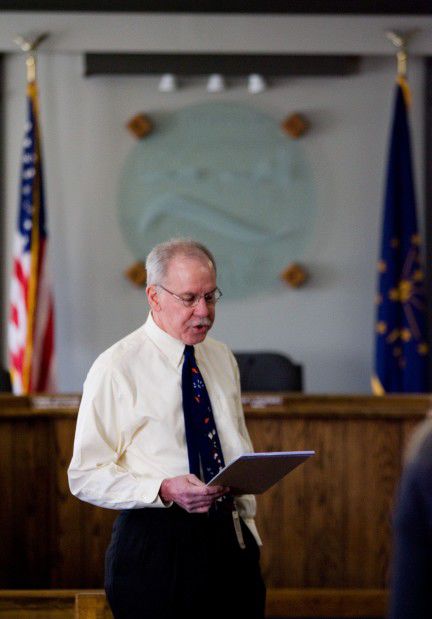 VALPARAISO — The Valparaiso Community Schools district is sharing new details about the hiring of longtime education leader Mike Berta as its interim superintendent.
Berta will be paid $656 per day of work for the district with a $500 per month car allowance, according to an interim superintendent contract unanimously approved by the Valparaiso school board Thursday afternoon.
The interim superintendent contract takes effect May 11. There is no explicit end date for the contract. Instead, Berta's work with the district will end upon receiving written or verbal notice from the board, according to the contract. The single page contract does not include health or dental insurance benefits.
Berta was tapped to lead Valparaiso Community Schools after the school board accepted the resignation its superintendent of two years in a Monday afternoon board meeting.
Julie Lauck, who is ending her most recent contract two years early, will receive a year's additional base salary pay of $170,750 and additional benefits in a settlement with the Valparaiso district.
Lauck and the board have not commented on the reason behind her departure. In her resignation letter submitted to the board, Lauck said her resignation is "of no force and effect."
In her tenure with Valparaiso Community Schools, Lauck oversaw new safety and security protocols, completion a $160 million building project and the introduction of its Viking Puppy Project, embraced by the community.
Her administration also took criticism this winter for its handling of changes in a popular dual language immersion program taught at Parkview Elementary school.
Berta, a longtime Region school leader, has served once before as interim superintendent in Valparaiso Community Schools from 2012 to 2014. He has also been superintendent of Portage Township Schools and the Merrillville Community School Corp.
The Valparaiso Community Schools board has not outlined in detail its next steps for finding a long-term superintendent.
"The Board will begin its search process for a new superintendent in the near future," board representatives said in a prepared statement Thursday. "As the process unfolds, we will keep you informed."