Dangerous conditions in Lake Michigan last weekend brought total drownings this year to more than 20, with five of those occurring at beaches in the Region, according to the Great Lakes Surf Rescue Project.
For 2019, GLSRP officials report that Lake Michigan accounts for almost half of all drownings recorded at the five Great Lakes, which include Lake Ontario, Lake Huron, Lake Erie and Lake Superior.
Last year, 43 drownings occurred at Lake Michigan, with 117 overall for the Great Lakes. Six of the 43 incidents took place at beaches in Northwest Indiana.
The most recent drowning was that of 25-year-old Christian Rosete of Michigan City. He had been swimming with family at Washington Park when he slipped beneath the water about 8:30 p.m. Saturday, Indiana Department of Natural Resources officials said. 
Conservation officers said a "red flag" warning had been active during the time of the incident, advising against any swimming due to dangerous water conditions.
Witnesses and members of the Michigan City Fire Department pulled the 25-year-old from the water and transported him to Franciscan Health hospital in Michigan City, where he died 11:59 p.m. Sunday.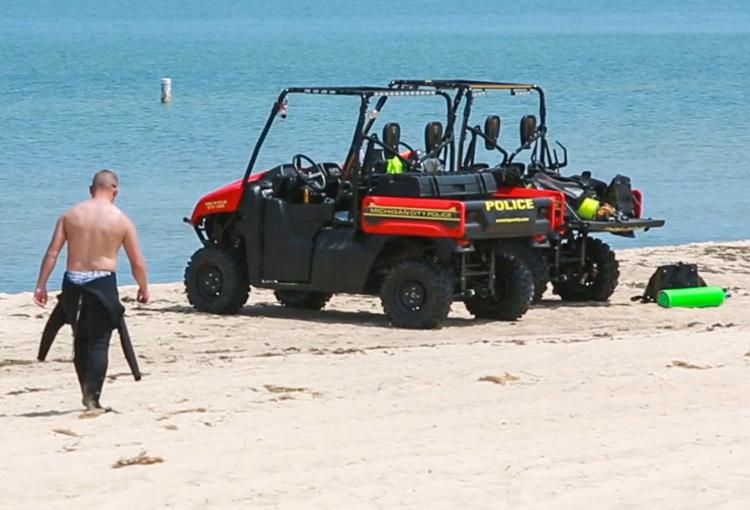 Dangerous conditions persisted into this week, with a beach hazard statement in effect for Lake and Porter counties due to high winds and waves ranging in height from 5 to 8 feet. The statement issued by the National Weather Service, in addition to a lakeshore flood advisory, was effective until Tuesday morning. Beachgoers are urged to stay out of the water in those conditions because of the danger presented by strong rip and structural currents, which are often responsible for drownings.
'It really could happen to anybody'
Rosete's death occurred just a little over a week after authorities recovered 59-year-old Harold Daniels from Hammond Marina July 13. He had fallen in along the boat docks and didn't resurface.
Crews with the Hammond Fire Department and Lake County Marine Unit transported the Chicago resident to Franciscan Health hospital in Hammond, where he later died.
Daniels' death followed the fatal drowning of Rahem Mason, whose body had been found July 11 by a beach-goer in southern Michigan — about 18 miles away from where he was last seen near Washington Park. The 17-year-old from South Bend went missing July 6 — when swimming had been prohibited due to high waves and rip currents.
Following his disappearance, Michigan City firefighters, a U.S. Coast Guard boat and helicopter visually scanned the lake for Mason, but were ultimately unsuccessful. 
The other two deaths occurred May 18 (Jacob Sandy, 23) and Feb. 11 (Scott Tharp, 59), with both occurring at Porter County beaches.
Good Samaritans saved a toddler from potential harm July 15 after he floated away from his family on an inflatable duck due to strong offshore winds at Washington Park.
Dave Benjamin, GLSRP executive director, saw from the pier the young boy float past the swim-area boundaries, making it too dangerous for anyone to try and swim out to him. He said the boy's mother tried to swim after her son, but couldn't reach him.
Benjamin, whose daughter filmed the rescue, hopped onto his standing paddle board and attempted to get the attention of a nearby boater as he made his way toward the panicked child after notifying the on-duty lifeguard.
Eventually, the man driving the boat realized what was going on, Benjamin said. A woman wearing a life-jacket jumped from the vessel and into the water, reaching the boy just after he fell off the duck.
"If we didn't have that boater, I don't know if I would've made it in time — I might have," Benjamin said. "It could've been a very tragic situation." 
Benjamin, whose organization focuses on teaching water safety and tracking drownings in the Great Lakes, said people need to pay attention to wave heights and offshore winds, which are often the cause behind these drownings or near-drownings.
"Most people might assume water safety is common sense, but it isn't yet," Benjamin said. "It really could happen to anybody, and that's why we need water safety education on multiple levels."
7 ways to avoid drowning
7 ways to avoid drowning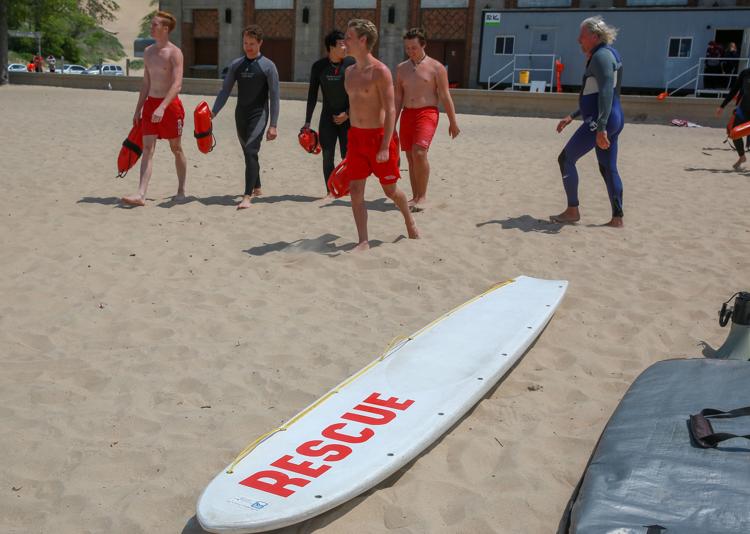 1. Check the conditions ahead of time.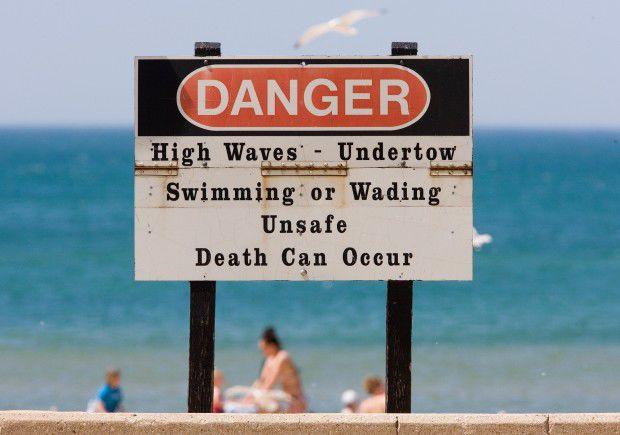 3. Flip, float and follow.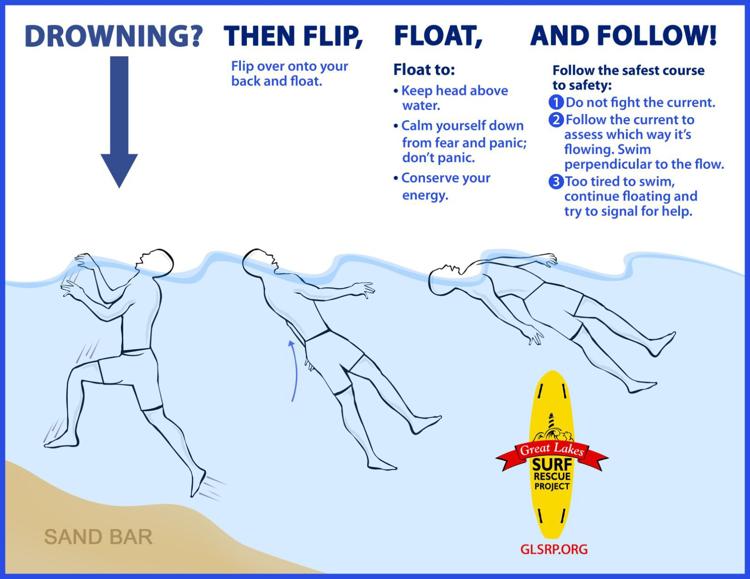 4. If you're caught in a rip current, swim parallel to the shore.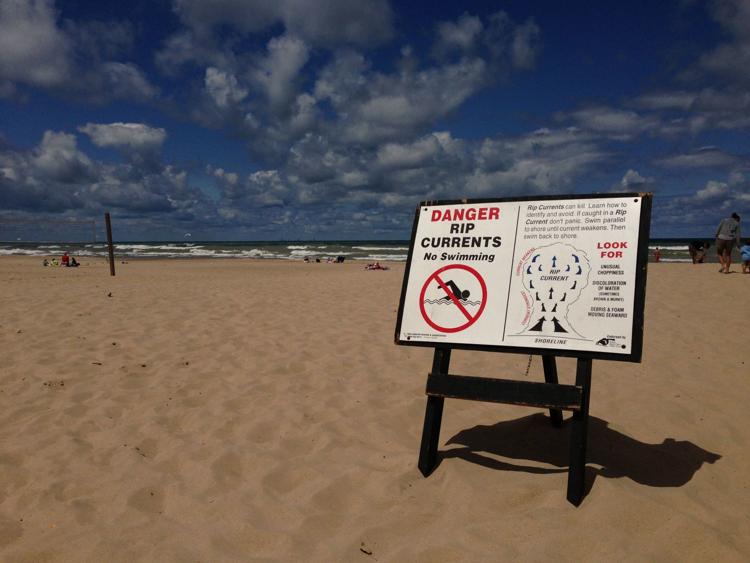 5. Don't panic.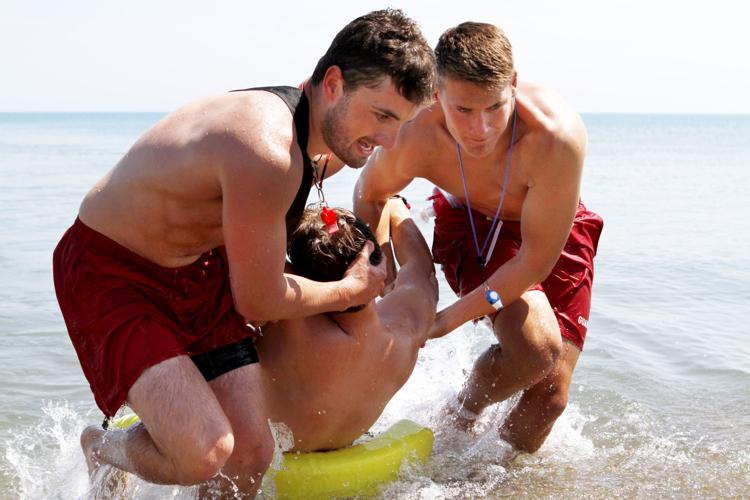 6. If you see someone struggling in the water, get them something that floats.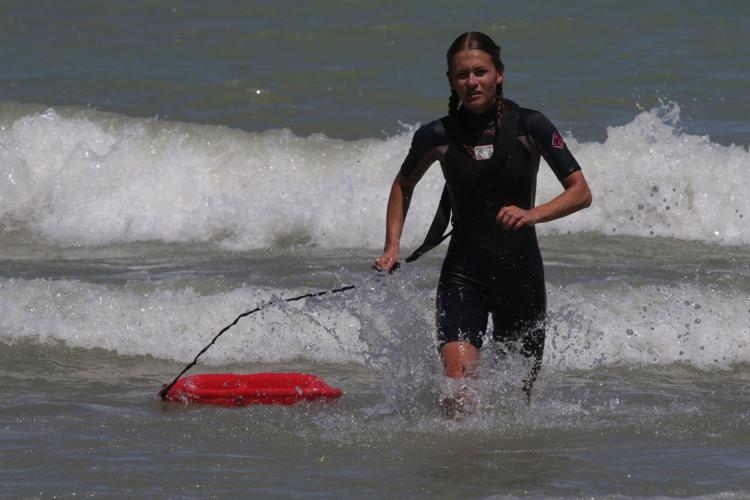 7. Stay away from rock walls, piers and other structures.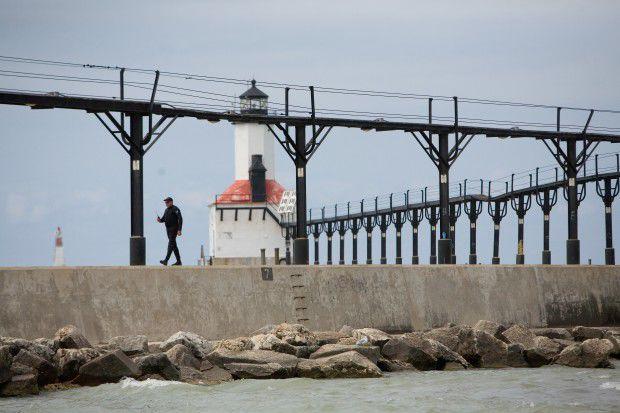 Be the first to know
Get local news delivered to your inbox!