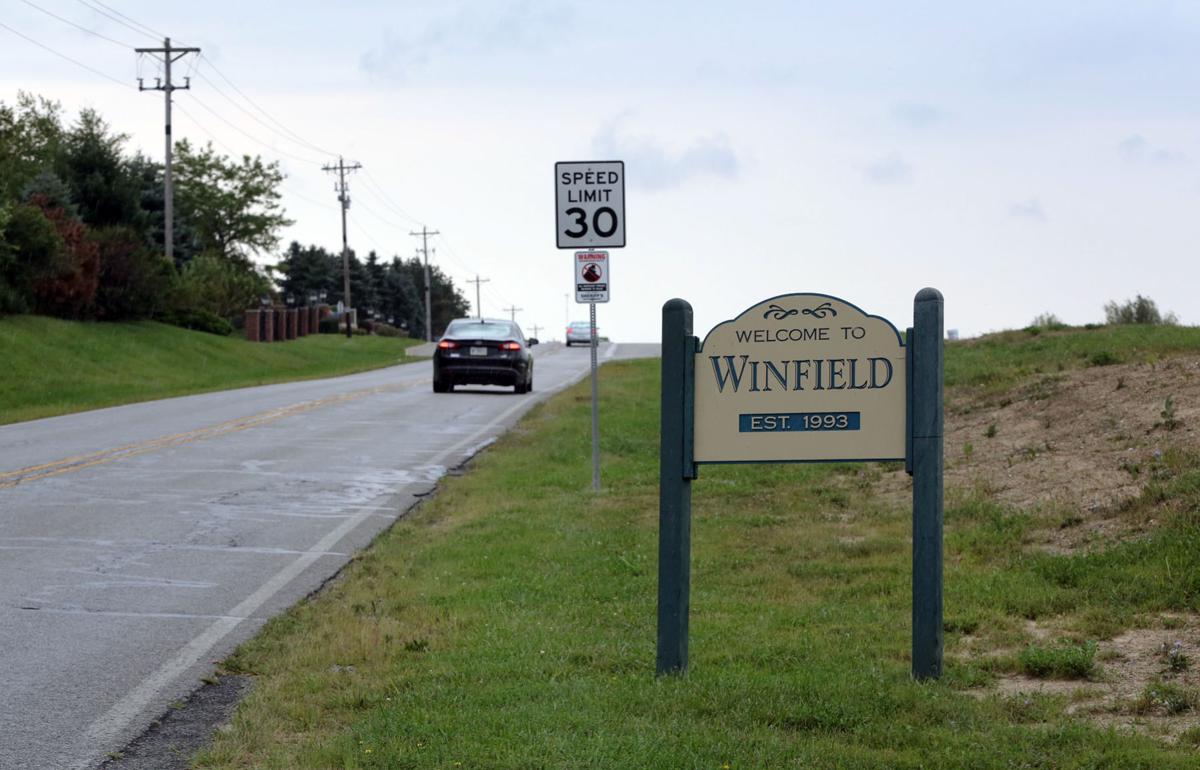 WINFIELD — The town is looking to ban smoking cold turkey and is encouraging other Region municipalities to do the same. 
The Winfield Town Council announced plans this week to ban smoking of all tobacco products, including electronic cigarettes, in public places, such as bars and private clubs. 
Ordinance No. 303 would prohibit smokers from lighting up in public places and within 15 feet of outdoor arenas, stadiums and amphitheaters, bleachers and grandstands at sporting/public events, outdoor playgrounds and in outdoor common areas of various dwellings. 
The ordinance allows smoking in outdoor seating areas of restaurants, bars, private clubs and businesses that cater to patrons ages 21 and older. 
"Winfield would like to be a smoke-free community," said Councilman Dave Anderson, who spearheaded the initiative. 
Anderson said he wants the town to be a leader in the area and inspire other municipalities to pass similar action.
The issue also is personal for Anderson.
"My dad had smoked (for) many years and had a heart attack at 55," Anderson said. 
In November, Munster passed a similar ordinance, which banned the smoking of all tobacco products within 15 feet of public spaces. 
Similar to provisions outlined in Munster's ordinance, habitual violators in Winfield could be fined up to $1,500 and be considered public nuisances, which could allow the town to seek restraining orders against violators, under the proposed ordinance. 
"At the end of the day, it's the right thing to do," Anderson said. 
Anderson added the ordinance will level the playing field between businesses in the town because there won't be a choice between having a smoking or a non-smoking establishment. 
"Buddy & Pal's, for instance, over here was non-smoking. They chose to be non-smoking when they switched ownership a couple years ago, but the problem was it wasn't a level playing field," Anderson said. "So in this instance, we want to create a level playing field for all the bars. I applaud Buddy & Pal's for trying it."
The ordinance was passed on first reading this week, and council members plan to revisit the ban during the council's February meeting.
Officials said the ordinance is expected to pass at that time.
After it passes, Town Council President Gerald Stiener said businesses will be given some time to adjust to the new law. 
"We're probably going to give the businesses some amount of time to just react to if they need to make accommodations somehow outside, whatever they're going to do," Stiener said. 
The ordinance could take effect as soon as April 1, he added.
Gallery: Recent arrests booked into Lake County Jail