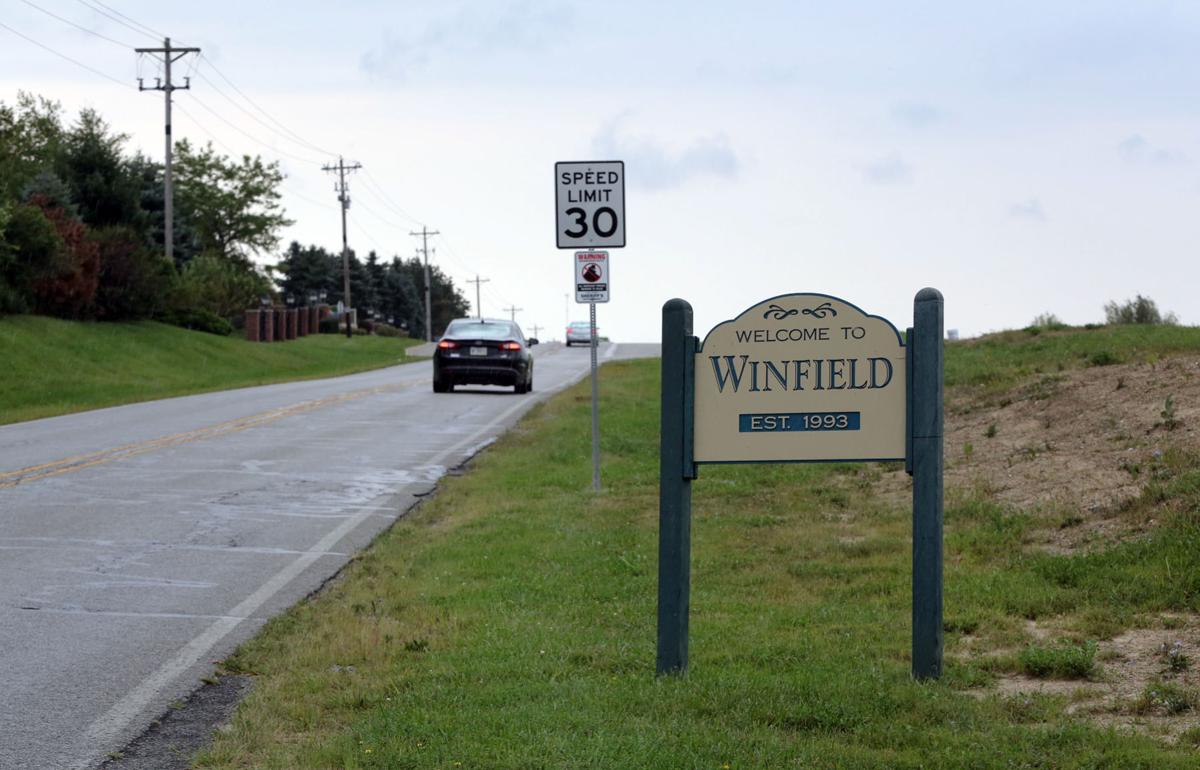 WINFIELD — The town has come a long way from its first budget in 1996 of $135,000.
The council held a public hearing recently on the proposed 2020 budget of $3.22 million. Clerk-Treasurer Rick Anderson said the council is expected to vote on it at the Sept. 24 meeting. The total budget is slightly less than 2019 because several construction projects were completed during the year.
Evidence of the town's growth can be found in the building department, where Anderson estimated fees will reach an all-time high of $500,000 in the coming year. The fee schedule has been unchanged for 10 years, but the town is reviewing fees and considering a 9% increase across the board.
The additional revenue will enable Winfield to hire another inspector.
The town will see a slight decrease in gas tax revenue from the state for the local road and street fund and the motor vehicle highway fund. Anderson said the town got a bump in 2018 with the increase in the gasoline tax, but that has not continued. He said it should level off in coming years.
The state also put additional restrictions on the MVH fund, requiring that at least half the money be spent on paving. Anderson said the town has used the funds for things like salt, fuel and operating costs, but that money will have to come from other funds.
The town marshal's office, which gets its money from the cumulative capital development tax, will continue to operate at a deficit for a couple more years. The town plans to add a part-time administrative assistant in the department with the salary to be paid from the general fund. No other new personnel or vehicles are in the 2020 budget.
The budget includes a 2% raise for employees, and the only other additional staff hiring being considered is a summer part-time position for mowing the parks. Another $10,000 for a mower also is in the budget, but the town is considering contracting for the service instead.
If funds are needed to buy right of way for the improvements to 109th Avenue, the town can issue a general obligation bond issue toward the end of the year. Anderson said the town should have the ability to borrow about $1.5 million for paving and other projects.
The property tax rate will increase by about 0.4 cents per $100 of assessed valuation, which Anderson said is still the lowest in the county, and the town won't have to worry about losing money to the tax caps as the state Department of Local Government Finance has estimated the impact will be zero.