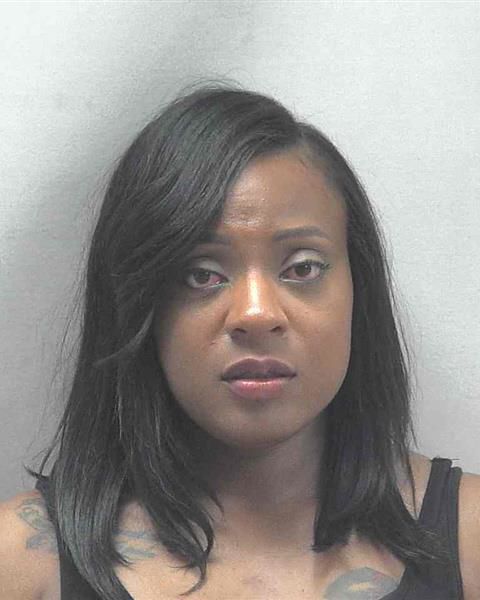 GARY — A woman sprayed a man with a mace-like substance as he sat next to his 5-year-old after the man cut her in line at a gas station, police say.
Margaret King, 33, was charged with battery by means of a deadly weapon, a Level 5 felony, Superior Court of Lake County records show.
Around 11 p.m. on April 28, a man told police he went to a gas station at the corner of Fourth Avenue and Grand Boulevard in Gary. He went to the second cashier window, in which King was standing at the first cashier window, and paid for a cigar.
As he was walking out, King said something about "cutting her in line," and the two exchanged words, the man claiming he did not cut her.
As the man prepared to drive out of the gas station, King allegedly ran up to his car and sprayed a mace-like substance in the open driver's side window.
The man's eyes began burning and his 5-year-old son in the car started coughing, court records said. He parked his car, got out and attempted to wrestle the can of mace away from King and a struggled ensued.
Three people who were with King broke up the fight and she left in a white vehicle, driving towards Fourth Avenue, the man told police.
When interviewed by police, King said the man had initially started coming towards her aggressively and that's when she sprayed the mace-like substance on him, out of self defense.
Surveillance footage from the gas station showed the altercation, police said, in which King was seen approaching the vehicle the man and his child were in.
The video shows "something taking place between the two of them," and then King can be seen running away from his car and to a white vehicle. The video showed a struggle in which the man wrestled away something in King's hands before a man and two women broke up the altercation, court records said.
The man identified King from a photo, police said. A warrant for King's arrest was issued Thursday.