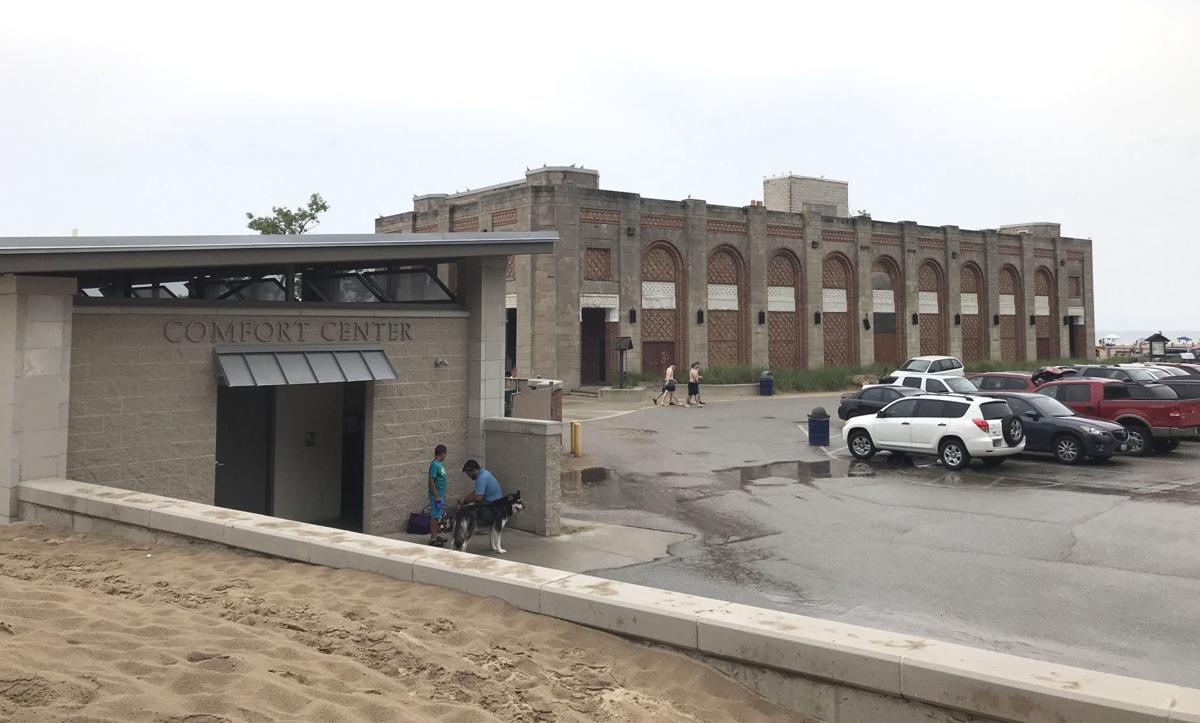 CHESTERTON — The body of a 35-year-old man was recovered after a dive and helicopter search at the Indiana Dunes State Park shore.
At 5:50 p.m. Saturday, a state park lifeguard saw a man struggling in the water north of the beach pavilion at the edge of the swim line, said Conservation Officer Tyler Brock of the Department of Natural Resources.
As the lifeguard was on their way to the man, he slipped under the water and didn't resurface.
A search was immediately conducted and dive teams were called to the scene. The U.S. Coast Guard searched the area with a helicopter to locate the man, Brock said.
At 8 p.m. a diver from the Chesterton Fire Department found the man's body submerged in 10 feet of water.
The victim was described as a 35-year-old Michigan man, Brock said. The name of the man is being withheld as relatives are informed of his death.
Brock said swimming conditions at the state park were not dangerous Saturday, and it is unknown at this time why the man was struggling in the water. 
Indiana Conservation Officers will work with the Porter County Coroner's Office to determine the cause of death, Brock said.
Several agencies converged on the scene, including DNR conservation officers, Indiana Dunes State Park lifeguards, the U.S. National Guard, U.S. National Park Rangers, Porter Fire Department, Chesterton Fire Department, Hobart Fire Department, Beverly Shores Fire Department, Burns Harbor Fire Department, Porter Emergency Medical Services, Chesterton Fire Department and Porter Police Department.
For 2019 Great Lakes Surf Rescue Project officials report that Lake Michigan accounts for almost half of all drownings recorded at the five Great Lakes, which include Lake Ontario, Lake Huron, Lake Erie and Lake Superior.
Last year, 43 drownings occurred at Lake Michigan, with 117 overall for the Great Lakes. Six of the 43 incidents took place at beaches in Northwest Indiana.