VALPARAISO — Porter Regional Hospital's multidisciplinary TAVR team recently celebrated treating its 100th patient with a transcatheter aortic…
As one who travels throughout the Midwest often, the whole stay-at-home/quarantine/shutdown time stirs up a number of feelings. I had been on …
The Healthcare Foundation of LaPorte has distributed $681,621 in emergency grants in response to the coronavirus pandemic thus far.
Now that warmer temperatures have arrived, many are eager to leave the indoors and bask in the sunshine.
Last week I addressed questions from a reader in Oregon on the subject of calories. A recent step on my own scale reminded me to pay a little …
Alverno Laboratories is testing up to 1,600 coronavirus specimens per day.
Over the past decades American healthcare has been very innovative and has accomplished significant advancements. The days are gone when breas…
Eve Wierzbicki can't think of a better place to live than in Ogden Dunes. "I love being able to walk out my door for a run and end up in the N…
One out of five Region residents were jobless as unemployment skyrocketed in April.
Franciscan Alliance added a new feature to its Franciscan MyChart app that lets patients check wait times online and reserve a spot in line.
Though most public places remain closed, organizations throughout Duneland have created plenty of virtual programs to bring the great outdoors…
It's a decades-old problem that hasn't washed away.
After an eight-year absence and a delay this year, the Wizard of Oz Days festival is scheduled to return to Chesterton this summer.
In the early 1900s, steel plants were developed on southern Lake Michigan to improve access to growing Midwest markets. After purchasing 3,300…
Sometimes it's not what you say but what you fail to say that counts. And I sure dropped the ball when I answered Claudette's letter about low…
While many realize the importance of seeking medical care during an emergency or severe illness, it can be tempting to forego preventative car…
In smoothie making, remember that other ingredients can also add carbs, including fruit juice, milk and milk substitutes, and yogurt.
Although their focus on providing patient care has not changed, the way they must now go about performing their duties has significantly been altered.
With or without a global pandemic, parents want to know how to keep their families healthy while traveling.

Midwest Express Clinic / Crown Point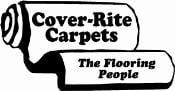 Cover-Rite Carpet & Design Center
Many might have found themselves scrambling to find good ways to work out when the state's stay-at-home order was put in place.
For many years, people who received a veterinary surgery referral for their pets in Northwest Indiana needed to travel for care. Often that me…
A few months ago, it probably wouldn't have been hard to find a friend or acquaintance bemoaning his or her daily routine. Going to work, help…
When the stress monster strikes, whether in the form of a pandemic, job loss or parenting teens, it's easy to hit the cookie jar. This is why …
We are definitely living in a strange time.
Allergy season brings added concerns this year.
Reported cases of tick-borne disease continue to increase each year in Indiana.