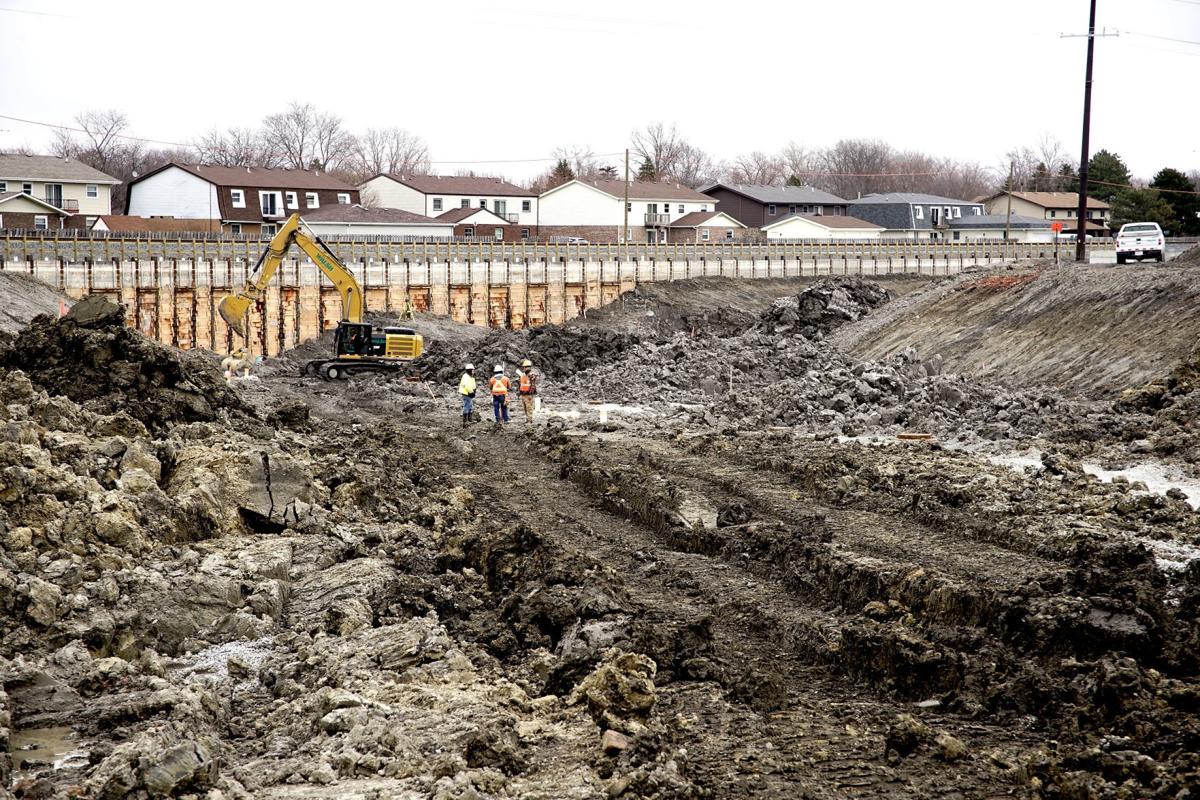 Railroad traffic is a given in Munster, and it's tied to major projects in the community.
The 45th Street grade separation and intersection realignment project continues, and the West Lake Corridor commuter train extension is still in the works.
Construction started last June on the 45th Street initiative that reroutes  45th Street under the Canadian National Railway tracks at Calumet Avenue while realigning 45th east and west of Calumet.
The enhancements are expected to bring multiple benefits, including improving traffic flow and economic development there, town officials said.
The municipality is pleased with the progress on the projects.
Though Town Manager Dustin Anderson said it's possible the coronavirus could have an impact on the construction timeline, "the 45th Grade Separation and Intersection Realignment Project is on schedule and anticipating substantial completion later this year," Anderson said.
In addition to the enhancements for motorists, the project includes features for pedestrians and bicyclists.
A new path will travel along the west side of Clayhole Lake and move toward the lower portion of 45th Street and extend to Calumet Avenue.
Walsh Construction Co., of Crown Point, received a contract for more than $20 million last year for the 45th Street project.
The Northwestern Indiana Regional Planning Commission, the Indiana Department of Transportation and the Northwest Indiana Regional Development Authority are contributing funds for construction.
The town is funding construction engineering and utility relocation.
The idea for the project, begun last year, emerged about 15 years ago. Officials understood more congestion would occur at 45th Street and Calumet Avenue as growth continues in the area.
As that initiative continues, the Northwest Indiana Commuter Transportation District is making progress to construct of the West Lake Corridor project, which calls for a new rail line that would run from Hammond to Dyer.
Plans include two new stations in Hammond, one in Munster and one at the Munster-Dyer border. The project also includes a maintenance and storage facility, three traction power substations, the refurbishment of 32 commuter rail cars and construction of 2,300 park and ride spaces.
At the end of 2019 the NICTD board approved construction agreements with Hammond, Munster and Dyer.
"It really sets the template for the cooperative effort," Michael Noland, NICTD president and CEO, said at that time.
The intent is to being construction this year, and South Shore officials hope the extended rail service will begin in 2024.
The service is planned to operate every 28 minutes during weekday peak periods, every 60 minutes during weekday off-peak periods, every 103 minutes during weekday evenings, and every 120 minutes on the weekends.
Like the 45th Street initiative, the West Lake project brings a variety of benefits to the area, including improving the commute to jobs in  Chicago while relieving local traffic and vehicle emissions.
Also planned are walking trails and bike paths near the stations, according to NICTD.