Even before COVID-19, scientists and researchers were developing ways to use light as a disinfectant.
According to the National Institutes of Health, as many as 14 million men in the United States have symptoms of benign prostatic hyperplasia, …
Of the many aspects of "regular life" that have been interrupted, altered or obliterated by the ongoing COVID-19 crisis, the simple disruption…
Many companies continue to let employees work from home to help prevent the spread of COVID-19.
Almost everyone experiences back pain at some point in their life. It can be caused by a variety of things and treatment can range from "take …
As many people began working from home, spending more time with pets proved to be a major benefit, and many pets became accustomed to the situ…
As we've shifted into a new normal amid the COVID-19 pandemic, only time will tell what parts of our new world stick and become part of the re…
Most people I know are chocolate fans. Unfortunately, chocolate doesn't like all of them.
Verify information with venues, as hours may change and class sizes may be limited due to COVID-19.
After watching too much news about everyone who insists their way is right, I needed to write this column. Hopefully I won't get hate mail abo…
Establishing a bedtime routine and sticking to a sleep schedule helps children — and adults — feel they have something to rely on for stability.
Verify information with venues as hours may change and class sizes may be limited due to COVID-19.
It is recommended to verify information with venues as dates/hours may change and class sizes may be limited due to COVID-19.
"Our choices over time can really help us put our best faces forward."
If you've put on a few extra pounds these last few months, you aren't alone.
The sun's rays can harm a person's skin at any age, and children, especially can be vulnerable to the damaging rays.
Be sure to verify information with venues as hours may change, early registration may be required and class sizes may be limited due to COVID-19.
"Plant foods can supply all of the essential amino acids required for health."
Things just aren't what they used to be.

Midwest Express Clinic / Crown Point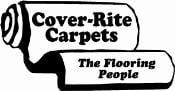 Cover-Rite Carpet & Design Center
4 foods that keep you sharp
Tonsillectomies used to be routine but the thinking has changed as research suggests keeping their tonsils is better for the long-term health …
Many of us, until recently, enjoyed the luxury of stopping at a local grocery or market for a few necessary items as often as we choose. Rarel…
The warm weather is always welcome after months of brutal cold, snow and harsh winds.
Those who have recovered from COVID-19 may face long-lasting health challenges resulting from their illness.
Our Hoosier efforts range from conducting cutting-edge research to generating new innovative therapeutics to engineering sensitive diagnostic tests.