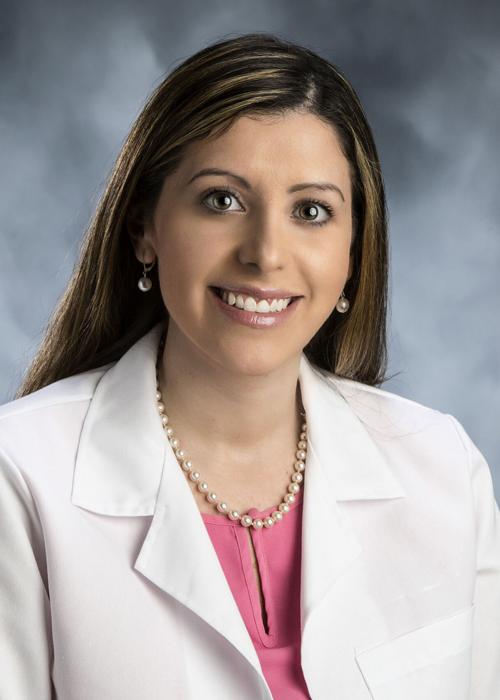 Allergies are caused by a reaction of the immune system to a substance called an allergen. Allergens can include medicines, foods, stinging insects, latex, mold, pets and pollen,. But what causes them?
"Allergies are both genetic and environmental," says Dr. Jennifer Rumpel, allergist and immunologist with Community Care Network at St. Mary Medical Center in Hobart. "In families with severe environmental allergy, food allergy, eczema or asthma, if the parents or siblings have these conditions, it is more likely that the patient also would be affected."
Childhood allergies are complicated, but with the right tools, families can get a jump on them and limit their effects.
"Childhood allergies are very common," Rumpel said. "One cannot prevent environmental allergies, but regarding food allergies, we do know that pregnant mothers and breastfeeding mothers should consume all foods. This early introduction has been shown to help prevent food allergy in the child."
According to Rumpel, this means that pregnant and breastfeeding mothers should consume peanuts, tree nuts, cow's milk, eggs, wheat and soy, common allergens. If the mother is allergic, she should see an allergist and immunologist first for evaluation, Rumpel advises.
"Years ago, there was a misunderstanding regarding food allergy prevention. Pregnant mothers were told to avoid highly allergenic foods while pregnant and while breastfeeding. In the USA, we then noted an uptick in peanut allergy in children," Rumpel said. "The immune system needs to recognize these highly allergenic proteins early and the best way to prevent peanut allergy is for these mothers to introduce these proteins during pregnancy and lactation and during infancy."
Similarly, though it is common for families to want to keep everything clean and sterile especially around small children, it may be better to allow kids to get a little dirtier.
"There is literature that provides evidence that children who grow up on a farm tend to have fewer environmental allergies than kids who grow up in an urban area and are raised to wash their hands often, use hand sanitizer, etc.," Rumpel said.
If an allergy does develop, there are many steps parents can take to help their child.
"In a child with severe allergies, the best thing to do is to have the child evaluated by a board-certified allergist and immunologist. It is important to inquire whether that physician sees children," Rumpel said.
In general, the doctor will look into the child's personal and medical history, perform a physical exam and, if necessary, do tests to determine the allergens causing a problem, according to Asthma and Allergy Foundation of America.
"Sometimes patients think that they are allergic to a food, but they are actually not allergic," Rumpel said. "A board-certified allergist and immunologist can help the family figure this out by performing skin testing and at times, oral food challenges."
If allergies are detected, a doctor may recommend certain medications to help alleviate the symptoms.
"For environmental allergy, antihistamines, nasal sprays and eye drops may be indicated. Allergy shots are a very popular way to help reduce environmental allergy symptoms. For food allergy, avoidance and carrying an EpiPen is important," Rumpel said.