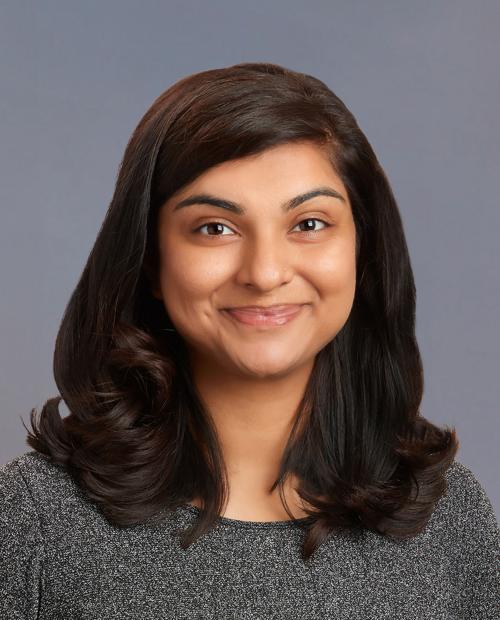 The word vaccine these days makes us jump to thoughts of COVID, but with it being back-to-school time, making sure kids are up to date on vaccines is something many parents have on their to-do lists. Though many of the immunizations required for school registration are administered to younger children, there are mandated and recommended vaccines for those heading off to college, as well.
"The main vaccine needed for students going to college is the meningitis vaccine. The second dose of Menectra is usually given at age 16, which is required for school. Men B (Bexsero) is an optional vaccine, and I strongly recommend Men B before they go to college and live in the dorms. Many colleges require this vaccine in order for the students to attend their classes," said Dr. Ramadevi Sankaran, a pediatrician with NorthShore Health Centers. "I strongly recommend HPV Vaccine, Tdap/TD boosters and Hepatitis A. The vaccine schedule is a little different for immunocompromised students. I would strongly encourage them to check with their primary care physician."
If a child happened to fall behind on the vaccine schedule, now is the time to make sure that they are caught up. It's a good idea to schedule a routine physical before school begins anyway, especially if they'll be moving away  and vaccines can be administered at that time.
"Most schools require a meningitis booster. While your child should have gotten this at a younger age, they will require a booster before college with the serogroup B meningococcal vaccine usually around age 16 to 18. It's also important to be up-to-date on your tetanus shot so a Tdap should be given prior to freshman year if your child did not get it between 11-12 years of age from their pediatrician," said Dr. Ragini Bielski, pediatrician and internal medicine practitioner at St. Mary Medical Center, Hobart, and Community Stroke & Rehabilitation Center, Crown Point. "Additionally, while not required, I highly recommend the HPV vaccine series be completed by teenagers prior to starting college as well, given how prevalent HPV is in the community. The HPV virus can cause cervical, penile and throat cancers, and so I recommend this prevention to all my patients. The HPV vaccine was found to be so effective in preventing cancer, they now even started recommending for it adults up to age 26. As always, I also recommend a flu shot in the fall for all college kids given that college campuses are a perfect environment for breeding respiratory illnesses, especially if you are a teen with asthma, an immune condition, diabetes or a teen who vapes or smokes. Your risk for flu is higher than the rest of the population, so protection is important."
While the COVID vaccine may not be required for college enrollment, it is highly recommended. "There are few schools that made COVID vaccination mandatory for students. I am sure COVID vaccination is going to make the college environment safe for all the students and faculty. I would strongly recommend them to continue usage of the mask and take other hygiene measures regardless of their vaccination status since we are still uncertain about the future risks of the pandemic."
Bielski is also urging patients to get the COVID vaccine and practice good hygiene and mask wearing. "Of course, this year I do recommend the COVID vaccine to my patients, preferably Pfizer or Moderna. Even with the cases of pericarditis in some adolescents, the risk of COVID is far greater. I highly recommend families to consider this vaccine prior to college. We know that the majority of people dying from and getting COVID at this point are unvaccinated. Protecting yourself with proper hygiene, mask wearing and vaccination is the best course of action."
Being vaccinated to help prevent disease is just one part of helping teens stay healthy as they venture off to start college. Bielski notes that it's also important is for college students to be aware of alcohol intake. "Binge drinking can lead to liver injury and, in some cases, cirrhosis. Healthy alcohol habits can start early. Please be honest with your doctors about any substances you use so we can help you make the best choices. This is especially true if you also take any medications that could interact with alcohol or other substances," said Bielski. "College is an exciting new time for most students, but it can also be filled with anxiety and stress and some may experience depression. Please know most colleges offer mental health resources, as well. Always reach out to your family doctor if you are struggling; we can help. Ask about your college campuses' access to therapists and counselors — a lot of them are free."