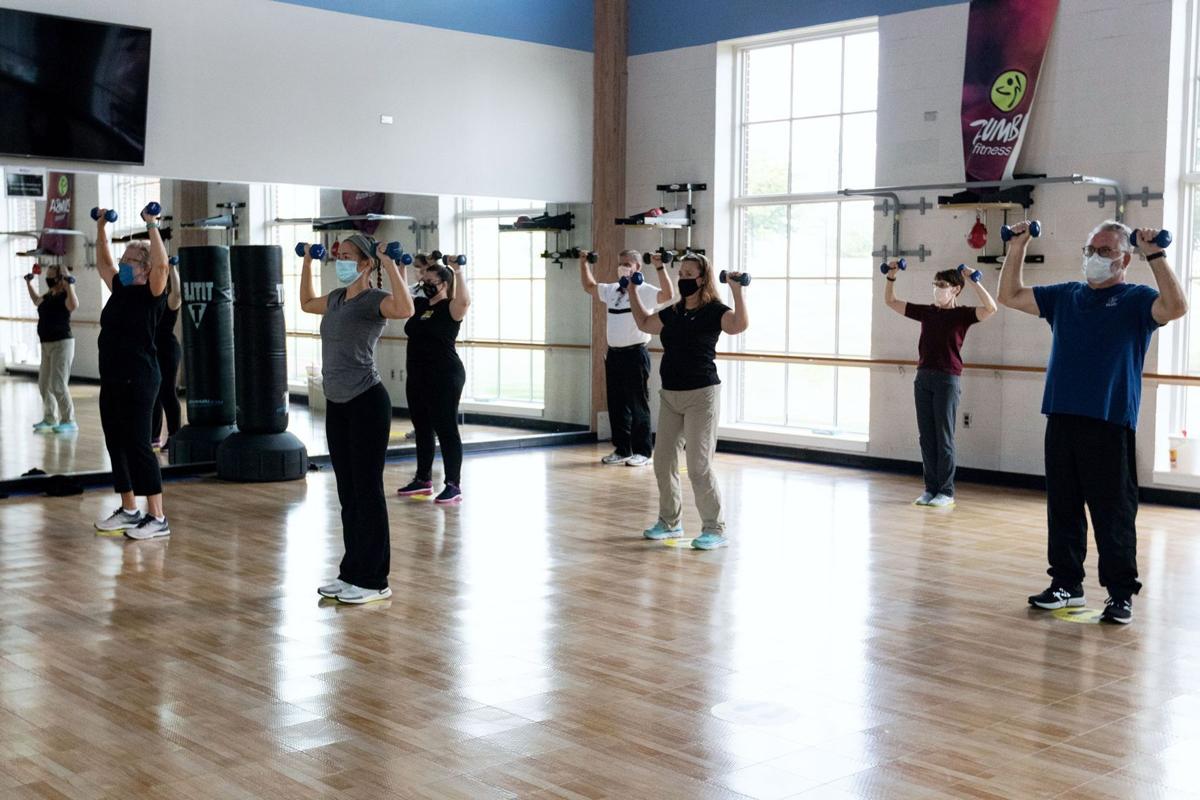 Just a little over a week into the new year, there's a good chance your fitness resolutions are still intact.
But will they be one week from now, one month from now or one year from now? Likely not, statistics show.
A University of Scranton study found 80% of people failed to keep their New Year's resolutions.
Although not the most confidence-inspiring statistic, local fitness experts say that if your goal is to get in better shape, there are actions you can take to help stay on track.
Here are 10 ways to ensure your New Year's fitness resolutions are fulfilled.
The goal should be to experience a sense of accomplishment after every workout, says Ken Croner, a Community Hospital Fitness Pointe personal trainer.
"Having unrealistic expectations early on will be frustrating and may cause you to give up your training entirely," he said.
Kelly Devine Rickert, president of Devine Nutrition and director of Run to the Pub, says most resolutions fail because the bar is set too high and doesn't fit into an individual's lifestyle.
"Aim for three days a week to begin," she said. "Do that consistently for three months, then add one more from there."
It's unrealistic to believe you will be motivated every day. Croner, who has coach certifications in strength and conditioning and weightlifting-sports performance, says motivation will come and go, but you can count on discipline to keep fitness goals on track.
What can help motivation? Having a workout buddy, either in person or virtually, can help. In fact, a study published in the Annals of Behavioral Medicine looked at 58 college-age women. Those who believed they were paired with virtual partners who were experiencing high performance levels on stationary bikes, on average, pedaled for about 85% longer than those who believed they were riding alone.
3. Ease into your training program.
Too much too soon may lead to extreme soreness, Croner says. It also may increase the potential for injury.
"This will severely compromise your long-term goals," he said.
"Commitment is your personal promise to stay on the path," Croner said. "Consistency, persistence and determination all fall into this category and are vital to your success."
Life happens, so if your workout routine is interrupted, the old adage, "When you fall off a bike, get right back on," is true.
5. Enthusiasm must be the driving force.
Each training session is a unique and separate experience. Croner says it's important not to look at a session as a chore.
"Look at each session as an opportunity to improve from both a mental and physical aspect," he said.
Be realistic when it comes to setting up a schedule and how much time you are able to devote to your training, Croner advises. Then create an orderly training routine. Doing things haphazardly will offer haphazard results, he says.
"An orderly and intelligent training routine is extremely beneficial in helping you achieve your fitness goals," he said.
Rickert recommends setting a workout schedule every Sunday for the week.
Don't waste time in the gym and eliminate distractions such as cell phones and social media. Instead, focus on the task at hand.
"Make your training a priority for the time that you have set aside for it," Croner said.
8. Focus on the basics and making progress.
By keeping your training simple and uncomplicated, you are more likely to continue.
Avoid gimmicks or a "magic" program, Croner advises.
"It does not exist," he said.
Remember, Rickert says, it's not all or nothing when it comes to your health.
"Some physical activity is better than none," she said.
9. Have fun and stay safe.
Enjoy the journey, Croner says. Don't let your enthusiasm and motivation be impacted.
Focus on keeping safe if exercising outside of the home to avoid any potential interruptions to your workout routine.
"As far as a gym, it really is just wearing masks and staying home if you have symptoms, especially if you have been exposed," Rickert said. "Wipe down equipment before and after use."
10. Share a word of encouragement for a friend.
One of the best ways to motivate yourself is to help someone else who is on the same journey as you, Croner says.