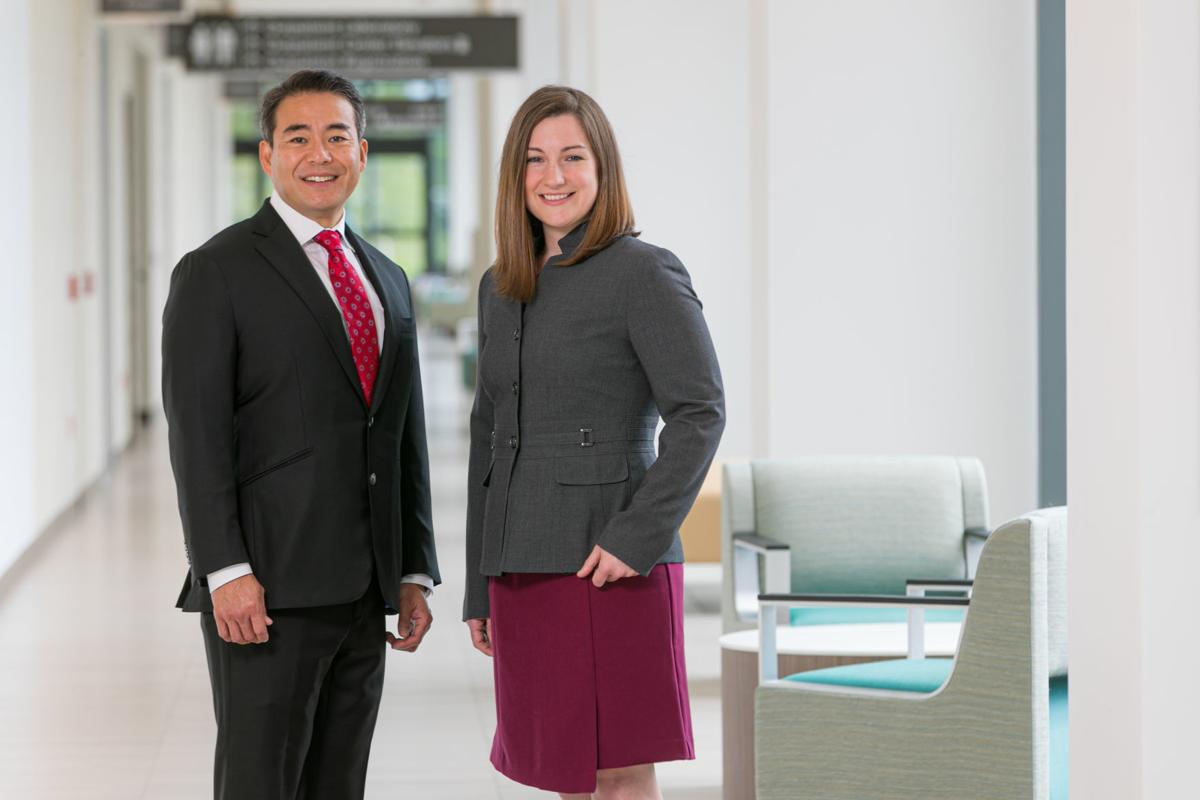 Franciscan Health has launched a bariatric services office in Michigan City so patients interested in exploring that weight loss avenue no longer have to drive two counties away.
Patients can get weight loss help closer to home in LaPorte County, with the new bariatric services office at Woodland Health Center at 8865 W. 400 North, Suite 125, in Michigan City. Independent physicians Dr. Thomas Shin, the bariatric program medical director, and Dr. Sandra Wischmeyer serve as bariatric surgeons there.
"It's an amazing service and an amazing resource that we will be able to provide to this area," Wischmeyer said.
The new office will provide treatment to patients before and after bariatric surgery, which can be performed at the new Franciscan Health Michigan City hospital. A clinical team that includes dietitians and registered nurses will support patients throughout the process, preparing them for surgery, helping with post-operative recovery, and guiding them to make changes to their diet and lifestyle as they embark on a journey to improved health.
Franciscan Health Michigan City offers bariatric seminars for anyone interested in the surgical program, where they can learn about how the surgery can help people struggling with weight loss and prevent worsening medical conditions. Seminar attendees can make appointments for a consultation with one of the clinic's surgeons.
The next seminar will take place at 1 p.m. Sunday in the Blessed Maria Theresia Bonzel Community Room on the first floor of the hospital at 3500 Franciscan Way in Michigan city.
"This is probably the biggest and best decision they can make to improve their health and improve their quality of life," Shin said. "It's a safe and effective procedure."
Gallery: Babies don Baby Yoda caps at Franciscan Health hospitals
The force was strong with a group of newborn Jedis Thursday. The babies born at Franciscan Health hospitals in the Region were gifted Baby Yoda hats on their first day on Earth. Adorable, they are. Their photos here, you can see.