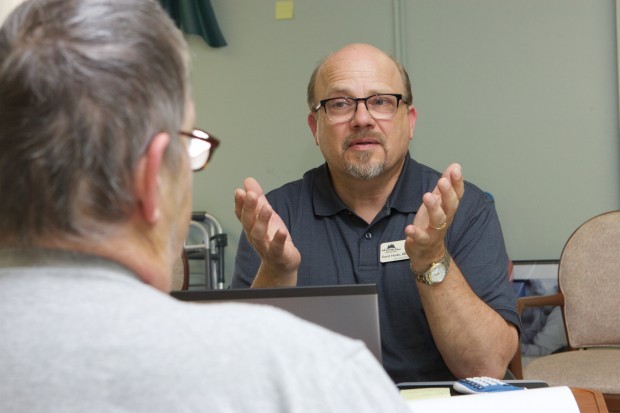 Caring for a man with a chronic illness is a challenging feat for health care professionals.
Not only is each patient unique in his needs, caring for someone with a long-term illness requires a sense of dedication and structure for both the patient and caregiver.
Add in the thought that men and women cope with similar diseases differently, and the challenges that face healthcare professionals at rehab centers or nursing homes add up.
Molly Clark, a registered nurse with BrightStar Care of Lake County, Ind., says caring for men with long-term illnesses can be particularly challenging.
"Medical management of a chronic illness requires that the patient adhere to guidelines, such as taking medications as ordered, and being aware of warning signs and symptoms," she says. "My experience has been that men may have a tendency to be in denial of their condition, or simply not feel a need to take their illness seriously."
Education by nurses is essential for the safety of the patient in this type of situation, she says.
A feeling of loss of independence and purpose, which increases with aging, also plays a role in challenges healthcare professionals must overcome, Clark says.
David Henke, executive director of Whispering Pines Health Care Center in Valparaiso, says male residents tend to hide the fear of what they no longer control and sometimes feel some pain is part of the punishment of life.
One patient he worked with, a quadriplegic from an automobile accident, will at times open up - but like many of his male patients, covers his real feelings and fears, Henke says.
"It's interesting that the gentlemen I work with want to talk of guy things, as though their current condition is not to be directly discussed," he says.
The females in his care are generally different, he says.
"They share feelings and state what they miss - usually without being asked," Henke says. "They want what they want and are more easily satisfied with what we have to offer."
Clark says when patients emotionally shut down, it can have a detrimental effect on their health.
"Emotional support from nurses is crucial to encourage them to stay engaged in life in whatever way is appropriate to their condition," she says.
As he watches the men in his care cheer on their favorite teams, while avoiding current situations or things close around them, Henke says he wonders how he would react if put in a similar situation.
"I know I would be concerned that people would forget me from my best days, and would wonder what life would be like if I had my health," he says. "How things would be different and what would I do to have a second chance. It's sad that in the times we need to talk most, we are afraid to do so - either to protect our image, not to show fear, or simply don't know how to engage our own story."
Caregivers have an opportunity to step closer to those with the greatest need physically and emotionally, he says.
"We can listen and offer an ear even though we likely don't have an answer," he says.