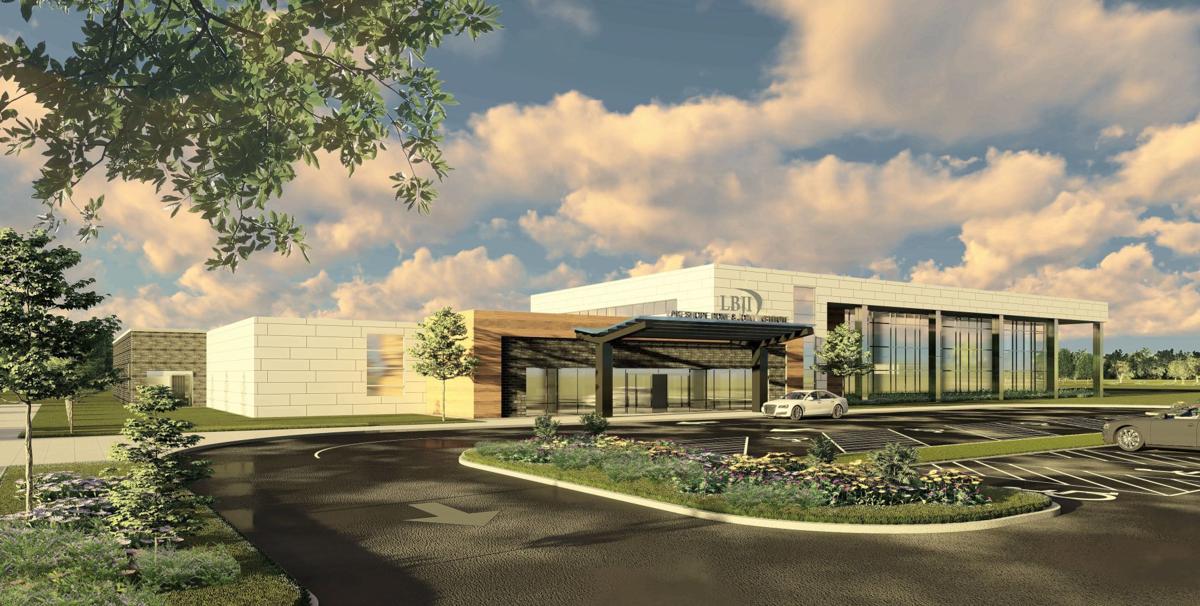 Lakeshore Bone & Joint Institute plans to open the new two-story, 40,000-square-foot location at the northeast corner of 109th Avenue and Delaware Parkway in early 2021.
"We've been around for 51 years and have been growing steadily, particularly for the past 10 to 15 years," said Dr. Thomas Kay, president of Lakeshore Bone & Joint Institute. "There's no reason for people to go to Chicago, Indianapolis or South Bend. We offer care that's equivalent, if not better, closer to home."
"A generation ago ... people would go to Chicago for spine surgery," he added. "We just didn't have that type of service available. Now that service is here. It's great for the quality of life of our community."
Lakeshore currently has locations in Chesterton, Portage, Valparaiso, Schererville, Michigan City, LaPorte and Knox. The practice has a variety of orthopedic surgery subspecialties — including hip, knee, spine, back, hand, ankle, foot, wrist, shoulder, elbow, back, sports medicine — and also offers pain management, rheumatology and psychology.
Lakeshore already had been renting space in Crown Point at Franciscan Point, and plans to add services at the new space, including imaging and physical therapy. Kay did not specify the investment amount but said it will be a "pretty penny."
"We have had a growing number of doctors working out of the Crown Point Franciscan facility for the last seven to eight years," he said. "We've gotten to a point where we want to build our own office to provide further services to the community."
Added Dr. Ryan Plank, an orthopedic surgeon in Crown Point for Lakeshore Bone & Joint Institute: "We're just excited to have a flagship medical office building in Lake County, and we think Crown Point is the perfect place to make that investment."
The new location is expected to have 65 full-time employees and be able to facilitate 250 to 300 patient visits a day.
"It's going to be a comprehensive orthopedic center," Kay said. "It may be similar to and even more modern than our other larger locations in Chesterton and Portage."
He noted that many orthopedic procedures are being performed on an outpatient basis and that recovery times have lessened dramatically.
"Orthopedic (medicine) is uniquely positioned to serve the needs of the population as the demographic ages," he said. "Across the country, there is increased demand for orthopedic services, such as hip and knee replacement. The treatments are excellent in restoring quality of life for patients. People want to stay active; people want to stay out of pain. They are seeking care, and the care delivers."
Be the first to know
Get local news delivered to your inbox!