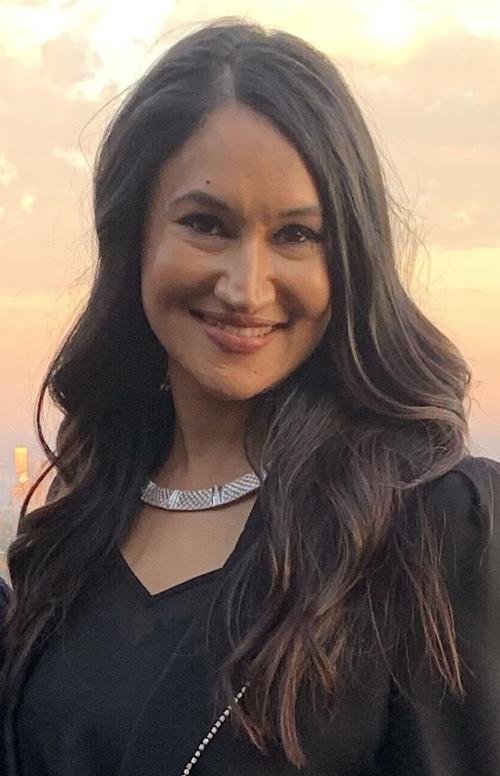 The holidays are expected to bring good cheer, but for your skin's health, you might want to cheers less often.
Some people are more likely to consume alcoholic beverages or drink more than usual during the holiday season, with its many celebrations, according to the National Institute on Alcohol Abuse and Alcoholism.
Though it adds to the festivity for many, alcohol consumption can have a variety of effects on your body, including your skin.
Dr. Namrata Shah, a dermatologist with the Franciscan Physician Network, said skin can show fine lines and wrinkles as well as appear drier because alcohol is dehydrating.
"This effect can be magnified if you have naturally dry skin," Shah said.
Jordan Stemer, a certified physician assistant at Forefront Dermatology in Crown Point, said the beverages also can accelerate skin aging, making it look dull and saggy.
Stemer said alcohol also can cause flare-ups in skin issues such as psoriasis and rosacea, and in the case of rosacea, alcohol can increase its severity. 
"The bad news is, over months and years, if drinking persists, the facial redness can become permanent," Shah said of rosacea, which causes flushing of the face.
Partaking in alcoholic drinks also can enlarge pores and cause acne.
"It's not a coincidence if you're developing annoying pimples after a heavy evening of drinking," Shah said.
Stemer added that skin issues can indicate internal problems in your body. 
"Alcoholism can also have a huge impact on the liver, which is the organ responsible for metabolizing alcohol," she said. "There are some signs that can be found on the skin that indicate internal damage from alcoholism, such as red splotches or marks on the skin called spider angiomas."
It all depends on the person, but skin problems associated with alcohol can develop fairly quickly.
"People metabolize alcohol at different rates, and therefore may show skin signs at different rates," Stemer said. "Also, the inflammatory effects of alcohol on the skin may show in rosacea within minutes, but possibly within months in other conditions."
The effects of alcohol on the skin depend on the types consumed. Shah said clearer alcohols can be less harmful to skin.
"Vodka, tequila and gin have fewer impurities and are eliminated from the body faster than darker spirits, such as rum and whiskey, equaling less injury to your skin," she said.
Drinks and mixers that are high in sugar can cause more inflammation and exacerbate acne. Margaritas can cause additional issues to the skin, including swelling, because of their high sugar and salt content.
"Try sticking to simple mixers like club soda and avoiding cocktails mixed with fruit juices and soft drinks," Shah said.
Those who have rosacea or who regularly experience facial redness should avoid red wine.
Drinking a lot of water can help reduce the effects of alcohol. Shah recommends having a glass of water between each alcoholic drink. Also have plenty of water before bed to reduce the effects of dehydration. 
Shah said people also should make sure to get lots of rest because skin rejuvenation occurs while sleeping.
When it comes to protecting your skin from the effects of alcohol, it's best to avoid it or at least drink in moderation.
"Paying attention to the effect alcohol has on your own skin and being proactive to prevent worsening is very important since each individual is so different," Stemer said.
Shah agrees about the need for moderation.
"Many of us spend a significant amount of time and money in the quest for flawless skin," Shah said. "A simple part of the solution is decreasing our alcohol consumption or giving it up completely."