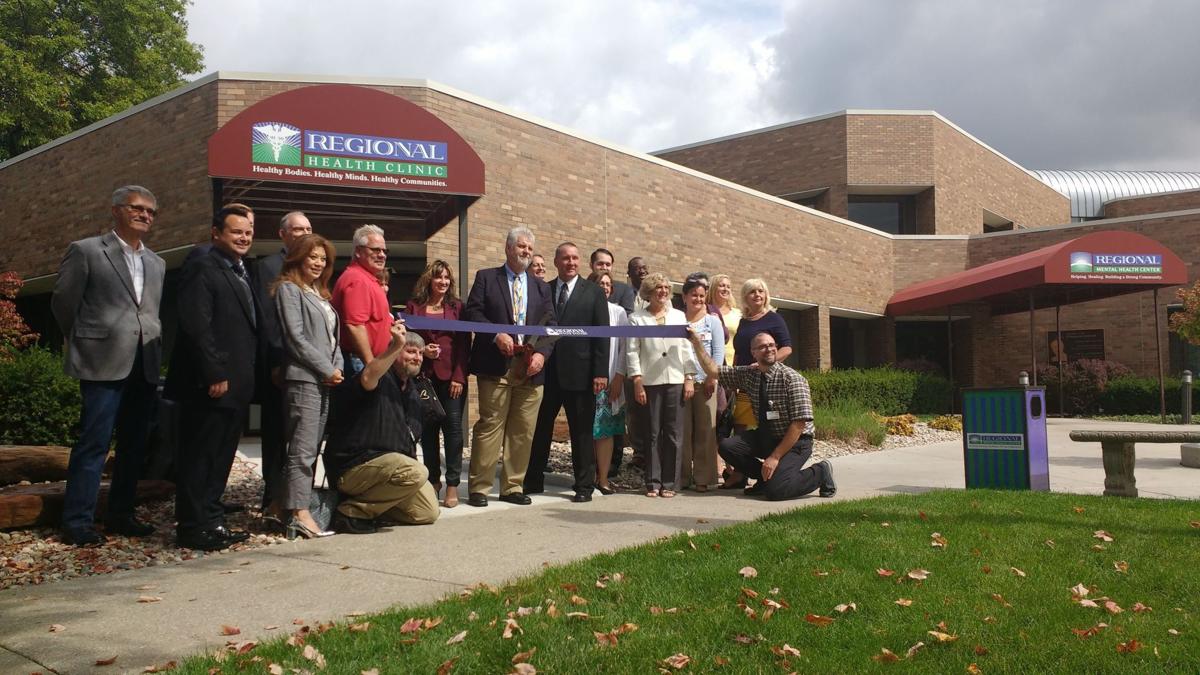 MERRILLVILLE — A new federally qualified health center has opened in Merrillville.
Regional Health Clinic, the fourth FQHC for Regional Mental Health Center, celebrated its grand opening Sept. 19. The event highlighted the need to integrate physical and behavioral health care services. 
"Primary care has become the gateway for many individuals with both primary care and behavioral health needs," said Regional Mental Health Center CEO Bob Krumwied.
"And many of our behavioral health clients ... lack a primary care physician. This is a concern because, unfortunately, those with mental illness ... die 25 years earlier than individuals without mental illness."
The U.S. Department of Health and Human Services provided Regional with a grant to open the Merrillville FQHC. The grant is part of the federal agency's effort to expand and integrate mental health and substance abuse services in medically underserved populations. FQHCs treat patients regardless of their ability to pay.
"I am grateful for the work that community health centers are doing in Northwest Indiana to provide access to high-quality, cost-effective health care," said U.S. Rep. Pete Visclosky, D-Merrillville. "Community health centers help build stronger, healthier communities, and I will continue to support their efforts."
Regional identified the need for an FQHC to serve south Lake County's population suffering from behavioral health issues. This effort aligns with Regional's strategy to mainstream mental health by recognizing that mental, physical and social health cannot be separated.
"By integrating primary care services of an FQHC with Regional's mental health services — in addition to the social and early education services offered by the Geminus Corp. — Regional becomes equipped to treat the whole person, eventually impacting a community's overall health," Krumwied said.
The Regional Health Clinic in Merrillville is housed at Regional's Strawhun Center — a community mental health center that provides a variety of behavioral health services — located on Taft Street, just south of U.S. 30.
Be the first to know
Get local news delivered to your inbox!