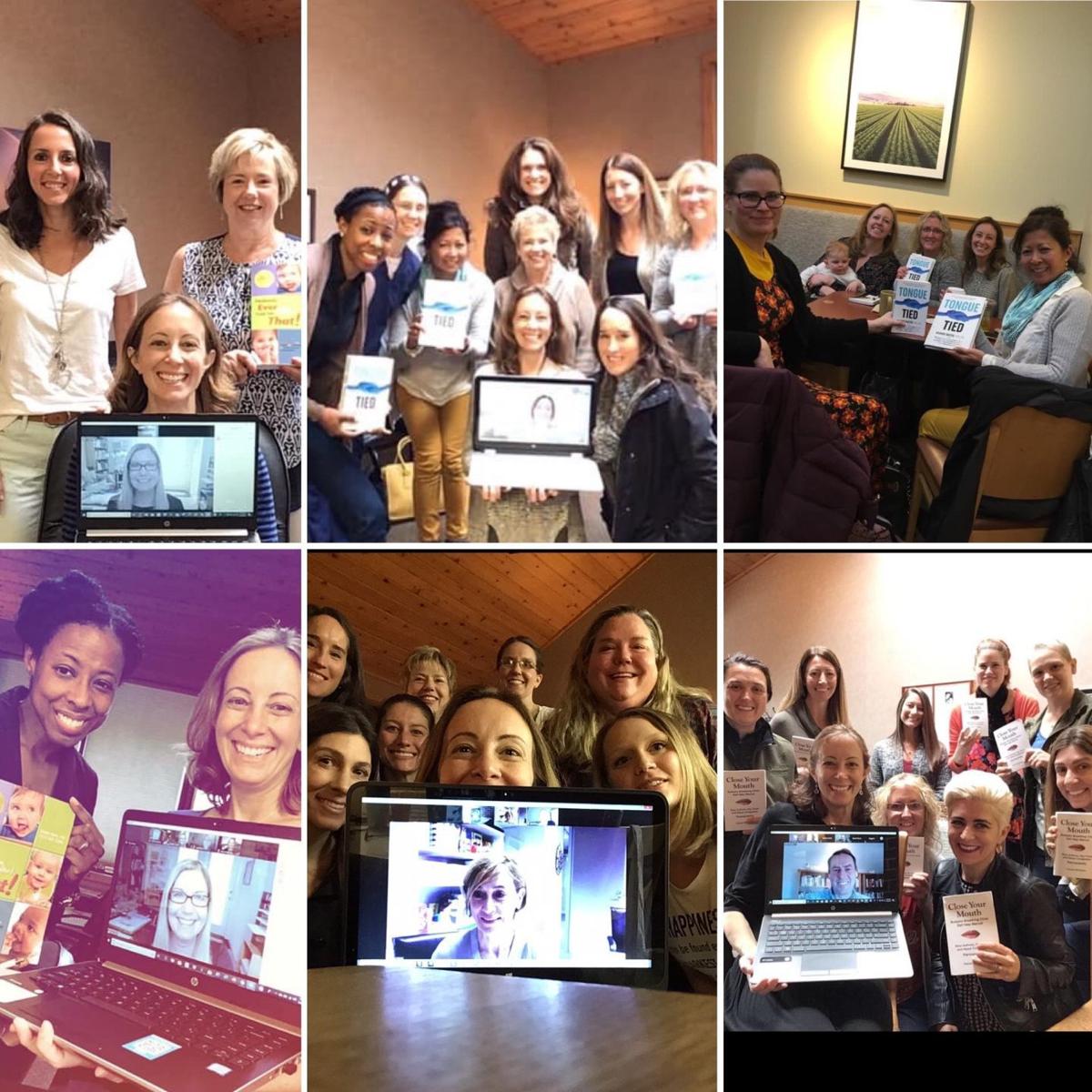 As an orthodontist, my role is to treat patients who have irregularities of the teeth and jaws. However, I serve my patients as a health-care strategy partner devoted to their total wellness.
I treat holistically, viewing problems as a symptom of the underlying cause. To do that, I collaborate with the patient's dentist, pediatrician, speech pathologist, myofunctional therapist and other health-care professionals to understand all of the dynamics impacting the child's health and achieve the best results.
I created a one-of-a-kind book club to bring allied health-care professionals together to increase awareness and discuss relevant topics. The goal is to address our patients' concerns, discuss how those concerns affect overall health and ultimately provide better care.
Connections Book Club is made up of health-care practitioners who share the same passion: discussing innovative ideas and partnering with other professionals to deliver exceptional care for the whole patient.
The group's motto is A.S.K. -- Always Seeking Knowledge.
It is a diverse group of professionals who strive to always chase the "why" and understand that answers often are found when collaborating with others outside their fields of expertise.
• Myofunctional therapists
• Pediatric acupuncturist / massage therapist
• Pediatric occupational therapist
The reality is that while each practitioner can identify an issue a patient may have, everyone views it differently depending on the specialty. There are different hurdles to overcome. Working together, we refer patients who can benefit from additional support and treatment.
Books that make an impact
Our group reads and discusses books that pertain to various areas of expertise. Over the past year, we have read and discussed these books:
"Tongue Tied," by Dr. Richard Baxter
"Sleep Deprived Kids," by Sharon Moore
"Nobody Told Me (or My Mother) That!," by Diane Bahr, MS, CCC-SLP, CIMI
"Close Your Mouth," by Patrick McKeown
In addition, authors are invited to speak about their books to the group and participate in the discussions. We talk with people all over the country though video conferencing.
It's interesting to note that no continuing education credits are awarded to people who participate in this book club. Health-care professionals join because they want to broaden their awareness and increase their knowledge in order to effectively treat the whole patient.
Dr. Rachel Poulson, general dentist and the owner of Princess City Dental Care, said that she hasn't heard of another interdisciplinary book club that brings people from different training and philosophical backgrounds together to optimize patient care.
Dr Poulson said, "I love that the information is practical to my daily practice. Once you see something new, you can't un-see it. The applications are evident in everyday practice."
Dr. Jenny Thurner, Infant Physical Therapist, explains the value of Connections Book Club:
"I was introduced to this unique book club from my colleague Rachel Lieske, who is a speech and language pathologist. Prior to learning of Connections Book Club, I had been exposed to tongue and lip ties and how it relates to the infants I see in my physical therapy practice. The correlation between tight oral tissues and what I see including torticollis (head preference), plagiocephaly (misshaped head) and dysregulation in tummy time is astounding. When I learned that the club's first book emphasis was on tongue ties, I was in! The first meeting surpassed my expectations."
When asked how Connections Book Club benefits her patients, Thurner said, "It's important to collaborate with health-care professionals who are passionate about helping patients and their families. This collaboration has helped steer me away from being single-focused and instead look at the big picture to help my young patients. Each new topic and book has added depth to the way I practice. Discussing the way symptoms affect our patients through the eyes of other professionals is priceless. It motivates me to continue to build knowledge that will benefit my patients."
If you have questions about your child's oral health, let's talk about it. Call 219-924-4031 for a free consultation.
At In Harmony Orthodontics, we do more than place braces. I am an orthodontic healthcare strategy partner who collaborates with dentists, pediatricians, speech pathologists, and other healthcare professionals to understand all of the dynamics impacting each child's health. Together we design the very best plan to straighten each child's teeth and improve his or her overall health for a lifetime of beautiful smiles.
Be the first to know
Get local news delivered to your inbox!