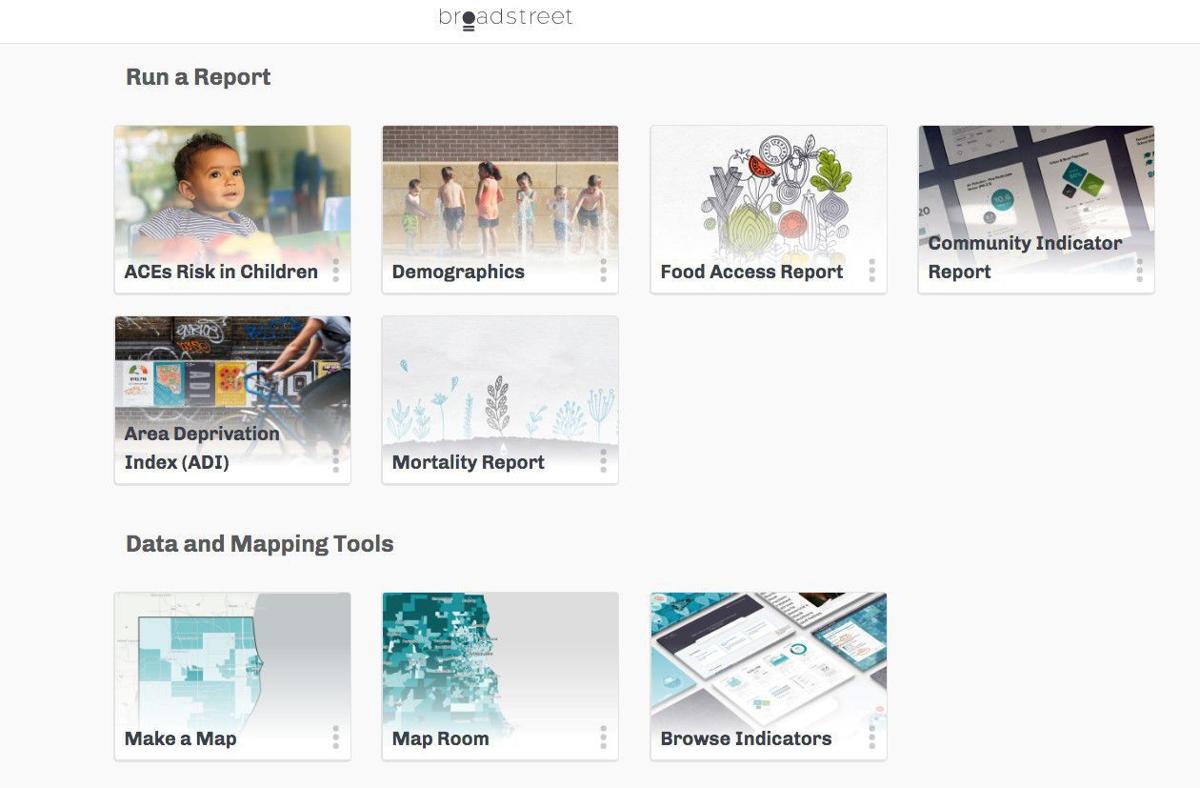 Childhood trauma can spur toxic stress responses that cause both immediate and long-term physical and emotional harms and can potentially be fatal.
With a mission to prevent such trauma, Franciscan Health has partnered with BroadStreet to create data dashboards available to the public with information focusing on ACEs (adverse childhood experiences) risk in children.
An analysis by the Centers for Disease Control and Prevention has found that at least five of the top 10 leading causes of death are associated with adverse childhood experiences (ACEs) such as experiencing abuse, witnessing violence or substance abuse in the home and having a parent in jail. Preventing ACEs can reduce heart disease, cancer, respiratory disease, diabetes and suicide.
"The bottom line is that when we look at the major health problems in our communities, so many of them have a link back to childhood trauma," said Kate Hill-Johnson, administrative director of Franciscan Health Community Health Improvement.
Hill-Johnson worked with Robert Anda, MD, a physician and author of the original ACEs study, and Laura Porter, a co-founder of ACES Interface, to envision a framework to create self-healing and resilient communities. In order to get baseline data, Hill-Johnson worked with Tracy Flood, MD, PhD, the CEO of BroadStreet, a Milwaukee-based cooperative dedicated to providing communities with tools and data that are accessible and easy to use.
The dashboards initially were only planned to be available to select staff members within the Franciscan Health system, but Hill-Johnson decided to make the data available nationally instead.
"Democratizing data is so important to public health because communities can't come up with solutions if they don't know the problems," Hill-Johnson said.
Flood says the partnership with Franciscan has been "incredibly valuable" as their organization learns from Franciscan's work with communities.
"It informs how we present the data and what data would be useful, so it creates a really nice learning loop that's really important to us as well," Flood said.
According to Flood, the dashboards have been used by everyone from high school students to chief informatics officers in state-level organizations.
"We're really proud of the fact that the data is accessible by such a wide range of people, including those working to improve health within their community," she said.
Accessing BroadStreet is "free thanks to the contribution of Franciscan Health. Log in is simple, and you get to choose the area that interests you the most," Flood said. "As long as it's a community you're interested in, you can have your own dashboard within a matter of seconds."
The BroadStreet site is set up so the user can analyze data for everything from poverty and violence to parental stress and risk-taking behavior.
Users can drill down within the data, comparing demographics and specific geographic areas to state and national statistics.
Flood hopes the dashboards will prompt action and change. BroadStreet will enhance the ACEs dashboards by adding more indicators, such as behavioral and mental health and incarceration over the coming years.
Along with Broadstreet, Franciscan Health has partnered with an online community platform, ACEs Connection, to generate awareness, engagement and discussion regarding childhood adversity. This partnership is a component of Franciscan Health's awareness initiative to provide community members with free resources to build a self-healing, trauma-informed community.
Franciscan Health hopes to educate community members to "Get Data. Get Trained. Get Involved."
"Building healthy communities isn't an activity that happens just during the work day. We wanted to provide a way for residents, professionals and experts to connect 24 hours a day. This allows more people to join us in our efforts to improve the lives of children and families," said Hill-Johnson.
On the ACEs Connection platform, Franciscan Health is leading community-specific pages for South Suburban Chicago, Lake County, LaPorte County, Jasper-Newton counties, Tippecanoe County, Montgomery County, South Marion County, Johnson County and Morgan County.
These pages allow people to connect with others in their community to share ideas, build partnerships and provide information on local efforts. All can be found by searching.
Hill-Johnson said, "It's not about Franciscan doing all of the work, because there are so many incredible organizations in Northwest Indiana who are already providing resources and interventions. This data dashboard gives everyone the opportunity to see the same data and to have conversations that bring groups together to come up with even better solutions."
Access the data, join the discussion
* To create a BroadStreet account, view data and generate reports, go online at broadstreet.io.
Franciscan Health is a leading nonprofit health-care provider and hospital company serving all parts of Northwest Indiana.
Be the first to know
Get local news delivered to your inbox!