It is estimated that between 15% and 45% of the population experiences back pain in any particular year. Back pain peaks between the ages of 3…
Get moving with these upcoming fitness events
Bone is made up of a combination of collagen, bone cells and calcium. The calcium in bones gives it hardness and strength. Despite its hardnes…
We'll do just about anything to battle the bulge.
If you're feeling the pressure of the holidays, it's time to slow down and relax. Though it sounds counterintuitive, stepping back from the hu…
FITNESS EVENTS: Get moving with these upcoming fitness events
Although back pain in young adults and teenagers is less common than back pain in adults, it can be equally bothersome to both the patients an…
Back pain is caused by many different conditions. Back pain can result from damage to the facet joints in the spine, fractures, nerve impingem…
Many Americans are not familiar with the term advance directives. Yet, almost all will be asked at the end of life whether they have one and a…
When parents are exhausted from the rigorous schedule of caring for a newborn, giving baby a spa experience may be the last thing on their min…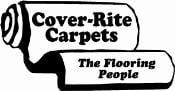 Cover-Rite Carpet & Design Center

Stevenson and Fairchild OMS
There has been a lot of news lately about the use of stem cells to treat and possibly cure various diseases, including heart disease, diabetes…
TBT (Throwback Thursdays)
Teenagers and young adults spend much of their social life electronically — on social media or via text — as opposed to face-to-face interactions.
There's no doubt shoes come in a slew of styles, shapes and colors.
Thanks to celebrity couples such as Ben Affleck and Jennifer Garner, co-parenting has entered the mainstream to describe how many parents work…