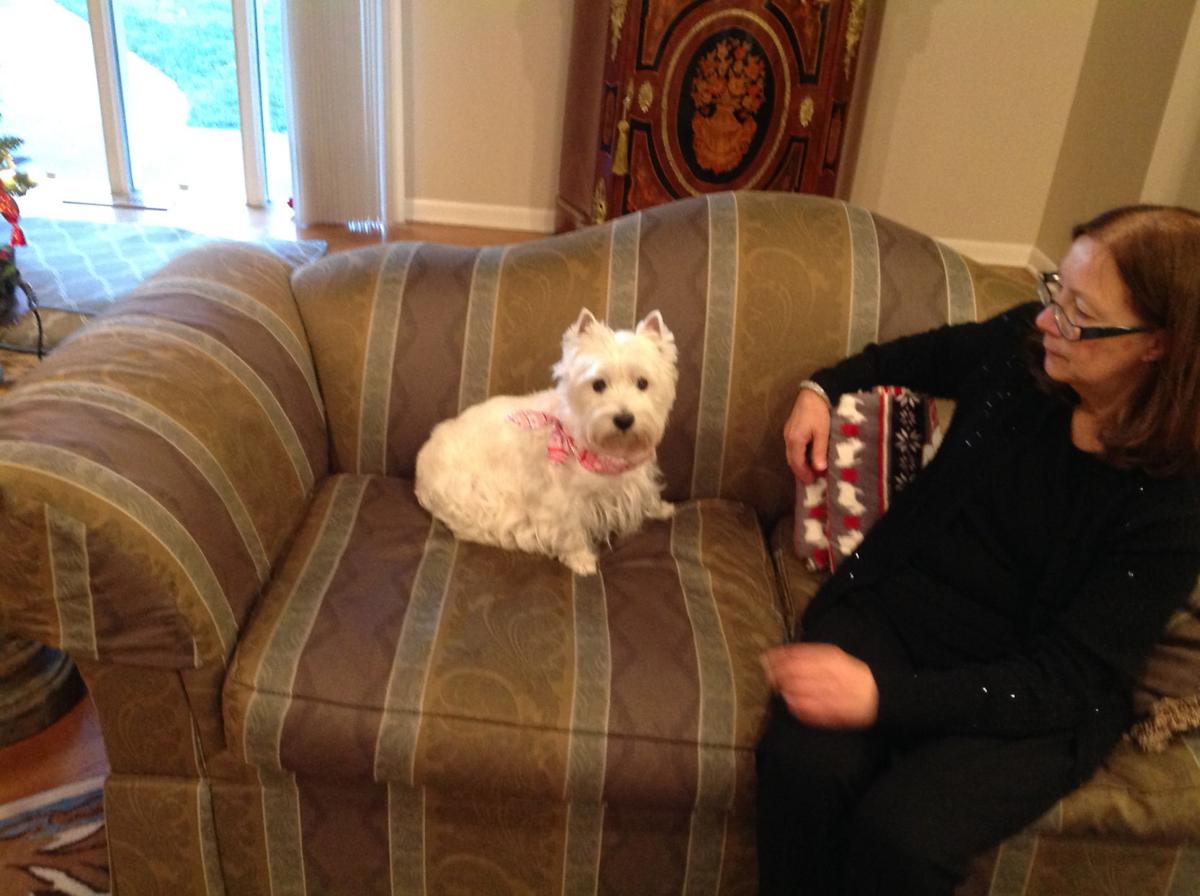 Milk, garlic, onions and sugar—they're all household staples commonly found in the kitchen. What many don't realize, however, is how dangerous—and potentially deadly—they can be to our four-legged friends.
One Munster resident, however, is working to make sure pet owners in Northwest Indiana know just how perilous these common foods and plants can be to cats and dogs.
After losing their beloved Westie, Milou, Tom and Elizabeth Grosser were devastated. Tom knew he wanted to memorialize Milou, who they considered much more than a pet. To them, she was family, and he wanted to do something meaningful that would help strengthen the bond between other pet owners and their four-legged loved ones.
Over the years, while visiting Milou's veterinarian, the Grossers enjoyed talking to others in the waiting room and found that many were unaware of not only the most common poisonous plants and foods, but the hundreds found right in their own homes.
"They loved them and would do anything for them, but were just blatantly ignorant of the things [their pets] can eat or ingest that would kill them or severely harm them," Tom Grosser says.
After Milou died, Tom attended a volunteer event and began working with the Independent Cat Society, a nonprofit no-kill cat shelter in Westville. It was through conversations with the group that he decided to further investigate plants and foods that are harmful to pets—and was astonished at the results.
Although many are aware of common harmful plants and foods like poinsettias, chocolate and grapes, there are in fact more than 700 toxic plants and dozens of foods and beverages.
"Mistletoe threw me, as did stems from sweet potatoes or any potato, or stems from tomato plants," Grosser says. "Tulips are very common household items, and the Easter cactus surprised me only because it's a cactus."
Other foods on the list: caffeine, chives, garlic, liver, mushrooms, nuts, onions, raw eggs and fish, rhubarb, salty foods and the artificial sweetener Xylitol, among others.
Despite the popularity in giving them to dogs, meat bones are a no-no because they may splinter and lodge within the intestine. If raw, bones may contain salmonella or E. coli, Grosser says. Even ham and bacon can cause pancreatitis, he says.
While cats are known for enjoying a bowl of milk, dairy products can cause diarrhea. "About 30 percent of cats are not lactose intolerant, but the majority are," Grosser says. Plants like daffodils, foxglove, hyacinth, lilies, oleander and chrysanthemums can be dangerous as well, he says.
According to the ASPCA Animal Poison Control Center, more than 100,000 pet poisonings are reported each year.
Grosser has been working with Dr. Kerri Ratsalis, a veterinarian at Ridge Animal Clinic in Lansing, to develop a comprehensive list of poisonous plants and foods so pets belonging to residents in the Region don't become a part of that statistic.
Grosser's goal is to distribute the list to veterinarian offices, animal shelters and rescue organizations throughout Northwest Indiana, which would then pass the lists on to patients and adopters.
"If someone reads this and because of it, one cat or one dog is saved, I will die a very happy person," Grosser says.
If a pet ingests a potentially harmful substance, the ASPCA Animal Poison Control Center operates a 24-hour, 365-day poison-related emergency number at 888.426.4435.
Be the first to know
Get local news delivered to your inbox!