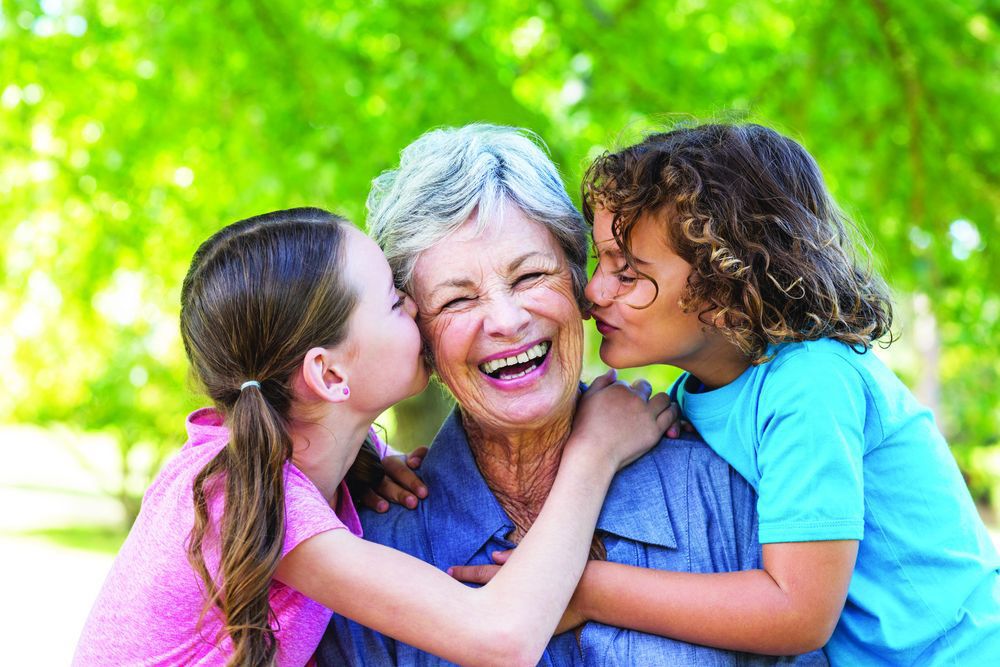 When you become a grandparent, you may realize it's been a very long time since you've changed diapers, prepared bottles, pushed a stroller or put a little one down for a nap. And there's no doubt that many products and gadgets for baby care did not even exist back then. If you feel like you need to brush up on your baby care skills, some of the area hospitals offer classes that will get you up to speed and feeling confident in caring for an infant.
At Community Hospital and its Outpatient Centre in St. John, a "Grandparent Class" is held every other month at alternating locations. The class has been ongoing for at least a decade and is free and open to the public with the class size ranging in number from one to 30. "Everyone is welcome, even if they are not a grandparent," says Mary Puntillo, a neonatal nurse clinician with Community Healthcare System who teaches the class along with two other nurses. "Sometimes another family member or friend will be taking care of the baby, so we welcome anyone who is interested in updating their knowledge in baby care."
"The class includes what to expect during labor, delivery and postpartum and how they can be of best support for the new family," says Puntillo. "We also cover updated evidenced-based information regarding infant care, like safe sleep practices, car seats, bathing, etc." The class also offers Friends and Family CPR training.
"We have to acknowledge everything that grandparents possess. They have a wealth of knowledge and experience when it comes to caring for our little ones. When we couple that experience with the evidence-based knowledge, the possibilities are endless," says Puntillo. "Grandparents can have a vital role in the grandchild's life."
Sara Rhoades, a prenatal care lead nurse with NorthShore Health Centers, says that a class offered every other month covers baby basics but is marketed toward anyone taking care of a newborn.
Rhoades says a class like this is important for grandparents "because a lot of things have changed since they've had babies of their own." Car seat safety and sleep safety are critical topics that grandparents may not be familiar with. "The positioning recommended now is for baby to sleep on their back and a lot of grandparents were probably used to putting baby on their belly," she says. "Babies are also starting solids a little later than they may be used to. They may have given solids earlier than we're recommending now."
Some hospitals may not have a class geared specifically for grandparents, but be sure to browse available classes online or in the hospital's printed catalog. You may find some that will be helpful, such as CPR, baby care basics, babysitting classes or infant massage.