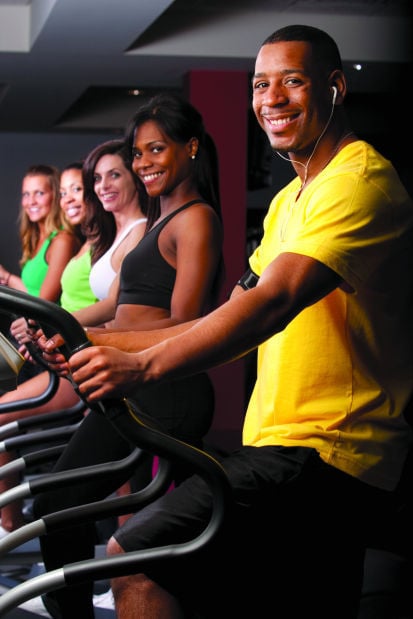 High cholesterol can lead to other problems, including an increased risk of cancer and Parkinson's disease, said Dr. Wail Asfour, an interventional cardiologist with Cardiology Associates of Northwest Indiana.
Your ideal cholesterol level varies based on how healthy you are overall. People with other heart problems should have lower cholesterol levels.
If you'd like to lower your cholesterol medication naturally, Dr. Asfour recommends things including quitting smoking, eating soluble fibres found in oatmeal, beans, fruits and vegetables, and eating less fat.
He also recommends losing weight and exercising at least 30 minutes a day, most days of the week.
"If lifestyle changes aren't enough to reach cholesterol targets, doctors may prescribe medications such as statins to help lower cholesterol levels," he said. "But drugs are not a replacement for making lifestyle changes. You still need to eat well and exercise." 
In the fight between LDL vs. HDL cholesterol, which type is winning within your body?
Cholesterol is transported through your bloodstream by carriers called lipoproteins, which are characterized in two ways: low-density lipoprotein (LDL) and high-density lipoprotein (HDL). These are what make up the total cholesterol count you receive from your doctor, as well as one-fifth of your triglyceride level.
Considered bad cholesterol because it contributes to plaque, LDL cholesterol can clog arteries and make them less flexible. This condition is known as atherosclerosis.
A heart attack or stroke can occur if a clot forms and blocks a narrowed artery. Another condition, peripheral artery disease, can develop when plaque buildup narrows an artery supplying blood to the legs.
HDL cholesterol helps remove LDL cholesterol from the arteries, carrying away the bad cholesterol from the arteries and back to the liver, where it is broken down and passed from the body.
The American Heart Association states that one-fourth to one-third of blood cholesterol is carried by HDL. A healthy level of HDL cholesterol may protect against heart attack and stroke, while low levels have been shown to increase the risk of heart disease.
Another type of fat, triglycerides work to store excess energy from your diet. High levels of triglycerides in the blood are associated with atherosclerosis, and many people with heart disease or diabetes also have high triglyceride levels.
Heightened triglycerides can be caused by obesity, physical inactivity, cigarette smoking, excess alcohol consumption and a diet very high in carbohydrates.
Additionally, underlying diseases or genetic disorders are sometimes the cause of high triglycerides. People with high triglycerides often have a high total cholesterol level, including a high LDL cholesterol level and low HDL cholesterol level.