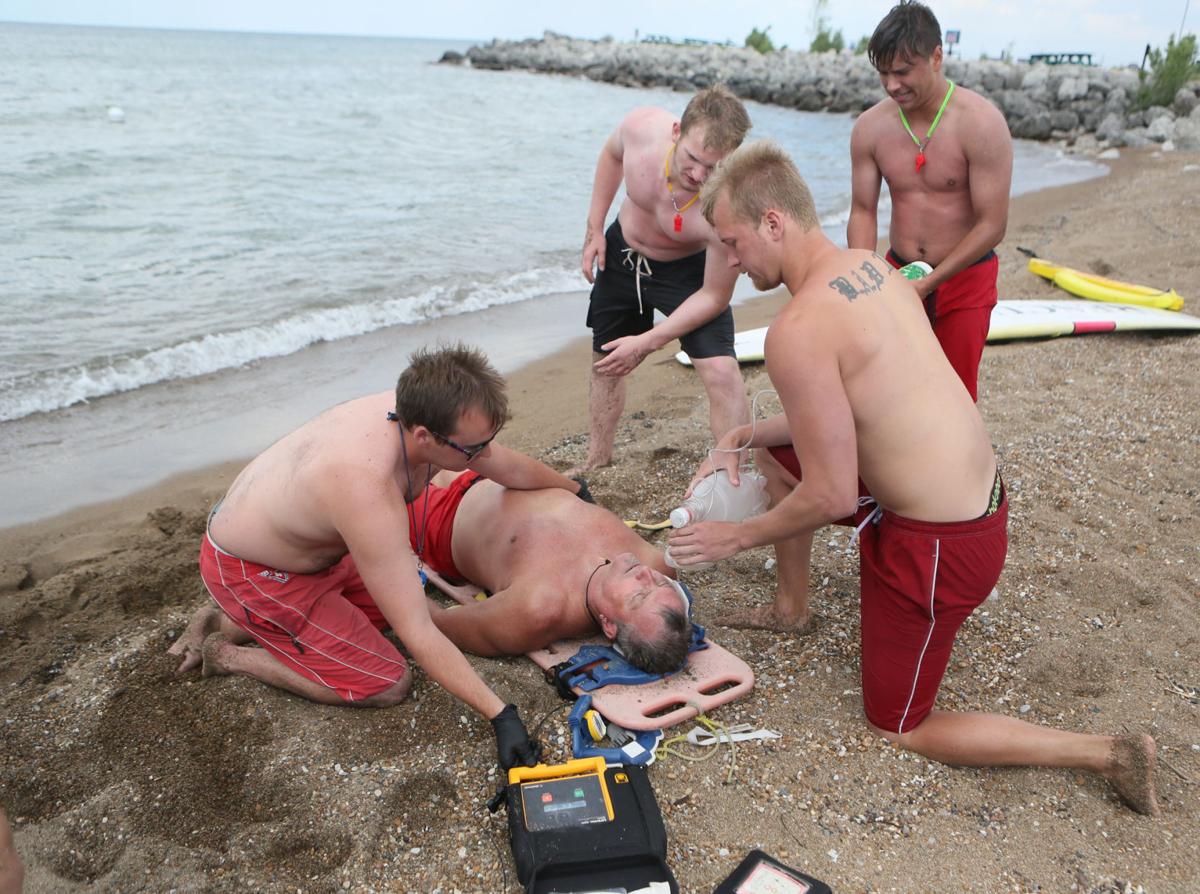 Every week in Northwest Indiana, it seems, we hear another story of a person drowning in Lake Michigan.
Since 2010, there have been 589 drownings on the Great Lakes, about half of them in Lake Michigan, and about half of those on the lake's south end.
And August is often the deadliest month of the year on the Great Lakes, as water temperatures are 75 to 80 degrees and many people are on summer vacation.
1. Check the conditions ahead of time. Go to the National Weather Service's Great Lakes Beach Hazards site for the swim risk at the beach you're planning to visit. "When in doubt, don't go out," Racklyeft said. "You're safe on the shore."
2. Always wear a life vest. That goes for whether you're swimming, kayaking or boating. "Having a life jacket in the boat somewhere, that doesn't help. If you're falling off your bike, you don't suddenly put on a helmet. If you're in a car accident, you don't suddenly put on your seatbelt," Racklyeft said. "Life jackets are cool. Drowning's not cool."
3. Flip, float and follow. If you're starting to drown, flip over onto your back and float. Keep your head above the water. Calm yourself. Conserve your energy. Follow the safest course to safety. Don't fight the current. Follow the current to assess which way it's flowing, and swim perpendicular to the flow. If you're too tired to swim, continue floating and signal for help.
4. If you're caught in a rip current, swim parallel to the shore. Rip currents are powerful channels of water flowing away from the shore. "Trying to swim out of it isn't going to help you, it's going to exhaust you," Benjamin said. "Surviving a water emergency is a marathon."
5. Don't panic. "Someone who's having a panic attack is typically hyperventilating," Benjamin said. "They're exhaling more than they're inhaling, deflating their lungs and buoyancy. In addition to that, they're becoming light-headed and lethargic, not thinking clearly, going into tunnel vision."
6. If you see someone struggling in the water, get them something that floats. That could include a life ring, cooler, football, soccer ball or boogie board. People who jump into the water to save a drowning victim often end up drowning themselves.
7. Stay away from rock walls, piers and other structures. Structural currents churn the water, creating a washing machine-like effect. Those currents are just as deadly in the Great Lakes as rip currents.