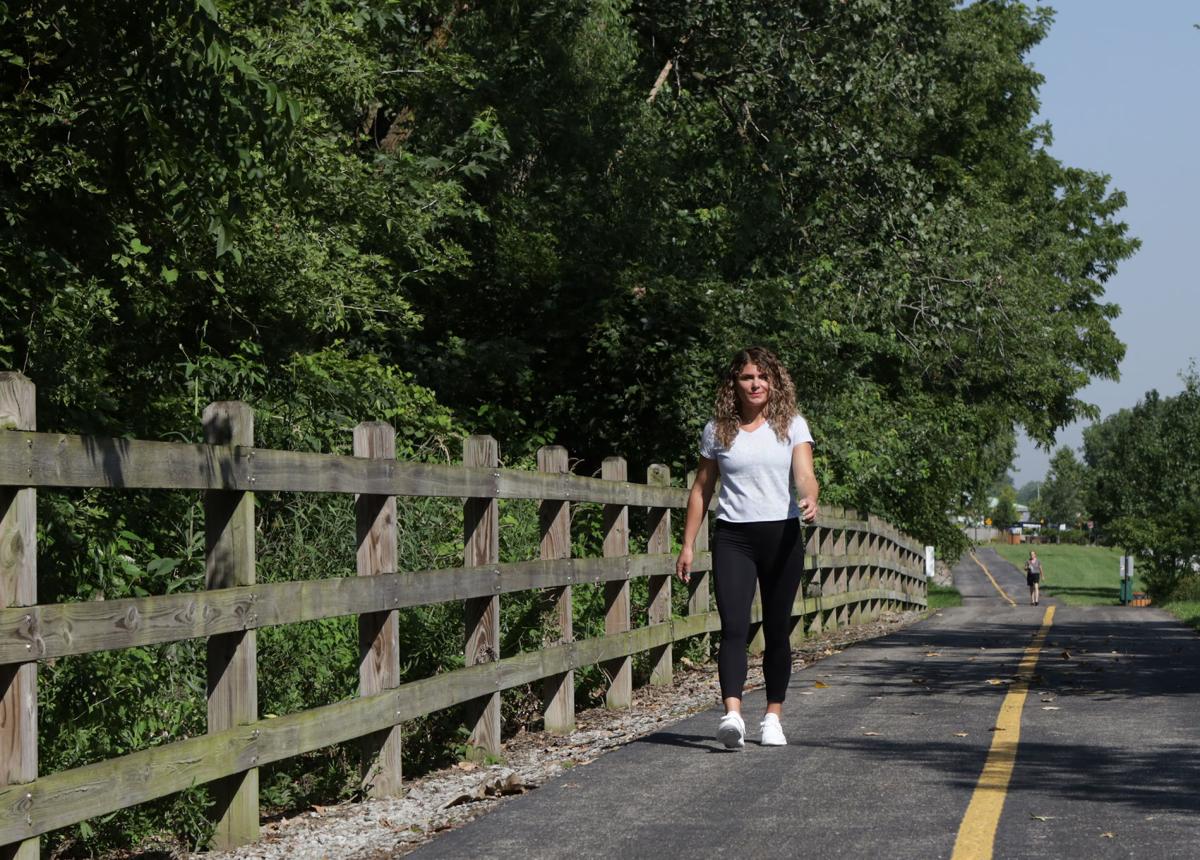 Intense workouts vs. walking
While walking is beneficial for a person's health, a new study shows that working out with more intensity can improve a person's fitness more than milder forms of exercise.
The study by the Boston University School of Medicine published in the European Heart Journal found that for those who want to increase their fitness levels or to slow their decline in fitness as they age, a moderate level of exercise can be three times more efficient than simply walking.
The Physical Activity Guidelines for Americans recommend 150 to 300 minutes per week for moderate intensity exercise, or 75 to 150 minutes per week of vigorous exercise. However, experts who conducted the study said they did not observe a threshold in which greater amounts of exercise did not correlate with higher levels of fitness.
Source: Boston University
Taking the night shift to heart
If you work the night shift, you may be at more risk of developing heart issues, according to new research.
A study of more than 283,000 individuals without atrial fibrillation (AFib) or heart disease found that those who frequently worked the night shift had a 12% greater AFib risk when compared to daytime workers. That risk increased to 18% if they worked the night shift for 10 or more years and 22% if they averaged three to eight night shifts a month.
The study, led by professors from Shanghai Ninth People's Hospital, Shanghai JiaoTong University School of Medicine and the Tulane University School of Public Health and Tropical Medicine, also showed that those who worked at night for 10 or more years experienced a 37% increased risk of coronary heart disease.
But the study found that those late-shift workers who exercised the recommended amounts of moderate or vigorous activity had a lower risk of AFib than those who were less active.
Source: European Heart Journal
Insufficient sleep boosts snacking
Researchers at Ohio State University have found that sleep duration can affect your dietary choices.
The study, which analyzed data from nearly 20,000 U.S. adults age 20-60, examined how much participants slept as well as what they ate and when. Researchers divided the participants into two groups: Those who got seven or more hours of sleep each night and those who did not.
They found that those who did not get enough sleep tended to snack more often, and the snacks typically were high in calories with little nutritional value.
Source: Journal of the Academy of Nutrition and Dietetics
If you like walnuts, you're in luck.
A new two-year study has found that eating walnuts daily may reduce a person's low-density lipoprotein (LDL), otherwise known as gad cholesterol.
Researchers at the Endocrinology and Nutrition Service of the Hospital Clínic of Barcelona said participants consumed about half a cup of walnuts each day and experienced lower levels of LDL cholesterol than they had at the beginning of the study. Participants also experienced a reduction in total cholesterol.
Walnuts are high in omega-3 fatty acids, which studies have shown may protect individuals against heart disease.
Source: American Heart Association journal Circulation
Less sugar, healthier heart
A new study shows that cutting 20% of sugar from packaged foods and 40% from drinks could prevent nearly 500,000 cardiovascular deaths.
The study also showed that by reducing sugar in foods and drinks bought at the store, nearly 2.5 million cardiovascular disease events including strokes and heart attacks could be prevented in the U.S. in the lifetime of the adult population.
Health care could see a significant savings in costs as well, according to the study. Researchers including from Tufts and Harvard Universities estimate that the U.S. could save $4.28 billion in net health care costs a decade after a sugar-reduction policy is put into place.
Source: American Heart Association journal Circulation