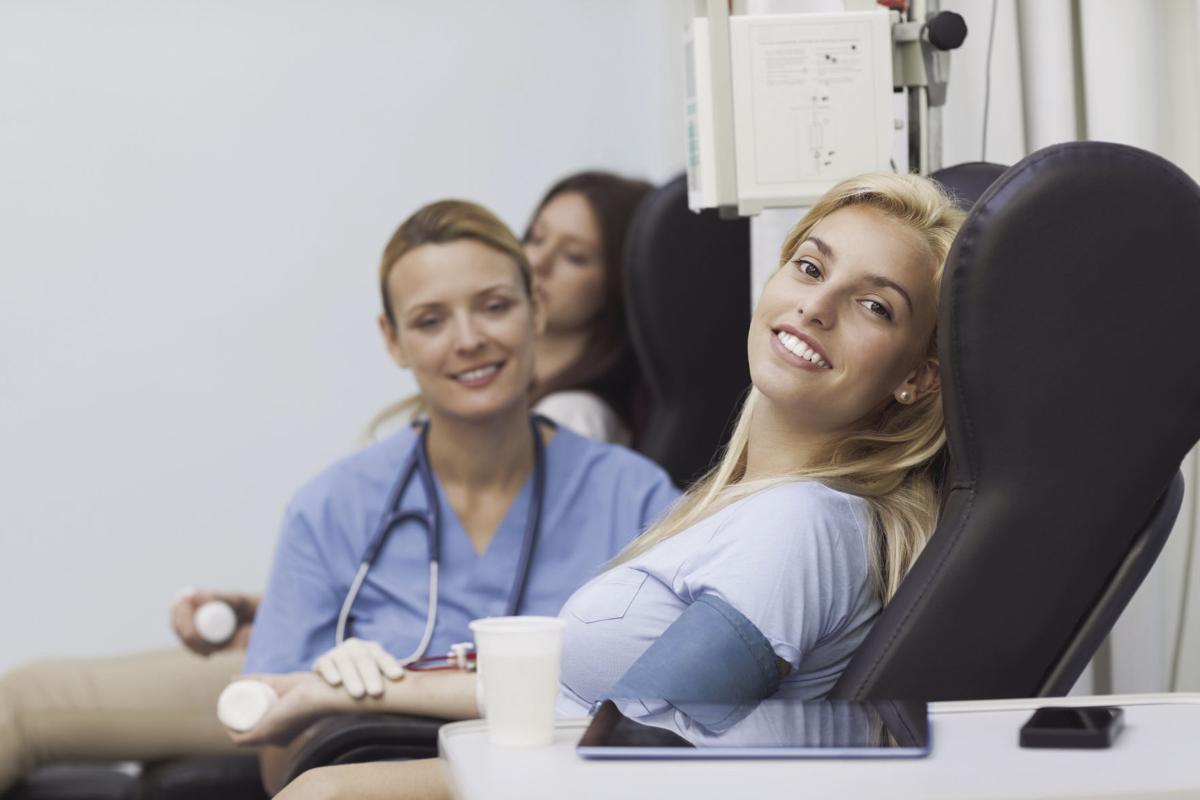 PORTAGE — While many blood drives take place at schools, churches or medical facilities, the annual Leave Your Mark American Red Cross blood drive on Saturday will take place at a unique location — a tattoo shop. 
Bluebird Tattoo, 6230 Central Ave., will host this blood drive for the third year to help the American Red Cross collect life-saving blood, as well as dispel myths about tattoos and giving blood. The drive runs from 9 a.m. to 1 p.m. 
"At one point there was a restriction that you had to wait a year after having a tattoo to give blood," said Drew Thomas, owner of Bluebird Tattoo. "That was changed five or six years ago, but there was still a common belief that you had to wait, and so the American Red Cross wanted to get that point out to the public."
He said the American Red Cross reached out to him three years ago to ask him to host a blood drive and he readily agreed. His shop is a state-regulated facility using sterile needles.
"As long as you get tattooed in a regulated studio, you're all good to donate at any time," Thomas said.
Trish Cochran, account manager for the American Red Cross, said the blood drive at Bluebird is a crucial way to tap into a segment of the population who may think they are not eligible to give.
"Hosting this blood drive is a wonderful way to help inform the community about the guidelines for blood donation in regard to tattoos," Cochran said. "Having a recent tattoo doesn't mean you can't leave your mark by giving blood."
The need for blood is substantial. According to the American Red Cross, every two seconds in the United States blood is needed to respond to patient emergencies, including accident and burn victims, heart surgery and organ transplant patients, and those receiving treatment for leukemia, cancer or sickle cell disease.
Thomas said that educating people about giving blood can help fulfill that need.
"The response has been really strong. We've had about 30 people sign up each time and we have 33 already signed up this year, but of course they take walk-ups, too," he said.