Julie Potiker's stress level was so high she began having symptoms of a brain tumor. After ruling the tumor out, her neurologist suggested an …
She walks confidently into work, smiling and greeting people. She's competent. She goes out to get coffee for a coworker and herself and chats…
After his wife died of cancer, Gus found himself alone in a big house.
It comes on gradually. If it's not addressed, it can lead down a seemingly endless rabbit hole of worsening exhaustion, disaffectedness, and e…
"I joined the classes because I thought they would be interesting, uplifting and fun," said Patricia Harle, of Hammond.
A Northwest Indiana hospital recently expanded its services for the treatment of opioid addiction.
A local substance abuse treatment provider has merged with a community health center in an effort to help more people in the Region overcome d…
People have long tended to marvel at the ability of high achievers to do a hundred things at once. But as technology has made it easier to sta…
Psychedelic drugs are starting to be used to treat mental health disorders in Northwest Indiana and the country as a whole — and researchers a…
LAPORTE — The crack of the bat. The gentle swaying of tree branches. The purpling of the sky. The cheering from the benches.
While most family disagreements eventually heal, some turn into lifelong rifts that are so painful, healing and repair seem impossible.
One of the most common health issues in the United States, depression is a mood disorder that can seriously affect how you feel, think and han…
VALPARAISO — Mariel Hemingway said she comes from "generations of suicide."
Oscar-nominated actress Mariel Hemingway, the granddaughter of writer Ernest Hemingway, will be the featured keynote speaker at the 2019 India…
"Negative thoughts are just a normal part of life," says Susan Hynek, outreach coordinator at Hartsfield Village, a Munster retirement communi…
You and your child are locked in a battle of wills, emotionally charged over an issue great or small. What's the best way to handle it?
It is said that having a pet provides many days of joy and happiness and at least one day of sorrow. The loss of a fur baby can be as difficul…
ST. JOHN — As I walked into the yoga studio, I saw a handful of people laying on padded yoga mats, under blankets, little pillows over their e…
MUNSTER — The mind and body are one, mental health experts said at a symposium here Wednesday. So the health care system should stop treating …
Helicopter parents. Many of us know one. There's a chance we may even be one.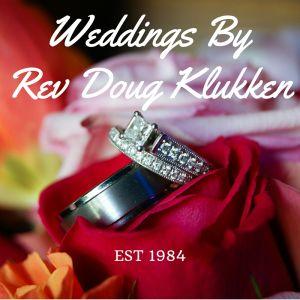 Weddings by Rev. Doug Klukken - NWI Wedding Officiant

Stevenson and Fairchild OMS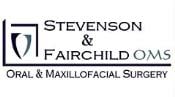 Stevenson and Fairchild OMS
Losing a loved one, whether after an illness or unexpectedly, is one of the most difficult life events. How one processes the emotions that co…
Men are expected to be strong, silent types. We see it in movies, novels and heritage.
The more we understand about mental illness — depression, anxiety, schizophrenia, bipolar disorder, and more — the better we can support ourse…
Fear of the dark isn't limited to childhood nightmares. The threat of memory darkness from Alzheimer's disease and dementia casts a shadow ove…
"It's very lonely when you don't have a family, and you have difficulty getting around," says 87-year-old Merrillville resident Delores Bartle…
Despite some short-term improvements in behavior, corporal punishment (i.e. spanking) causes children to become more aggressive and significan…
Fake news is more than a political catch phrase, according to two Region psychologists who say it's affecting people in ways they may not realize.