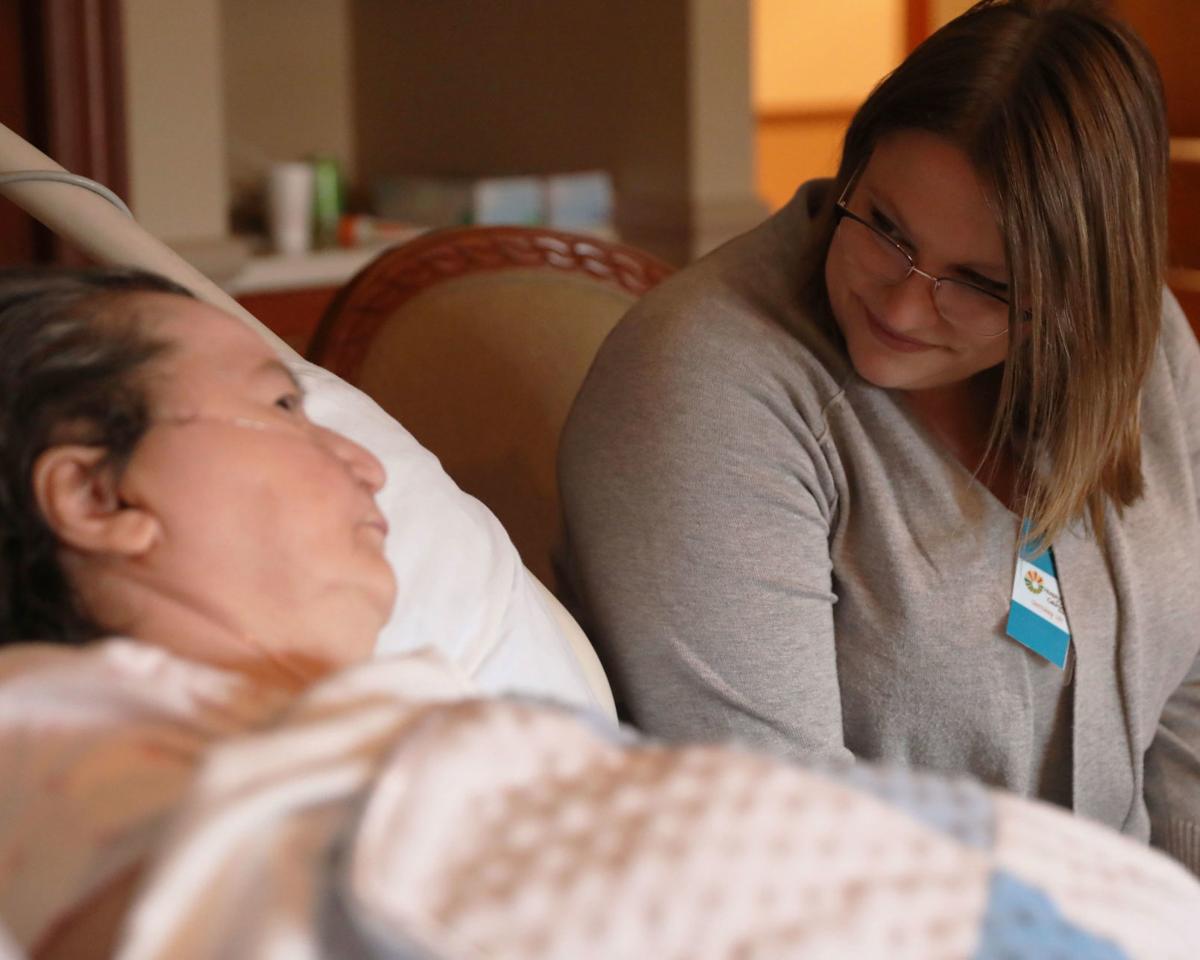 No matter your age, mourning the loss of a loved is never easy and there's no clear way to cope after someone close has passed away.
"Everybody grieves differently," said Sarah Ticich, bereavement facilitator and head of grief support groups at Hospice of the Calumet Area.
The grieving process can differ depending on whether this is the first significant loss for the bereaved or the person has lost a loved one before. And there's no set time limit for grief. 
Ticich said she has encountered people who have accepted a loss fairly quickly. Others, she said, haven't gone through the deceased's belongings a year after they passed away.
"It's an individual thing," Ticich said.
The National Institute on Aging indicates people will experience both good and tough times while grieving.
"You will know you are feeling better when there are more good days than bad," according to the organization.
Talking with family and friends can bring comfort and seeking spiritual advice can provide comfort after a loss.
The NIA indicates planning daily activities is helpful for many.
Volunteering, joining a group, taking a class, visiting a library, spending time with family and walking with friends are among those activities.
The death of a loved can make it difficult to handle tasks, hard to sleep and tough to concentrate, but taking care of yourself while mourning is essential.
The NIA suggests eating healthy food, getting sufficient sleep, exercising and staying current with visits to your physician.
It can be important to seek assistance, especially when the bereaved can't cope by themselves.
Hospice of the Calumet Area, for one, offers a variety of services for mourners, including support groups, short-term counseling, telephone support, educational materials, monthly mailings and referrals to community services.
Ticich said the grief assistance is available to anyone in need of help coping and not just families whose loved ones received hospice care there.
Ticich noted that many people who are apprehensive about going to support groups and having to talk in front of others, but that isn't an issue. 
"Nobody forces you to talk," Ticich said.
She often encourages those who are nervous about sharing to just "go and listen." That could lead to them becoming more comfortable with the group and eventually discussing their emotions.
Just hearing what others have to say about their situations can assist in the healing process.
"It helps to see you're not the only one going through this," Ticich said.
There are two sessions for the Hospice of the Calumet Area support group.
One meets from 1:30-3 p.m. Wednesdays at the Cancer Resource Centre, 926 Ridge Rd., Munster. The other is available from 6:30-8 p.m. Thursdays at Ridge United Methodist Church, 8607 Columbia Ave., Munster.
Franciscan Health Dyer, Hammond and Munster also offers free grief support groups for the community.
They meet from 7 to 8:30 p.m. Wednesdays. The spring session meets through April 15. A fall session is scheduled for Sept. 9-Nov. 11. The sessions draw on the book "Understanding Your Grief" by Alan Wolfelt, a Ph.D., grief counselor and founder of the Center for Loss & Life Transition. 
Call Chaplain Nicholas Perkins at 219-864-2055 to register and for meeting locations.