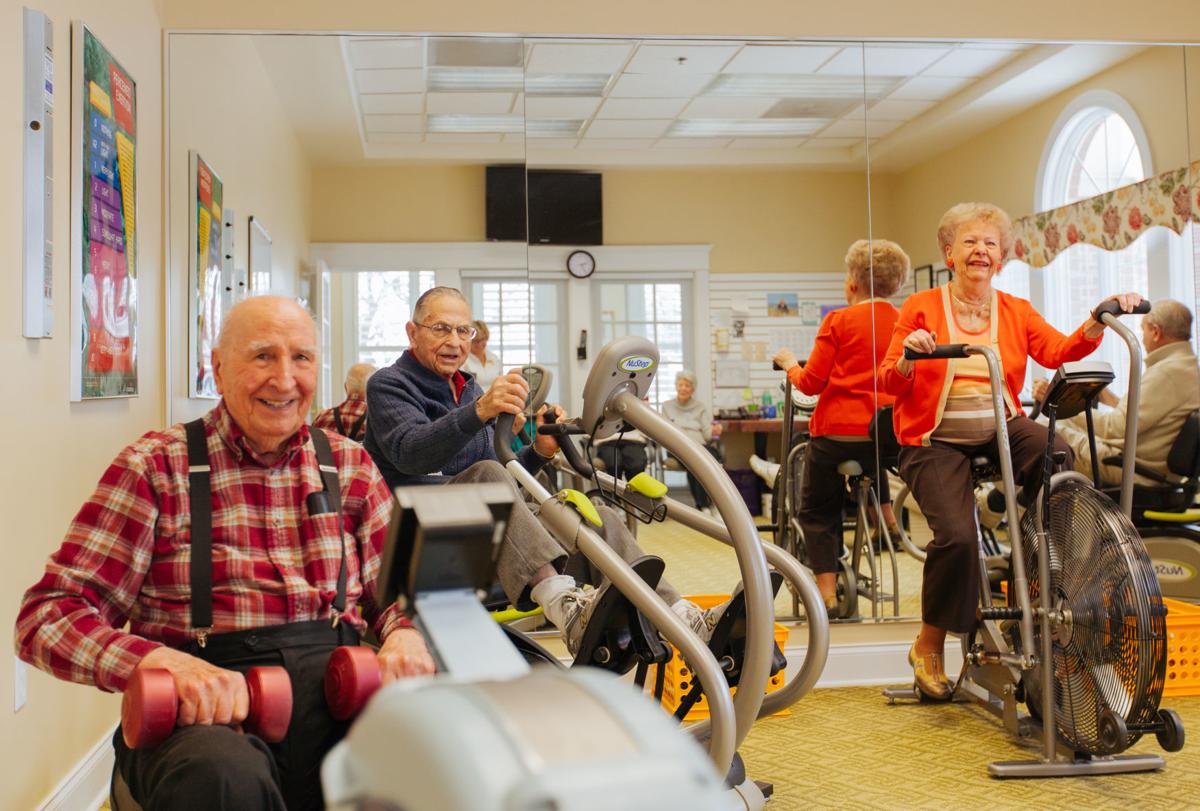 Fear of the dark isn't limited to childhood nightmares. The threat of memory darkness from Alzheimer's disease and dementia casts a shadow over those in their twilight years and their loved ones. But knowing the early signs of Alzheimer's and dementia helps people fight the diseases.
Brieonna Woods, director of the memory support unit at Hartsfield Village in Munster, outlines what you need to know:
Alzheimer's is a type of dementia
Alzheimer's is the most common type of dementia, an umbrella term describing a group of symptoms that impair memory and reasoning with a variety of contributing factors. Some types of dementia may be reversible if underlying, contributing factors are treated in time, such as that caused by low blood sugar, brain tumor, head injury, metabolic disorder, and alcohol abuse. This is one reason early detection, diagnosis, and treatment of dementia are important.
Alzheimer's can be genetic, and a family history increases the chances you'll get it. Alzheimer's causes progressive memory loss and cognitive impairment due to degeneration of the brain regardless of how much you study or whether you've filled your mind with literary masterpieces.
Normal aging vs. dementia
So-called "senior moments" in which someone middle age or older can't immediately recall details such as an acquaintance's name or takes slightly longer to solve new problems are normal parts of aging, which involves some cognitive slowdown. Mild word-finding difficulty as we age isn't a cause for alarm. But short-term memory problems in which one can't recall names and places learned five minutes ago and an inability to keep track of time should be assessed by a specialist. "A potential cause for concern would be when you've forgotten what you were going to put down on a calendar by the time you've grabbed it or why you grabbed the calendar in the first place," Woods says.
No one exercises perfect judgment, but major lapses are a primary symptom of dementia. Woods lists as red flags:
Leaving the stove on
Putting car keys in the fridge
Not recognizing what road signs mean while driving
In addition, major changes in behavior and personality also can point to dementia: think a mild-mannered person becoming easily agitated. "Behavior changes from dementia are due to slow changes in the brain in the second stage of dementia," Woods says.
Seek help, hold onto hope
A diagnosis of dementia doesn't foreclose on help and hope. If you suspect you or a loved one may have dementia, consult a neurologist. "If a neurologist diagnoses dementia, he or she will prescribe a treatment plan that should be started as soon as possible," Woods says. "The treatment plan may consist of medication to help with symptoms like agitation and slowing down short-term memory loss and the progression of cognitive impairment. Treatment also includes multiple lifestyle changes, including a low-fat, low-sugar diet emphasizing antioxidants like salmon and blueberries as well as supplements like 'brain food' omega-3 to help optimize cognitive function."
Daily activities are a key part of treating dementia. In Hartsfield's 24-bed Memory Support Residence, residents participate in activities including  puzzles, physical exercise, word-finding games and reading.
Dementia treatment includes emotional and spiritual support, through counseling for patients and their loved ones. A monthly support group at the Memory Support Residence "provides an outlet for people in the earlier stages of dementia to talk to other people going through what they're going through," Woods says.
She notes that advances are being made in dementia and Alzheimer's treatment and hopes to be around for the cure.