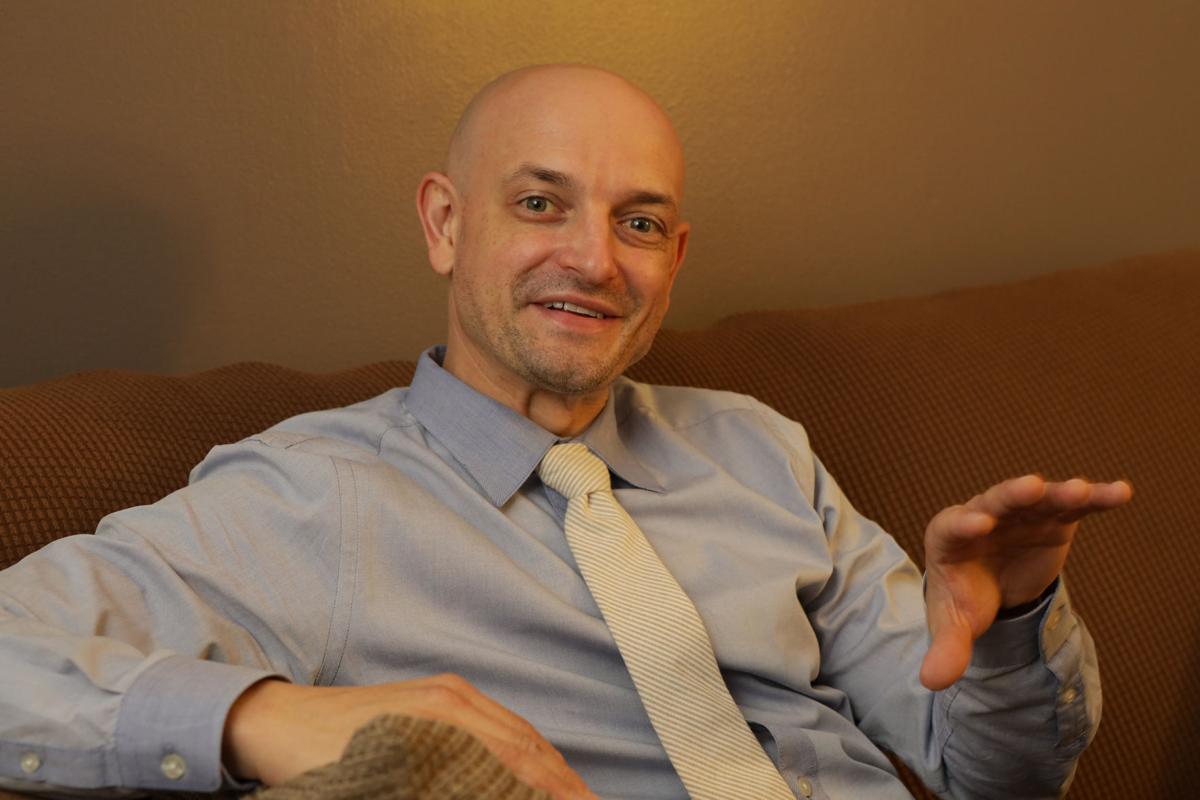 While the most immediate health effect of the ongoing COVID-19 crisis has been the physical manifestation of the virus and the quest to find effective treatment and prevention, another less obvious side effect has been taking a severe psychological toll on many people. Even if they've managed to steer clear of the contagion itself, they face the stress and confusion of trying to manage the constant flow of shifting information.
In general, keeping up with the latest guidance from health authorities during a pandemic is a sound idea. But given the many unknowns of COVID-19 (it's called the novel coronavirus for a reason) and how quickly it evolves, it's only natural that the information about it would change rapidly. In theory, that's a good thing — as scientists and researchers discover new details about a virus, it only makes sense that they work to keep the public up to date on the latest developments. In practice, however, 18 months of non-stop information about a global health threat – some of which  contradicts previous directives — might be too much for some people to bear.
"As we learn more about COVID-19, it's entirely possible that a better understanding may lead to information that's different from what was commonly believed a year ago," explains Dr. Tim McCurdy, director of child and family services for Porter-Starke Services in Valparaiso. "We haven't had the benefit of years and years of studying it under laboratory conditions, and good science takes time. If a trusted expert changes what they're saying, it's likely based on the availability of new data. A willingness to change one's mind isn't a sign of ignorance or hypocrisy, but of humility and a willingness to admit that one may have been mistaken. This has happened again and again throughout history, and we're fortunate enough to be living in a time when we can see that happen over months and years instead of generations, even if that pace can sometimes be confusing. But successfully getting through pandemics has always been accomplished by following the guidance of our public health professionals."
In addition to the spigot of sometimes daunting legitimate scientific information, many people are wrestling with rumors and misinformation picked up from friends, family members and social media, making it even harder to find one's bearings. McCurdy says, if possible, it's best to unplug from inexpert sources and situations.
"Give yourself permission to set firm but loving boundaries, whether it's gently changing the subject or clearly stating that while you appreciate how important it is to them, this isn't something you're going to talk about," he says. "And even if they're sharing accurate information, it can be stressful if you have people in your life who only talk about one anxiety-inducing topic. Let people know how much you value your connection to them, and that you'd find it a lot more helpful to talk about something else."
McCurdy says people with a natural tendency toward anxiety will likely experience the most difficulty dealing with the constant flow of information surrounding the pandemic — especially when it seemed to be on the way out. While it's understandable to feel anxious or overwhelmed by the prospect of a resurgence, he believes it's important for people to remind themselves that they've gotten through this before and can do it again. He recommends thinking about what you did to help yourself cope before and take advantage of those things as much as you can.
Most of all, when it comes to managing the anxiety brought on by the pandemic — or any other crisis — McCurdy believes exercise and mindfulness are the keys to maintaining an even keel.
He recommends taking some time out of the day to focus on the present moment, breathing deeply and paying attention to the sights, sounds and other sensations unfolding in the world. He also notes that exercise — even something as simple as an afternoon walk — can be vital to keeping thoughts and feelings in balance. And if you notice that heightened anxiety is making it harder to function, it's important to ask for help through social support networks or professional counseling.
"This is a challenging and confusing time," he says. "It's a sign of wisdom and strength to know when you need help and to seek it out."