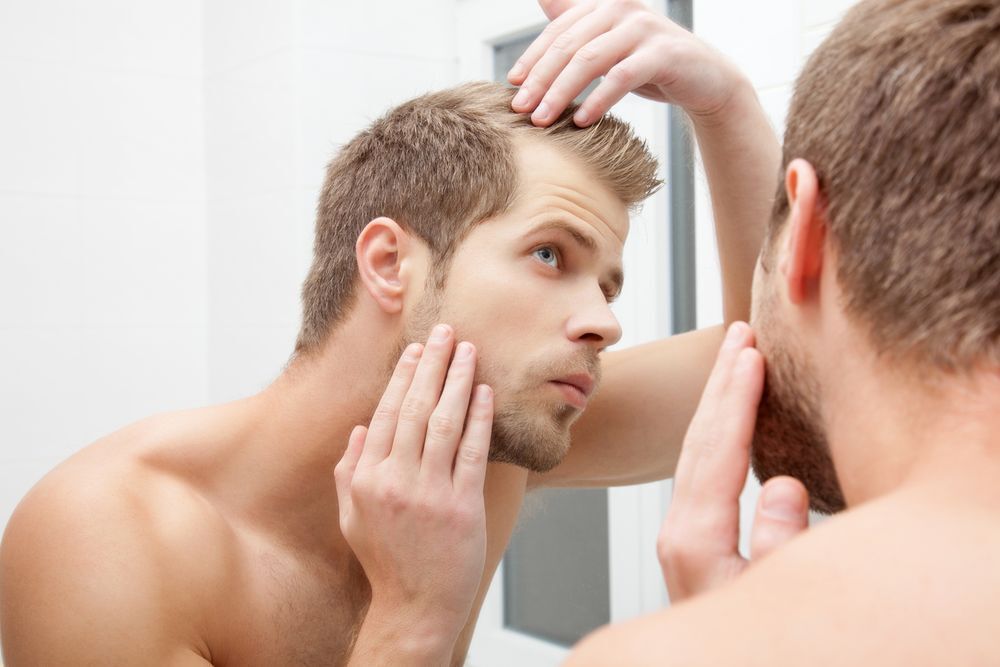 If you've noticed some more hair on your pillow after waking each morning, you're not alone.
Just like other parts of the body, a person's hair can show the effects of stress, and dermatologists say they've seen more patients than usual reporting hair loss during the COVID-19 pandemic.
"There is definitely an uptick of hair loss associated with having had COVID as well as the expected stress of dealing with the pandemic," said Dr. A. David Soleymani, founder of Dermio and Dermio Dermatology in Northwest Indiana and Chicago.
The most common form of temporary hair loss is called telogen effluvium, Soleymani said.
"It is normal to lose 100 to 150 hairs per day, so when there is an issue, most people notice more hair in their shower drain, hair on their pillow or hair falling into their food," he said.
Dr. Victoria Barbosa, an associate professor with the University of Chicago Section of Dermatology and director of the UChicago Medicine Hair Loss Program, said she has seen an increase in patients with hair loss during the pandemic as well for three reasons.
"First, the last year and a half has been extremely stressful for everyone," Barbosa said. "Worrying about staying safe, loss of loved ones and heightened social, financial and political concerns have just made life more difficult as we all adjust to our new normal."
She also said hair loss can be a side effect of contracting COVID.
"Illness is another significant trigger for telogen effluvium," she said. "Many people who contracted COVID-19 noticed that they had some hair loss two to four months later."
Eventually, the shedding usually stops without medical intervention, Barbosa said.
"The third reason that we have seen so much hair loss lately is that stress makes many other forms of hair loss worse," she said. "For example, people who have autoimmune forms of hair loss like alopecia areata or lichen planopilaris have noticed a flare in their condition due to the pandemic stress."
The good news is that there are many steps a person can take to care for their hair, Barbosa said.
"Eating a well-balanced diet with enough protein and rich in omega-3 fatty acids, vitamin D and zinc can be helpful," she said.
Individuals concerned about hair loss can check with their dermatologists about supplements that have had promising results in studies, such as Nutrafol and Viviscal, Soleymani said.
"For those that are iron-deficient, increasing iron intake can be very beneficial for some people," he said. "Biotin can help strengthen the hair and nails, but too much of it can lead to thyroid hormone abnormalities."
It is important to be gentle with hair grooming and styling as well, Barbosa said.
"Finding the right conditioner for your hair type, keeping use of heat and chemicals down, and being mindful of keeping hairstyles like ponytails, buns and braids from being too tight are all helpful," she said.