It was the end of July when I was asked by Girls on the Run of Northwest Indiana's program director, Jodi Aurand, if I would like to be the head coach for a new team hosted by Fleet Feet in Schererville. 
I didn't hesitate in saying yes.
I previously was an assistant coach for Girls on the Run — a national program that focuses on not only getting girls in grades three through eight prepared to run a 5K, but also helps empower them by teaching skills that help develop character, confidence and more — at Mokena Intermediate School in Mokena, Illinois, after first learning about the program through some colleagues at The Times. This past year I became a board member for Girls on the Run of Northwest Indiana, which led me to coaching at Fleet Feet Mondays and Wednesdays from the start of the season in September until race day in November.
I was joined by Erin Burchett, Stephanie Sandoval and Sherry Gouwens, who all stepped in as volunteers with me to help coach a team of 10 girls in grades three and four from around the Region.
Burchett's daughter, fourth-grader Angelina Angelica, was one of the participants in Girls on the Run, but that's not the only reason Burchett decided to volunteer.
"I decided to coach to help the girls and get myself active," she said.
Sandoval, on the other hand, was a community member who said she decided to volunteer as a coach to help share her love of running with the girls, but learned there was more to it than that. 
"I loved learning that Girls on the Run is about so much more than running, too."
Keep reading for FREE!
Enjoy more articles by signing up or logging in. No credit card required.
Gouwens was another community member with a passion for running who decided to volunteer.
Like Sandoval, I learned Girls on the Run is more than a couch-to-5K training program.
Each 90-minute practice is centered around a lesson that focuses on key things that girls can use throughout their lives — like the "Stop and Take a BrThRR" exercise where the girls learned to stop, take a few deep breaths and think before responding to a situation and then reviewing it. We would incorporate these lessons in the warm-up and actual workout when the girls would run for about a half hour, keeping track of lap goals during the actual workout with the goal of raising the girls' individual lap goals each week.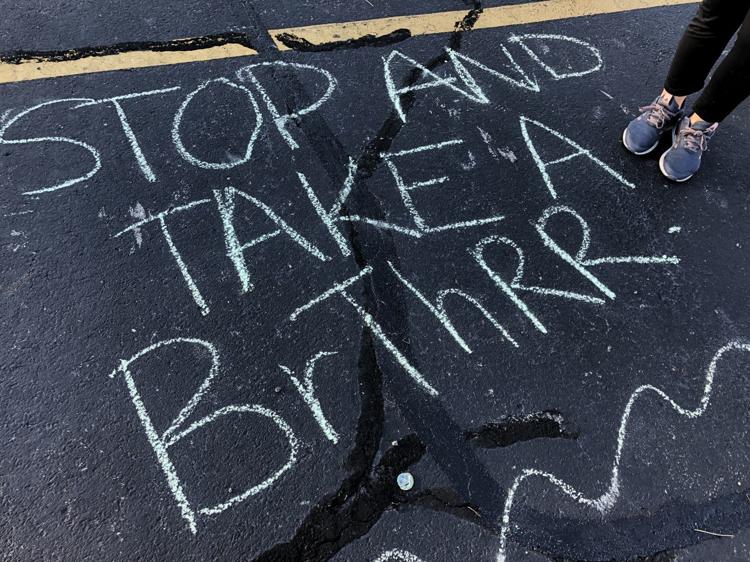 In addition to running and learning useful life skills, each team comes up with a community impact project they need to accomplish before the end of the season. My group decided they wanted to help the needy in the Region, ultimately gathering 167 pounds of donated items and $100 in monetary funds for the Food Bank of Northwest Indiana. 
As the season progressed, we started to amp up our mileage before completing a practice 5K Oct. 28 and the fun run at Wolf Lake in Hammond on Nov. 10 with several other teams in Northwest Indiana. I stressed to the girls that it didn't matter how long it took for them to complete the practice and race day 5K. What mattered was they would complete both runs in their own time and hopefully have a blast doing it. They practiced hard to get to the point they were at, and it was time to trust in themselves to keep moving forward.
That's exactly what they did. Following their own individual paces, each girl finished the practice 5K within an hour. They carried their excitement from completing the practice run through to race day Nov. 10. It came as no surprise when they all rocked the 5K along with their running buddies at Wolf Lake.
That's why I keep coming back to volunteer as a coach with Girls on the Run. It's the mix of running, empowering kids and giving back that makes the program worthwhile for me as a volunteer, and hopefully for the girls participating.