If you are one of those whose back has almost healed from all the snow shoveling you had to do in February, here are some helpful hints on how to make it through the next bad winter without back pain patches and aspirin.
The secret is to start preparing early — like now — to be ready for the next snowflake. Chris Rafacz, who holds a a doctorate in physical therapy for the Orthopedic and Balance Therapy Specialists, in Highland, said the most important thing is to get into a constant regime of stretching and strengthening exercises.
"Especially after an injury," Rafacz said. "Most people think you shouldn't do exercise after an injury, but you need to keep moving. Just do it in a pain-free range. If you don't, you will stiffen up more and it will be more painful to move. The sooner you break that cycle, the better off you will be."
The best way to reduce pain and swelling immediately is with ice. For the longer term, the most beneficial exercise differs by person, Rafacz said.
"We don't have one set of exercises for everybody. What will work for one, won't work for another. We tailor it for each person. The easy part is setting up a plan, and the hard part is sticking with it.
"Movement is extremely important, and, if you are doing exercise and it increases your pain, it could be because you are being too aggressive. So do other things around the house to build up your strength."
Rafacz said a good way to tell whether your exercise is having the proper effect on your core abdominal muscles is to put your hand on your stomach and cough. Your exercise should have the same effect on those muscles as the cough.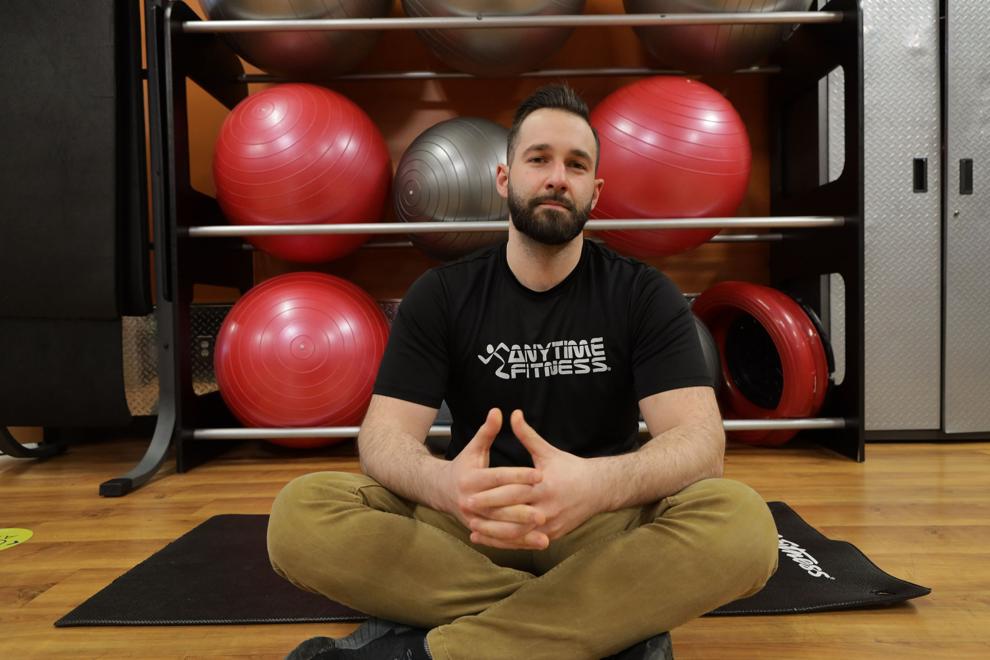 Frequently, back pain is caused by poor lifting mechanics, not bending the knees and forcing the back to do much or all of the work.
"This applies to all ages," Rafacz said. "Know your limits. You might not be able to do what you did 20 years ago, but that doesn't mean you should do nothing. Try some stuff at home, like icing and stretching, and, if that doesn't help, go in for a physical therapy evaluation and get a plan to address what they find.
"We tend to sit a lot each day, but we need to make sure to get up and move around at any opportunity we get. Keep moving no matter what."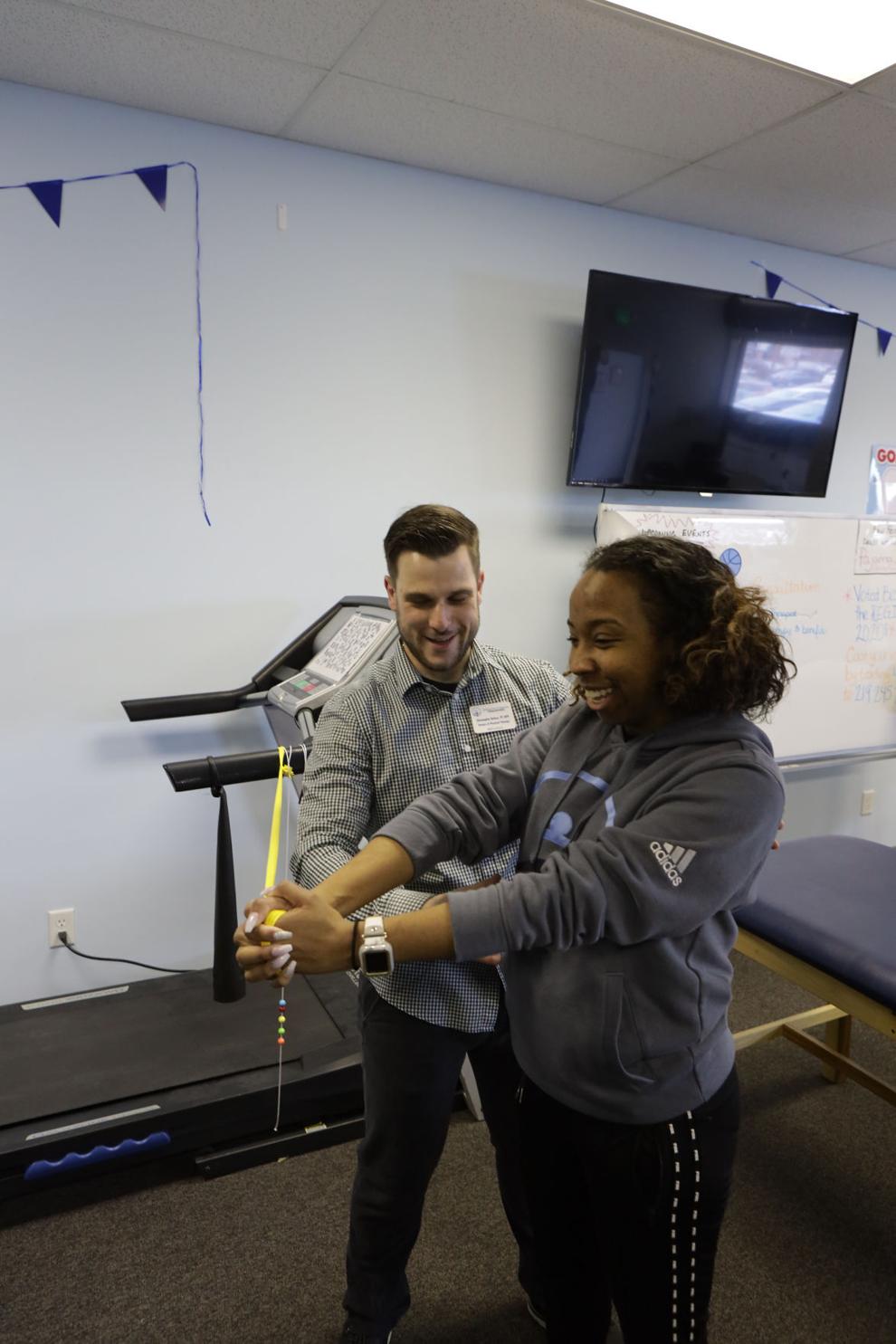 Eric White, regional coach for 12 Anytime Fitness locations in Indiana and Illinois, said: "When someone is working out and building muscle, they are creating micro tears in their muscles, which can result in lower back pain. These can last up to 72 hours after you work out.
"The surrounding tissue could be uncomfortable for a handful of days but shouldn't cause any worry," White said. "If lower back pain is common, it just means your lower back muscles are weak and need to be strengthened."
White said lower back stretches, weight lifting and other exercises can help. One stretching exercise to alleviate back pain involves lying on your back with you knees up and feet flat on the floor. Then place the right ankle at the base of your left thigh and, grasping the left thigh, pull it toward your chest until you feel it stretch. Hold that position for one to three minutes.
"If you spend several hours sitting at a desk, in your car or on the couch, your lower back muscles could be overstimulated or understretched (by exercise). Regular stretching before and after exercise may help relieve your lower back pain. If it is severe, over-the-counter anti-inflammatory drugs will do the trick."
Dr. Dwight Tyndall, a spine specialist in Munster. said weightlifting is a great exercise for improving back strength but warned "you should work with a trainer of somebody who knows how to do it."
"You want to start light and work your way up," Tyndall said. "If you are new to weightlifting, don't go for the heaviest weight. Try something less than the maximum you can lift. How fast you increase the weight depends on the frequency of your workouts, but just be sure to master each level before moving on.
"Stretching is good advice for anyone going to lift," Tyndall said. "You should do warm-up exercise with a treadmill and a bike, then move to toe touches and bends. Crunches and sit-ups are also good. Then do the weights.
"If you are injured, take time off until the pain is resolved, then start at a lighter weight than the one that caused the injury. Some exercises are good to have someone as a spotter to help if you get fatigued and can't finish, especially as you get to the heavier weights."