From skyscrapers to cars and washing machines, steel is vital to the modern world. From the shores of Lake Michigan to the Indiana Harbor Ship…
Special advertising feature.
Ivy Tech Chancellor Thomas G. Coley's vision for could not be any more certain or his mission more clear. Ivy Tech gives students the skills a…
2013 is shaping up to be a noteworthy year for banking as our economy recovers from the effects of the Great Recession. The outlook for the ec…
With a focus on boosting jobs and the quality of life, Northwest Indiana continues to make great strides toward our future. And the Northwest …
Electric industry veteran Jim L. Stanley will take the helm at NIPSCO as CEO on Oct. 1, becoming the fourth person to head up the Indiana util…
HOBART | Ivy Tech Corporate College will host a Disney Institute Aug. 1 at Avalon Manor, 3550 E. U.S. 30.
HOBART | Ivy Tech Corporate College will host a Disney Institute Aug. 1 at Avalon Manor, 3550 E. U.S. 30.
MERRILLVILLE | NIPSCO on Thursday announced expanded programs for homes and businesses that invest in energy-efficient equipment.
GARY | The Indiana University Northwest Center for Urban and Regional Excellence offers a free training session to assist local nonprofits wit…
HOBART | Ivy Tech Corporate College will host a Disney Institute at Avalon Manor, 3550 E. U.S. 30.
It's sometimes difficult to identify the true meaning of "professionalism." For this discussion let's use it as originally intended---a worker…
Looking over the roster of business leaders that are on our list this issue, I couldn't help but notice the mix of well-known and lesser-known…
GARY | NIPSCO CEO and Executive Vice President Jimmy Staton will speak at the Gary Chamber of Commerce's monthly lunch meeting at noon March 1…
NIPSCO has put the pedal to the floor in the last four years with the launch of several new customer programs – quickly going from zero to mor…
The financial crisis not only created uncertainty for many small business owners and entrepreneurs, but also misconceptions about the availabi…
By 2015, 60% of new jobs being created will require skills only held by 20% of the population, according to a report from the American Society…
U.S. Sen. Dick Lugar recalls returning home from the Navy to find the family manufacturing business going under and teaming up with his brothe…
Though reality sometimes seemed hard-edged during 2011, glimpses of the future are undeniably encouraging.
Innovation and adaptability are hallmarks of the Indiana University Northwest learning experience. They also describe our approach to growth a…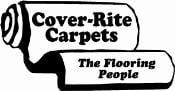 Cover-Rite Carpet & Design Center

Midwest Express Clinic / Crown Point
NiSource Inc. posted a $39.5 million profit in the second quarter as its gas distribution, gas transportation, and storage and electric segmen…
A growing economy, low labor costs, a stable political environment and investor-friendly policies are just some of the reasons India is callin…
The parent of Munster-based Peoples Bank has received recognition for the sixth year in a row as one of the nation's top community banks.
Construction in Northwest Indiana is rebounding from the lows of two years ago, but the recovery is still uneven with some sectors strong and …
People flocked to public colleges because of the recession, but state budget cuts are threatening the quality of education they provide.
A broad array of price increases is challenging restaurants just as they are hoping the fledgling economic rebound will bring in more customers.
Many small retailers are basically on hold through the summer months, anxiously awaiting the school year and holiday pickup that will make or …