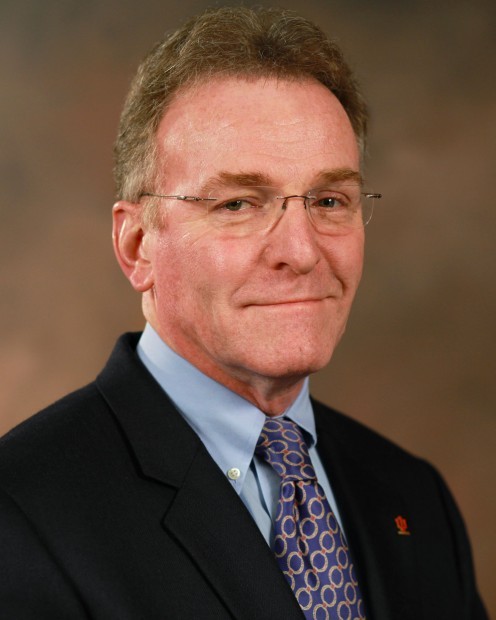 Innovation and adaptability are hallmarks of the Indiana University Northwest learning experience. They also describe our approach to growth and facilities management, curriculum delivery, and student recruitment and retention, all of which relate directly to our students' academic success.
I am proud to share just a few examples of how the creativity and innovation of my IU Northwest colleagues make our students' academic objectives more accessible and achievable for them.
Economic growth is a chief concern for Northwest Indiana and a key quality of life indicator for the region. The Small Business Institute, part of our AACSB–accredited School of Business and Economics, contributes to economic development by connecting teams of student consultants and their faculty advisor with company clients who need customized solutions for meeting business objectives. Our faculty also incorporate business outreach into classroom curriculum, creating additional collaborative opportunities between students and local employers.
Health care is a significant industry and employment sector for Northwest Indiana. IU Northwest, through our College of Health and Human Services and our close partnership with the IU School of Medicine–Northwest, continues to lead the region in interdisciplinary health care education.
While the School of Medicine distinguishes itself through such programs as the internationally–renowned Human Cadaver Prosection Program, its presence on our campus also makes possible synergies and collaborative programming that create joint learning experiences for future physicians, nurses, allied health professionals and social workers. This learning model prepares our students to work productively in the health care teams the industry demands but few academic programs are equipped to deliver.
High–quality, innovative and relevant curriculum is characteristic of our academic programs, and the university is working to identify flexible learning formats for students whose life circumstances and responsibilities may make classroom–based learning less accessible. IU Northwest offers more than 50 online courses in such disciplines as nursing, computer science, business administration and management, and mathematics, and we are planning for significant increases in our online offerings in coming semesters.
Programmatic innovations such as the popular Weekend MBA for Professionals will continue to play a significant role in our efforts to extend IU degree opportunities to working professionals and other adult learners. Transfer students, including individuals who may have begun working toward their degrees some time ago, comprise 30 percent of our student body and will find both a welcome and a pathway to earning a bachelor's degree at IU Northwest.
Our participation in the Portage University Center project underscores our commitment to expanding our presence in Porter County while maximizing student access to a first–rate IU education. The University Center project also demonstrates the collective commitment of the region's higher education community to work together in support of student access and achievement.
The 2010 opening of our Arts on Grant location, just one mile from campus in the Village Shopping Center, further demonstrates IU Northwest's commitment to the Gary community. This facility addresses our need for modern studios and performance spaces to replace those in Tamarack Hall and accommodates our record number of students (6,035 in Fall Semester 2011), with additional parking capacity that is served by our convenient RedHawk Shuttle service. The increased flow of students to the Grant Street shopping district also supports our local businesses.
While Arts on Grant temporarily addresses our academic needs, our continuing growth and commitment to community–based engagement require us to plan for a new, more permanent solution. Indiana University, ever–mindful of innovative opportunities for greater efficiency through collaboration, has joined with Ivy Tech Community College to propose a shared building at the northeast corner of Broadway and 35th Avenue, to serve IU Northwest and Ivy Tech–Northwest Gary students. This partnership building is an economical approach to serving our growing student populations and, literally, a concrete investment in the much–discussed "educational corridor" between our two campuses.
IU Northwest has been located at our Gary campus for 52 years, and the university's commitment to serving the citizens of this community remains central to our mission. We will continue to engage Northwest Indiana's students, educators and communities in meaningful ways that support their educational objectives and impact the region's quality of life.