In the gaming industry, the house always wins. Except, apparently, in 2020, when everybody lost.
An unprecedented three-month, state-mandated shutdown of Indiana's casinos to minimize the potential spread of COVID-19 led to record job losses this year, along with millions of dollars in lost casino revenue and state and local tax collections.
The full impact of the March 16-June 15 statewide casino closure — the first time since 1995 no casinos were operating in Indiana — will take years to calculate, evaluate and understand, both within the industry and for the outside entities that rely on gaming receipts.
Still today, casinos in Northwest Indiana and across the Hoosier State are operating at reduced capacity, with limited slot machine availability, table game seating caps, shuttered poker rooms, reduced restaurant hours, and no events or promotions likely to attract a large crowd.
The Indiana Gaming Commission also is requiring all casino patrons and employees to undergo a body temperature check and health screening questionnaire prior to entering, and to wear a mask, or another face covering, at all times while in a casino, unless eating or drinking at least six feet away from other individuals.
Surging COVID-19 case counts in October and November all but ensure those restrictions will be in place in Indiana casinos well into 2021, even if a hoped-for coronavirus vaccine wins preliminary federal approval by the end of the year.
Notably, the limitations have not significantly impacted wagers in the months after reopening.
In September, the statewide casino "win," or revenue after paying winning bets, was $170 million, down just $8 million compared to September 2019 when none of the present operating restrictions were in effect.
Indiana's sports wagering handle also topped $200 million for the first time in September as all the major professional sports leagues began play or resumed their COVID-19 interrupted seasons.
While that's certainly a hopeful sign the industry may rebound higher when the COVID-19 pandemic is over, there's likely no getting back the approximately $575 million casino win and $184 million in state and local tax revenue lost during the shutdown.
Gov. Eric Holcomb said despite the tax revenue losses, he's confident Indiana can manage its way through the crisis by cutting unnecessary spending and prudently deploying its $2 billion budget reserve.
"As our state works to slow the spread of coronavirus, I'm grateful for the years of exceptional stewardship that has allowed Indiana to be financially prepared to face this storm," Holcomb said.
"We will remain dedicated to ensuring Hoosiers receive services without interruption while maintaining Indiana's trademark fiscal responsibility as we adjust to this new normal."
On the other hand, local government leaders in Northwest Indiana, who have a smaller financial cushion than the state, took immediate action to halt infrastructure projects and other municipal spending funded by casino receipts.
"I pray on bended knee that the industry will come back," said East Chicago Mayor Anthony Copeland in April, one month into the shutdown.
"But I'm far from foolish. I know that if they cranked up tomorrow, it still would take months and months before people that have been affected across the nation who go to these properties will have disposable income. So this is going to be more than a minute, and I realize that."
More uncertainty
The stable ownership that's helped the Horseshoe Casino in Hammond become and remain Indiana's most popular gaming destination is about to get a major shake-up, during perhaps the most challenging time in the history of the global gaming industry due to COVID-19.
In July, the CEO of Eldorado Resorts Inc. confirmed it will enter into an agreement to sell the Horseshoe to a new operator by the end of the year as part of its acquisition of Horseshoe parent company Caesars Entertainment Corp.
That means the Horseshoe currently is part of the nation's largest casino operator, with some 50 casinos spread across 16 states, following the $17.3 billion Eldorado-Caesars merger.
But, as a condition of its consent for the purchase, the Indiana Gaming Commission required the new company — Caesars Entertainment Inc. — to begin the process of selling three of its five Hoosier properties by Dec. 31 to prevent "undue economic concentration" in Indiana's gaming industry.
Eldorado CEO Thomas Reeg told members of the Indiana Horse Racing Commission that if they approved Eldorado's acquisition of Caesars' suburban Indianapolis horse track casinos, Harrah's Hoosier Park and Indiana Grand, it will sell the Hammond Horseshoe, Caesars Southern Indiana casino in Elizabeth and Tropicana Casino in Evansville to fulfill the Gaming Commission's divestiture mandate.
"New" Caesars announced in October it sold the Tropicana for $480 million to Gaming and Leisure Properties and Twin River Worldwide Holdings, now known as Bally's.
The fates of the Hammond Horseshoe and Caesars Southern still were unknown as of mid-November.
It also remains to be seen what the ownership change will mean for the nearly 2,000 pre-pandemic Horseshoe employees, and what effect no longer being part of Caesars' "Total Rewards" loyalty program once Eldorado divests the property will have on patronage at the Horseshoe.
The Horseshoe Casino opened on Lake Michigan in 1996 as the Empress Casino. It was acquired in 1999 by Jack Binion's Horseshoe company, the casino was rebranded as the Horseshoe in 2001, and sold in 2004 to Harrah's Entertainment, later known as Caesars.
The current half-billion dollar casino boat and attached top-of-the-line amenities, including multiple restaurants, bars and The Venue performance space, were built between 2006 and 2008.
Reeg acknowledged the Horseshoe property "frankly, is in fantastic shape," after "Caesars spent a whole lot of money there to build the mother of all boats."
At the same time, Northwest Indiana's casino market is considerably unsettled following a three-month shutdown due to the coronavirus pandemic, the forthcoming relocation of Gary's Majestic Star casinos from Lake Michigan to a land-based site in the Steel City, and new casinos authorized by Illinois lawmakers for to-be-determined sites in Chicago and south suburban Cook County.
Reeg initially requested 18 months for Eldorado to divest the Horseshoe due to those market conditions.
His request was rejected by the Gaming Commission.
Hammond Mayor Thomas McDermott Jr. said he's not especially concerned about the Horseshoe sale since the city's contractual agreements with the casino will continue applying to any future owner.
"I can tell you this, that boat is the revenue generator for Caesars for a riverboat. Outside of Vegas, it's one of the top in the country," McDermott said. "So whoever buys it they're getting a great asset, in a city that works very closely with them."
A new era
Back in January, when COVID-19 barely was known outside of China, the dice started rolling on one of the biggest business wagers in Gary history when ground was broken for the $300 million Hard Rock Casino Northern Indiana.
Under a huge white tent at the center of a recently cleared 30-acre site, adjacent to the Borman Expressway at Burr Street, casino company leaders, state and local dignitaries, and three members of the world-famous Jackson 5 music group used shovels, complete with guitar-style handles, to ceremonially dig into a new era for gaming in Northwest Indiana.
"We are ready to rock the Region!" proclaimed Jahnae Erpenbach, then-executive vice president for Spectacle Entertainment. "As a Hard Rock destination, we are going to deliver unparalleled fun, excitement and incredible entertainment value."
Spectacle Entertainment is majority owner of what will be the first land-based casino in Indiana to be built away from a docked casino boat. Hard Rock International will operate the new Gary casino after it replaces Spectacle's Majestic Star on Lake Michigan.
Completion of the 200,000-square-foot complex was optimistically projected for Dec. 31, 2020. But COVID-19 and other issues have pushed the grand opening to Spring 2021.
Once open, the Hard Rock Casino is slated to offer 1,650 slot machines and 80 table games; a sportsbook and bar; six restaurants, including a Hard Rock Cafe; a Rock Shop retail store and a 2,000-seat Hard Rock Live venue for concerts and other entertainment.
A Hard Rock Hotel featuring 200 to 300 rooms is planned to be added to the property a couple years after the casino opens, along with an attached, multi-level parking garage to replace some of the surface parking lots the casino will have at the beginning.
Jon Lucas, chief operating officer for Hard Rock International — a business enterprise owned by the 4,100 members of the Seminole Tribe of Florida — said he's looking forward to returning to Gary to celebrate the opening of what will be the 14th Hard Rock Casino in North America.
He promised the new casino will be "a first-class facility" with significant "wow factor."
"We're not about just building a box with slots and tables in it. We're about creating an entertainment venue," Lucas said.
"You will find that our food and beverage and restaurants, along with our entertainment, is what really helps to sell the brand and helps to create the excitement in our facility. And we will deliver that here in Northwest Indiana for sure."
Gary Mayor Jerome Prince, on his ninth day in office, said the $300 million investment in his city made him feel it was "Christmas all over again."
"This is probably one of the best things that a new mayor could ask for," Prince said. "For me, this means no longer are we a community on the southern tip on Lake Michigan that's thought of as barren land. It means that no longer are we managing decline.
"We believe this is going to be the impetus for other businesses to take a different look at Gary. We believe that this will spur the type of development that's so sorely needed in this city."
Sara Tait, executive director of the Indiana Gaming Commission, said that's exactly the impact Indiana's gaming statutes expect from the state's 13 commercial casinos.
"Jobs, economic development, community investment are all the pillars of the Riverboat Gaming Act, and you are seeing that in action here today," Tait said.
Hard Rock estimates the project will create up to 1,000 temporary construction jobs and require 400 to 500 new permanent employees on top of the 950 Majestic Star workers, who are guaranteed jobs at the new casino. •
Gallery: Gary's Hard Rock Casino groundbreaking
Gallery: Gary's Hard Rock Casino groundbreaking
Groundbreaking at new Hard Rock Casino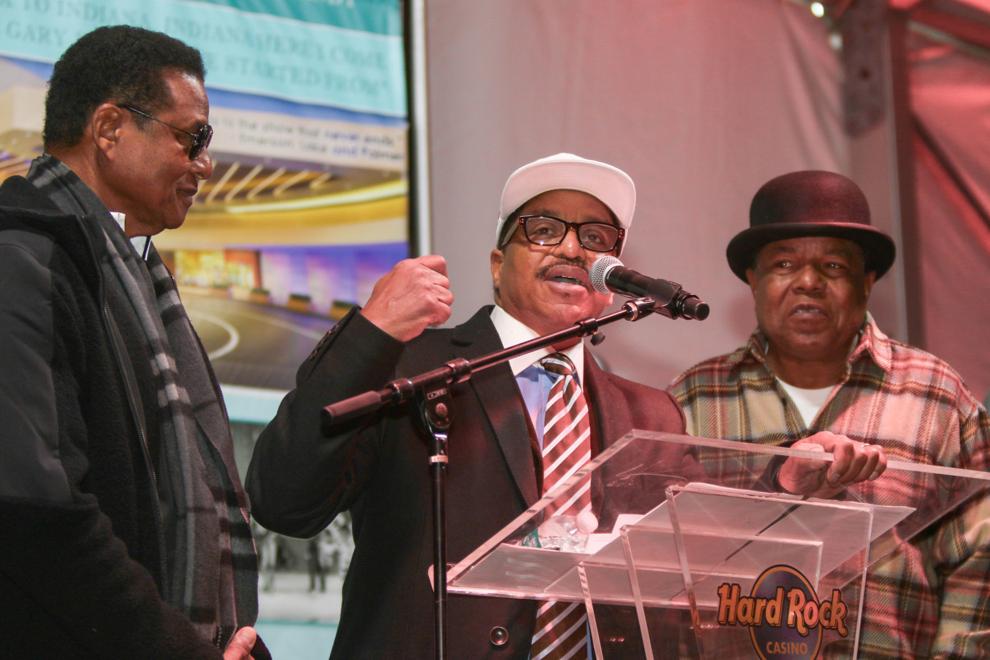 Groundbreaking at new Hard Rock Casino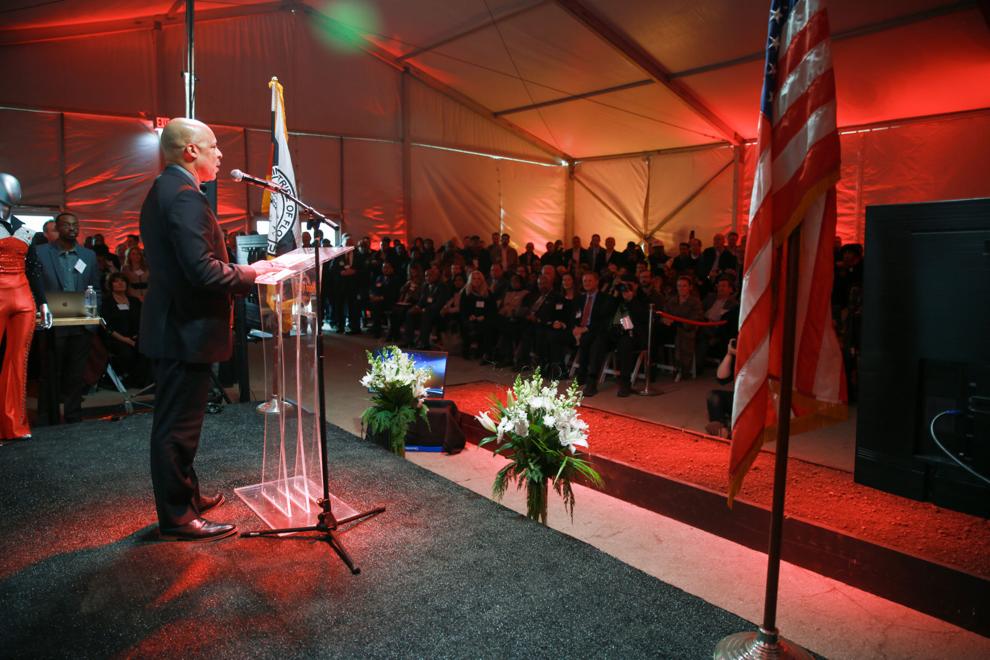 Gary leaders set sights high with 20-year vision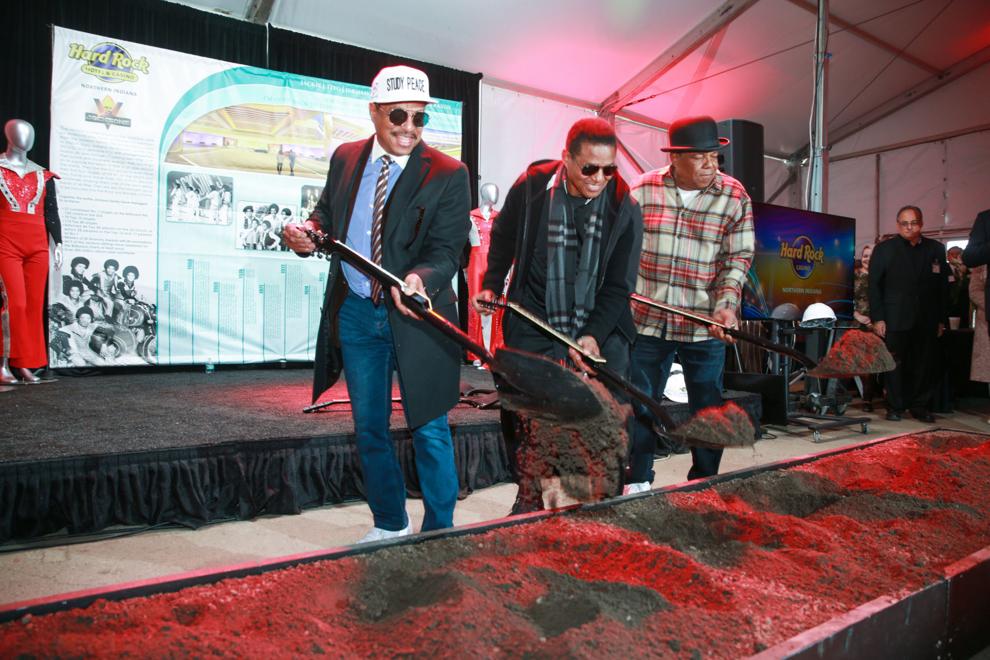 Groundbreaking at new Hard Rock Casino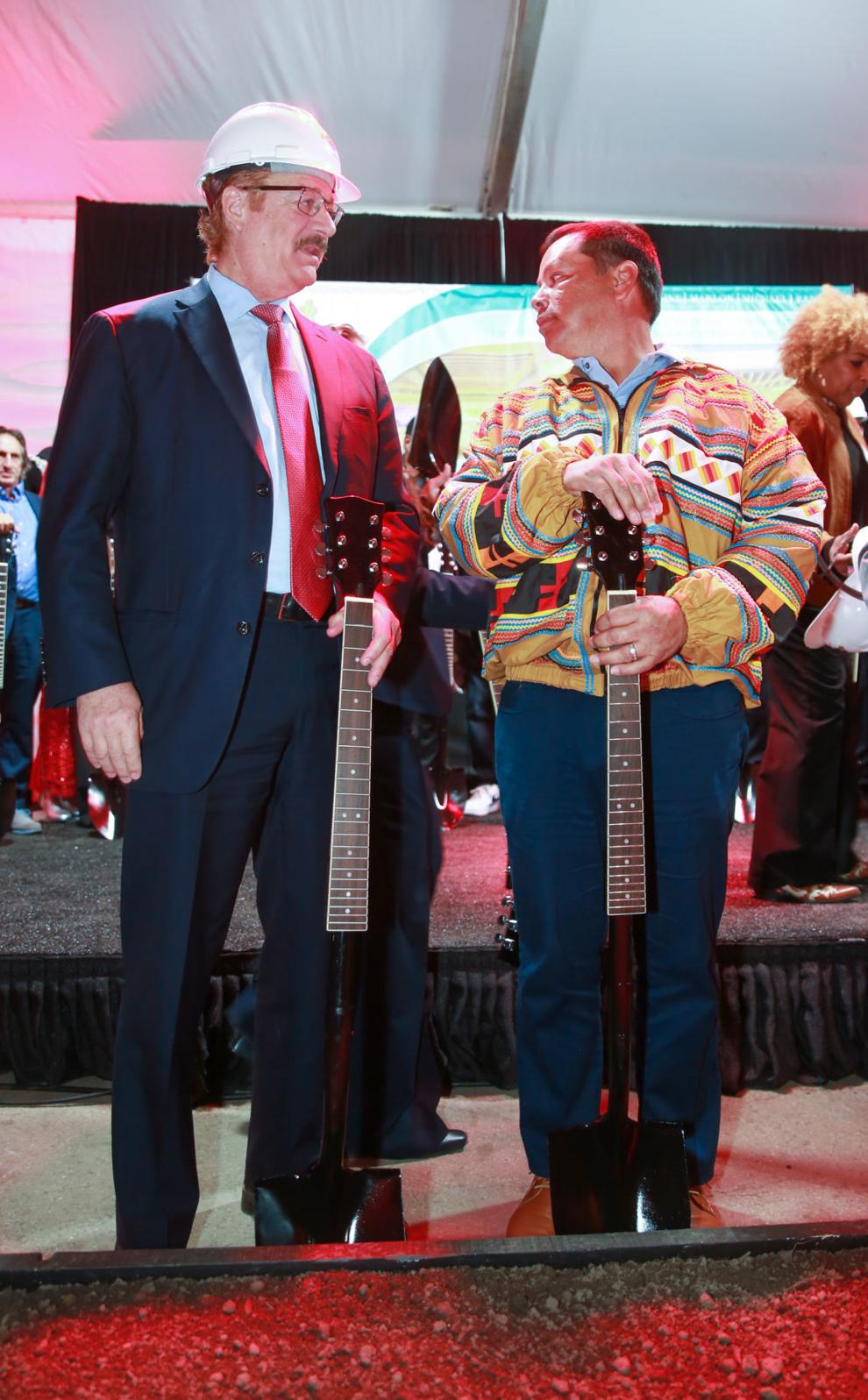 Groundbreaking at new Hard Rock Casino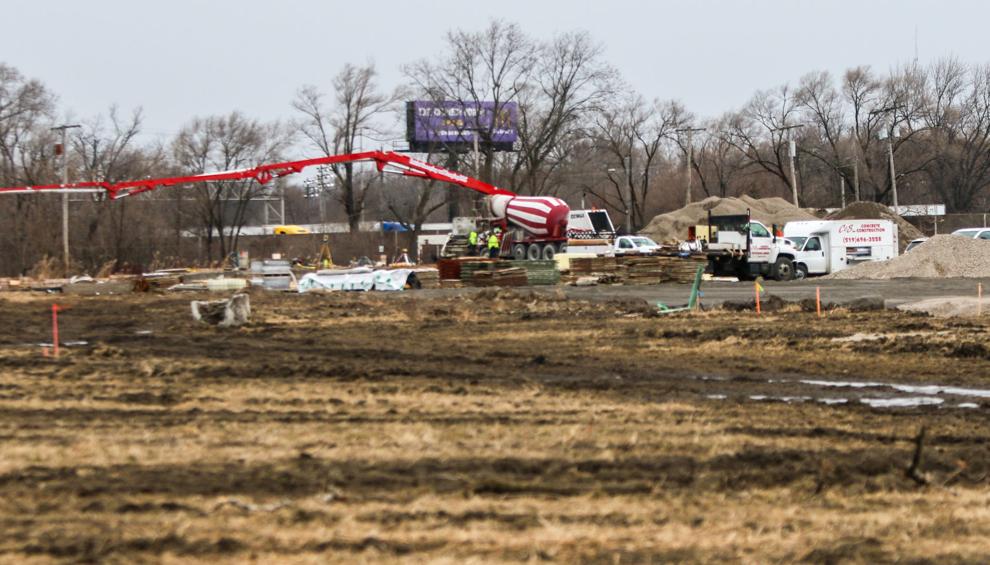 Groundbreaking at new Hard Rock Casino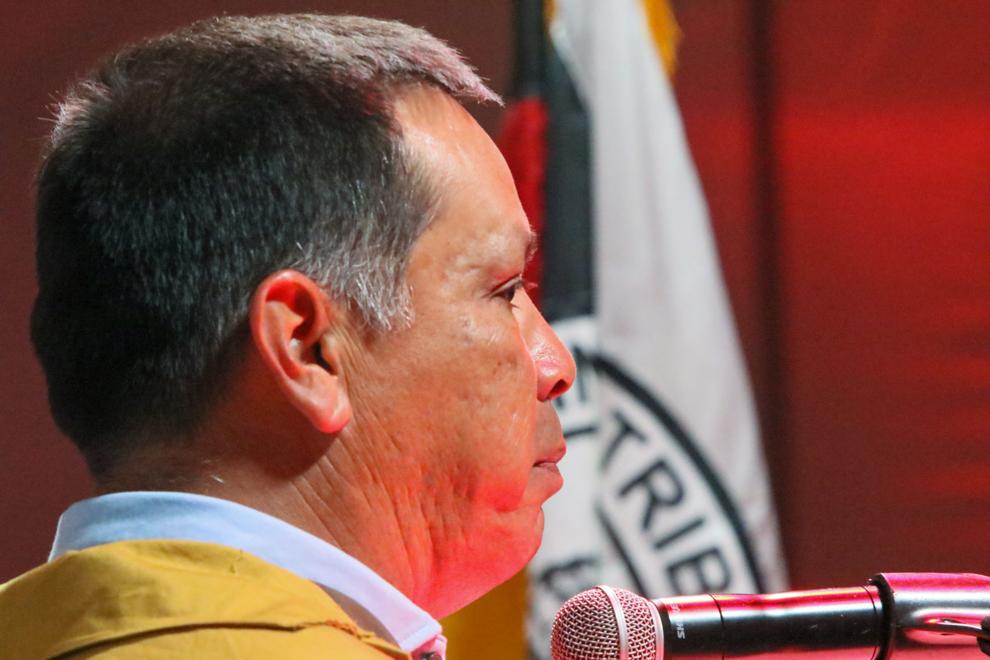 Groundbreaking at new Hard Rock Casino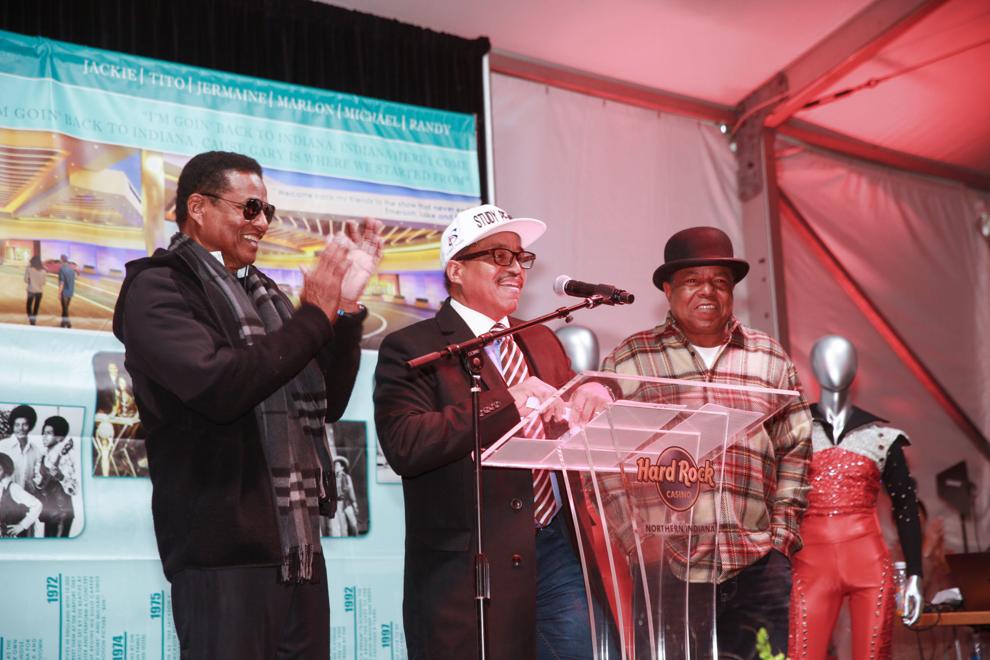 Groundbreaking at new Hard Rock Casino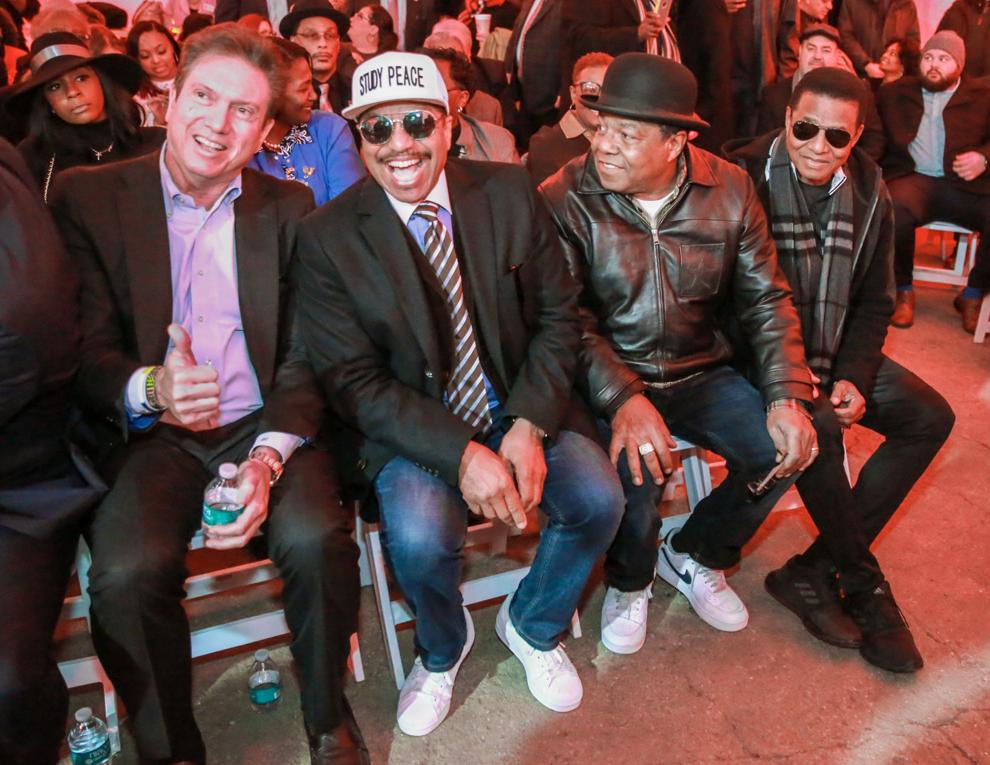 Groundbreaking at new Hard Rock Casino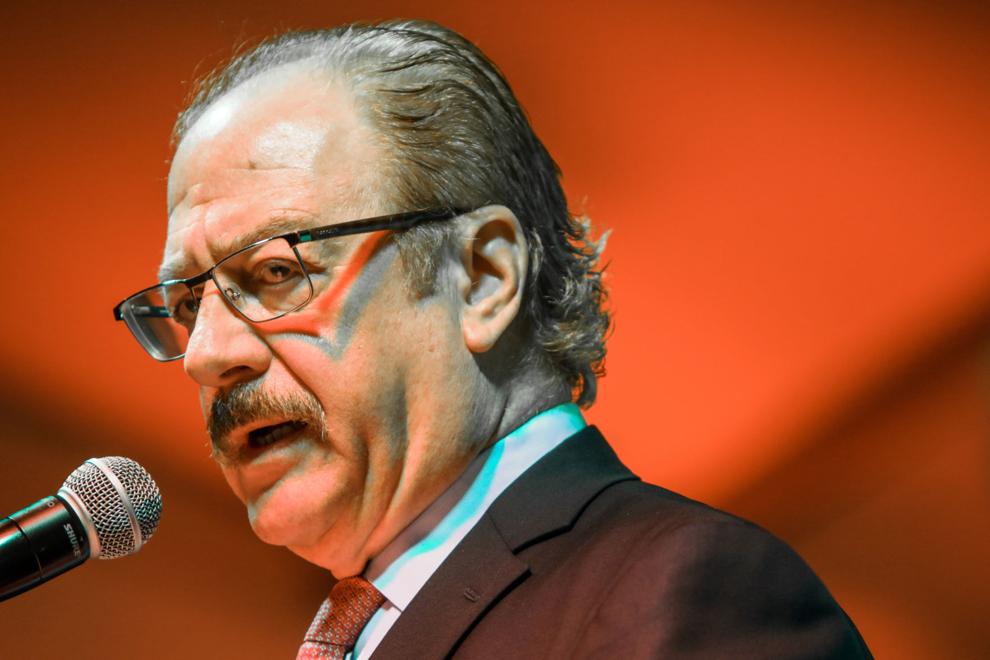 Groundbreaking at new Hard Rock Casino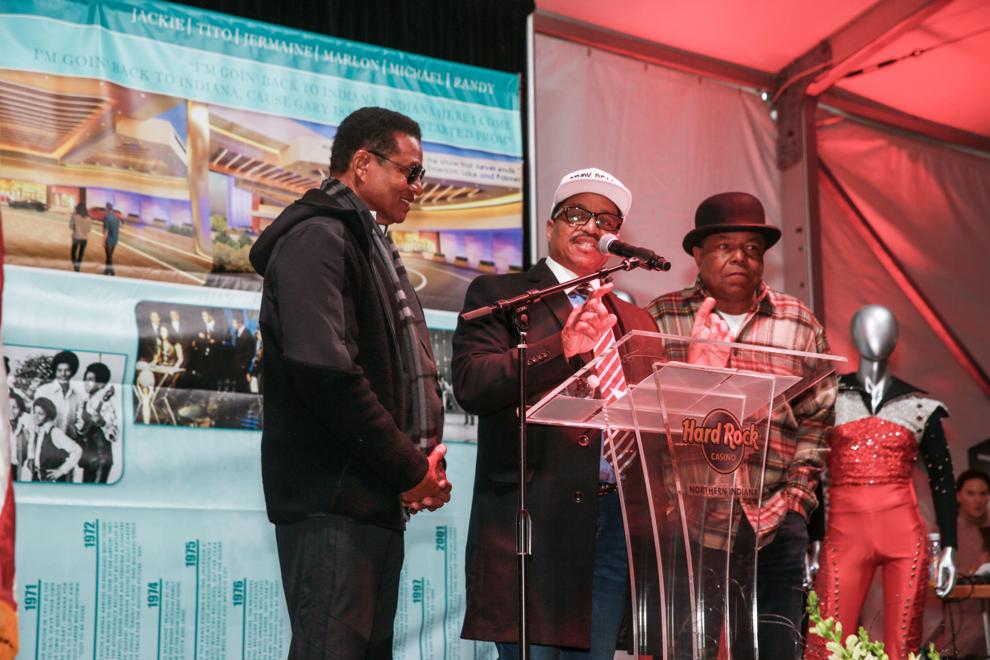 Gallery