A big congratulations to the 2017 "20 Under 40" class.
Young professionals in Lake, Porter and LaPorte counties who show leadership in business, education, government and social services are nominated for recognition. A panel of judges annually selects the honorees.
Join us in recognizing this outstanding class. Visit nwi.com/20under40 to order tickets for the "20 Under 40" awards dinner Thursday, Oct. 26 at Blue Chip Casino in Michigan City.
Cory Armand keeps the information flowing at Cargill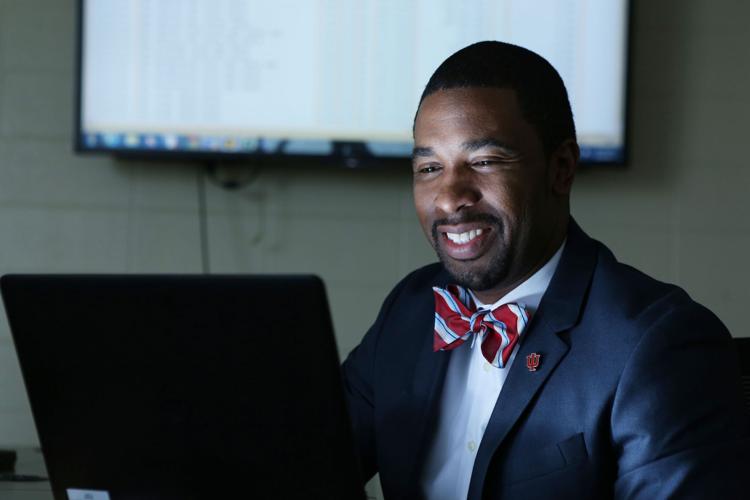 Cory Armand has built a successful career at a global company while maintaining a local focus on his native Northwest Indiana.
Armand helps manage the information system that keeps the Hammond plant of the multinational firm Cargill running smoothly. His title is SAP continuous improvement lead.
SAP is the software that "tracks everything your business does from start to finish," Armand said. For the contributions to his profession and community he was named one of The Times Media Co.'s 20 Under 40 for 2017.  
Minnesota-based Cargill is a privately-owned corporation that produces food and agriculture products and distributes them around the world. It is more than 150 years old, operates in 70 countries and has 150,000 employees.
Cargill's Hammond plant makes corn starch and corn-based sweeteners. The plant has been in Hammond more than a century; Cargill purchased it in 2002. More than 200 employees work there, Armand said.
"We don't just supply locally, we supply globally," Armand said of the Hammond facility. "This particular plant is one of the largest starch producing plants we have in Cargill. A lot of weight is put on this plant."
Armand has worked at Cargill 10 years. He started in the packaging department, then moved to the production department, and finally to his current administrative position. He is the first person to hold the job.
When it was created, plant managers knew their goal, but didn't have a full job description.
"The role was pretty amibigous," supply chain manager Paul Kleimola said, describing its goal as "inventory valuation." "We knew what needed to be done, but how to execute that, we weren't sure."
Armand was working in operations and completing his business degree at Indiana University Northwest at the time. He was the type of self-starter the company needed in the new role, Kleimola said.
"Cory's been tremendous," he said. "It was really just the right fit."
Managing the heartbeat of the plant
The software system Armand helps manage — officially an "enterprise resources and processing," or ERP system — tracks inventory, reports daily production and orders raw materials, among other functions.
"It is the heartbeat of our plant," Armand said.
"I'm continually learning with advancements in technology," Armand said. "I have to stay up to speed on how we operate, and on any changes we make that could affect the way we operate. It's definitely a role that keeps me excited."
Armand also trains other workers in the ERP system's use.
Kleimola said Armand's experience, skills and personality have made him ideal for his role.
"Cory's an excellent employee," Kleimola said. "He's the type of employee any business would like to have."
Armand was born and raised in Gary, where he graduated from Roosevelt High School in 1999. His first job was as a crane operator at a small steel mill.
Armand continued his education while working, and earned his business degree in 2015. He now lives in Schererville with his wife and daughter.
Outside of work, Armand serves on Indiana University Northwest's alumni board and chairs its annual food drive, which donates to the Food Bank of Northwest Indiana and to IUN's own pantry.
Through Cargill, Armand is a volunteer mentor with Junior Acheivement, where he helps students with financial literacy, career planning and job interview skills.
"Whenever there are volunteer opportunities through Cargill, he very much likes to be involved," Kleimola said.
"They're a big supporter of all the volunteering I do, and the volunteering other employees do," Armand said of the company.
Armand also started Armand Investment Group, an LLC through which he does home rehab projects in low-income areas, including his hometown.
"I'm born and raised in Gary, Indiana," Armand said, "and the Region is where my heart is embedded."
Amy Blaker stays in tune with Region through direct interaction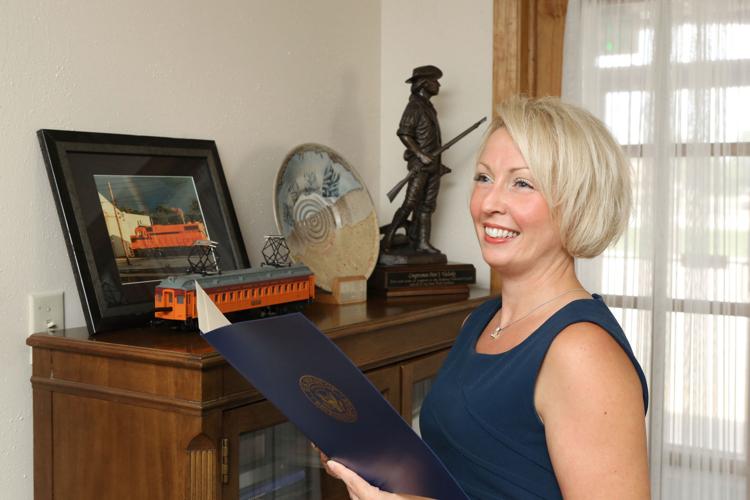 There's a pretty good chance that you've seen Amy Blaker running — perhaps literally — around the Region.
The Hobart resident not only wakes up most days at 4:30 a.m. to begin her morning with a jog. She keeps up a steady pace well into the evening volunteering with a variety of community organizations.
"I want Northwest Indiana to shine," Blaker said. "So if somebody asks me to do something that would be a positive asset to the community, I'm willing to do it."
One of her favorite things to do is deliver meals to senior citizens served by Meals on Wheels of Northwest Indiana, where Blaker is a board member. Her dedication to the Region is among the reasons she was selected for The Times Media Co.'s 20 Under 40 award. 
"It's a great organization. It does so much in this community, not just to feed seniors but to get them a wellness check, to say hello, to have a friendly face for them to see every day," she said. "It's very rewarding when you're done, knowing that you've made someone's day."
Blaker also serves on the executive board at the Munster Junior Woman's Club where she helps organize an annual fundraiser that benefits numerous charitable and nonprofit organizations throughout the Region. 
In addtion, she often can be found packing lunches at local food banks or ringing a bell for The Salvation Army during the holidays.
"I'm somebody who tries to do as much as I possibly can, and use as much time and talent as I have, to help the Region and to promote the Region," Blaker said. "I think this is a great place to live and I want to be part of making it even better." 
Blaker's commitment to serving others and helping improve their lives extends to her job for the past five years as a constituent case worker for U.S. Rep. Pete Visclosky, D-Merrillville.
"If they are having an issue with a federal agency, we can serve as a liaison between the constituent and the agency so we can get their issue resolved," she said. "It doesn't necessarily mean that there's always a favorable outcome but we can provide answers."
At the same time, her devotion to public service doesn't stop even when someone contacts the congressman for an issue that his office is not in a position to directly address.
"Sometimes people don't know where else to turn to," Blaker said. "So they will call our office for a multitude of things that aren't always federal issues, but we always make sure that they get directed to the proper agency, that we get an answer to their problem.
"I think that's what your government should do for you. You should be able to call a place and get an answer instead of getting a runaround."
As for her regular morning run, Blaker said she decided a few years back that she wanted to become a runner — "and you have to run to do that."
She's found that running is a great stress reliever because it gives her time alone to think and enjoy a period of quiet at the beginning of her day. Running also opened her eyes to a part of the Region she often saw but never really noticed.
"I'm so impressed by the trails that we have in Northwest Indiana," she said. "Before I started running I was sort of clueless about how many there are. Now when I run on the trail I see four or five people I know running."
'Tireless cheerleader' for Region
Blaker's enthusiasm for Northwest Indiana extends well beyond its trails. She describes herself as "Region Proud" and gives no credence to its detractors.
"It's easy to sit in a room and say all the things that are wrong. But it's just as easy to do something about it."
Indeed, Blaker hopes she is an example to others that it's possible to have a full-time job and still make time to volunteer in your community.
"We have such a diverse area here in Northwest Indiana, you get to meet so many people. I like disproving the naysayers who have more negative things to say about the community than positive."
One person who views Blaker as a role model is Katy Dowling, the chief financial officer at Crown Point Community School Corp.
Dowling said she admires Blaker for being a public servant "in every possible sense," as well as "a tireless cheerleader for Northwest Indiana."
"She goes above and beyond to demonstrate what people who work for government should be doing," Dowling said. "Her work is never done, and it certainly doesn't end when she punches out from work for the day."
Giles Bruce on mission to improve health of Region's residents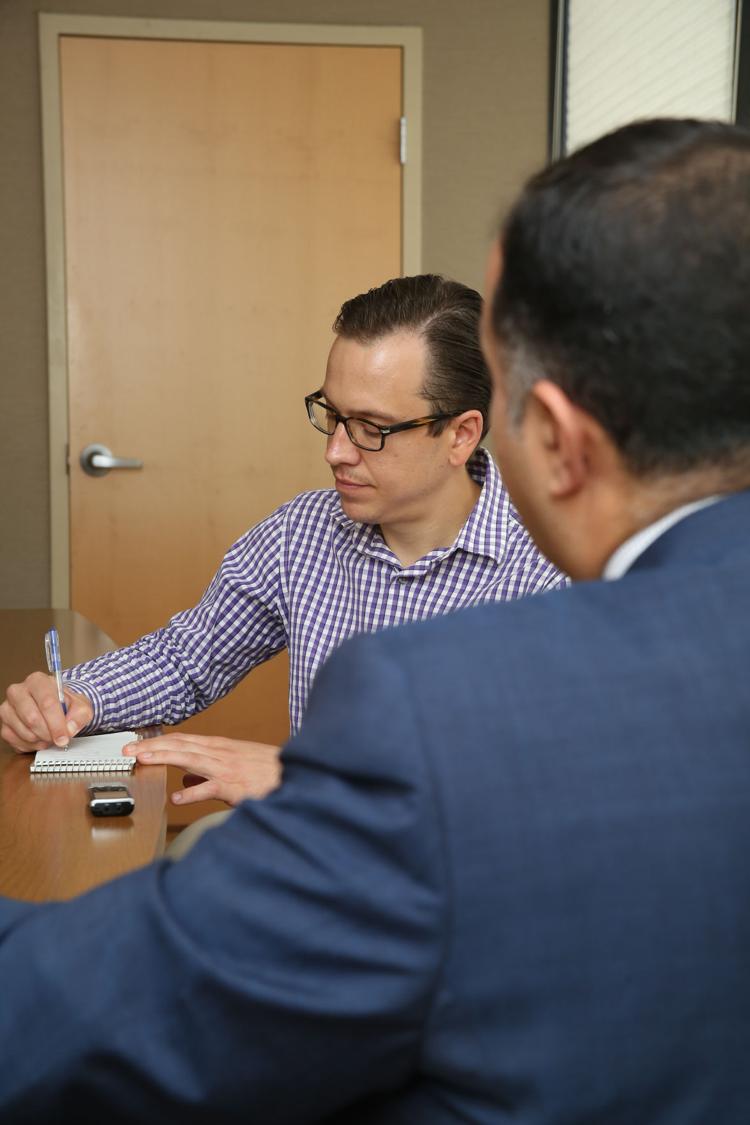 Giles Bruce is on a mission to improve the health of Northwest Indiana residents.
For the past three years, The Times Media Co. health reporter has shined a bright light on the Region's critical health challenges, such as infant mortality and opioid addiction, promoted a physically active lifestyle and analyzed the business of health care and its impact on health outcomes.
"Indiana has a ways to go on a lot of health issues," he said. "It's not just the citizenry that is perhaps not as health conscious ... it takes officials getting the word out, too, to help people learn more about these things."
Bruce recently did his part to clue Hoosiers in to the causes of Indiana's infant mortality crisis, through a series of stories published under the headline, "What's Killing Indiana's Infants?"
Official response lacking depth
In 2015, 613 Hoosier babies died before reaching their first birthdays, enough to fill 33 kindergarten classrooms or 11 school buses. Indiana's infant death rate perennially ranks among the worst in the 50 states.
"Once I started digging into the data, I found out that East Chicago has the highest infant death rate of any ZIP code in Indiana, and it has for some time," he said.
A fellowship provided by the University of Southern California's Center for Health Journalism enabled Bruce to expand his infant mortality research beyond the Region.
He uncovered a broader range of causes than state health leaders wanted to acknowledge, including environmental pollution and limited access to healthy food, medical care and transportation in many Indiana communities.
"I didn't feel that what I was hearing from state officials was really telling an in-depth story about why Indiana does so bad in infant mortality," Bruce said.
"They're kind of focused too much on what the moms are doing and blaming the moms, rather than fixing some of these larger societal issues that might require more money or more work."
Bruce said he sees the state taking the same tentative approach as it tries to tackle widespread opioid addiction.
A batch of new laws enacted by the 2017 General Assembly primarily established pilot treatment programs, which he contends doesn't fully address the societal side effects of opioid abuse.
"The foster care system in Indiana is getting pretty overwhelmed because of addiction," Bruce said. "There's a lot of kids who are falling developmentally behind in Indiana, and the Region, because their parents are addicted."
At the same time, Bruce is hopeful that effective solutions may be on the horizon because Gov. Eric Holcomb and most other state leaders see addiction as a public health concern requiring treatment, not as a criminal matter demanding punishment.
"Drug addiction and public health intersect quite a bit and people are recognizing that more and more," he said. "The state is just now starting to do something about it ... so we'll have to see if their efforts pay off."
When Bruce is not digging into the causes of some of Indiana's biggest health problems, the Highland resident often can be found trying new and innovative workouts available throughout the Region.
He's participated in, and written about, exercise programs that use dodgeball, bubble soccer and stand-up paddleboard yoga, among others, to promote physical fitness.
"I'm willing to try anything if someone invites me; even if it's not even quite a workout," Bruce said.
He's found that reporting through doing, instead of merely interviewing other participants, produces a more interesting and relatable story — "especially since I'm not the most physically fit or buff person."
Bruce's health reporting beat is based at The Times' business desk so his work also includes writing about health care as an industry, including hospital mergers, employment, federal regulations and profitability.
"Health care is actually the top employer in the Region, even more so than steel, so it's a very important industry," Bruce said.
"It is one industry that you can't outsource, and it's an industry that's growing with the baby boomers aging and all their health care issues."
The Times' Business Editor Larry Avila said Bruce has a superior knowledge of state and national health care issues that consistently comes through in his reporting.
"Some of the strongest aspects of his writing is his ability to take very complex health topics, such as new medical treatments or Obamacare, and present them in a way to help readers better understand them and how it may affect their lives," Avila said.
Avila also believes Bruce is unusually diligent in finding people directly affected by a health policy change or medical condition and using their stories to show how decisions often made far from Northwest Indiana affect the lives of Region residents.
"When he writes about people and the health or life challenges they've overcome, he presents their stories in a way that make you feel the emotion and hardships they went through, which makes for great reading," Avila said.
It's one reason why in addition to being a member of this year's IN Business 20 under 40 class, Bruce recently was named by Editor & Publisher magazine as one of the 25 U.S. journalism industry professionals under age 35 who are making a difference in their communities.
At Alsip Home and Nursery, Rich Christakes is all about helping things grow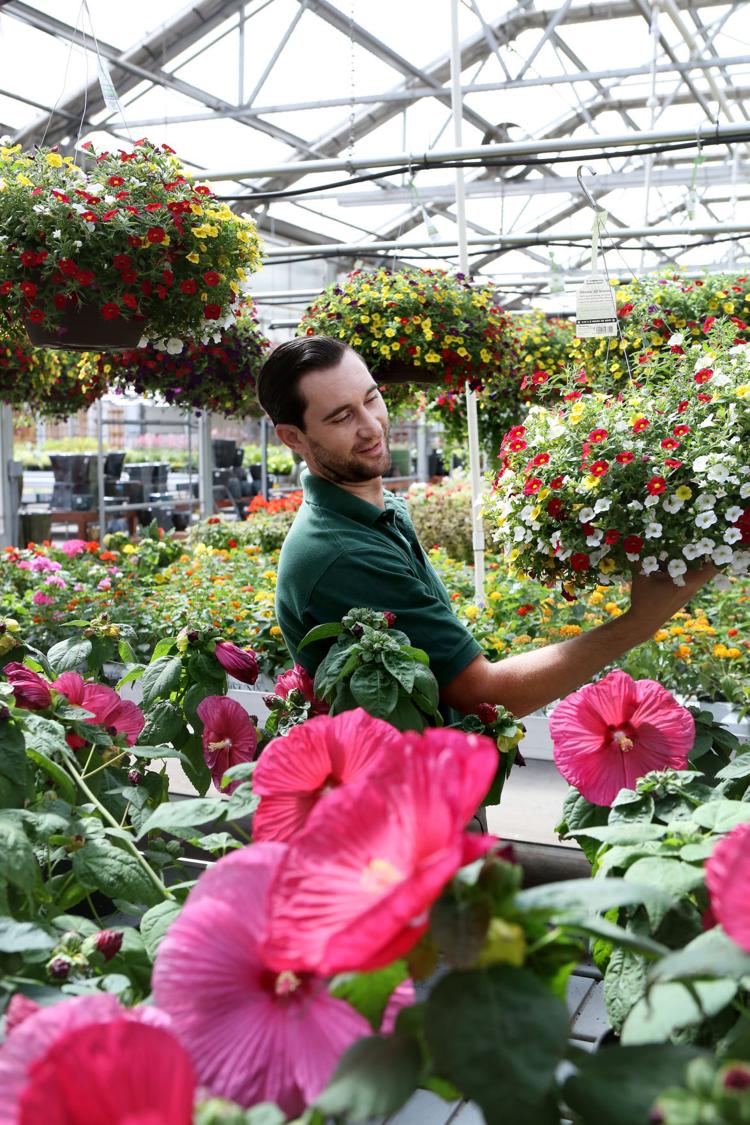 Making things grow is one of the things Rich Christakes loves, and, whether it's trees and shrubs or his business, he seems to be pretty good at it.
Christakes, 35, is CEO of Alsip Home and Nursery. He and his brother Dave took over the company in 2012, buying out their father Bill Christakes, who had owned the business since 1969. Alsip Home and Nursery was founded by John Limparis "sometime in the 1950s," said Rich Christakes, a Times Media Co. 20 Under 40 honoree for 2017. Limparis was a friend of Rich's grandfather Tom Christakes, and Bill began working for the company -- then located in Alsip, Illinois -- while in junior high.
When Limparis decided to expand with a location in Frankfort, Illinois, he asked Tom Christakes to become a partner and handle the operation of the new store.
Rich Christakes grew up in Frankfort and graduated from Lincolnway Central High School in New Lenox. The last thing his grandfather said to him was that he hoped Rich would take over the business some day.
"That flipped a switch that day, and I never looked back," Christakes said.
The business has grown with new locations in St. John and a wholesale business the family bought in 2008 in Kingsbury. Rich helped at the Frankfort store while in school, like his dad, and has been working at the St. John store since 2002.
"We've doubled the volume since then," he said. "Over the last 10 or 12 years we've developed the landscape supply business that is the primary supplier to many of the major landscapers in the area. It's definitely a key to what we do. It is about 35 percent of our business at the St. John store."
He moved to the area in 2007; he and his wife Amber purchased a wooded lot in Cedar Lake and built their dream house, he said. Since launching the landscape supply business, Rich helped start a landscape design studio and added a meeting room at the store where they can consult with the homeowners and contractors on the design of projects. They also work with municipalities.
"If you're in the southern part of Northwest Indiana and you're getting that type of work done, chances are good it's coming from us."
When he and Dave bought the business, they knew there would be challenges, but Rich said a lot of those have been overcome as the business continues to grow, including the addition of several greenhouses at the Kingsbury location.
"Today, the biggest challenge is handling the responsibility of employing up to 200 people a year and being responsible for the livelihood of a lot of local families," Rich Christakes said. "We are differentiating ourselves from Amazon and others who are changing the game."
Christakes started an online store a couple of years ago, and his company also is selling on Amazon.com.
"We are staying relevant in a fast-changing marketplace," he said. "We've tried to position the business to protect ourselves from being pushed off a cliff by the big box stores."
Christakes said his company makes around 10 or 12 online sales a day, which he says is pretty good.
"We even sold some things to California, and we never had that before," he said.
Christakes has diversified the business, adding dog grooming and supplies for animals.
"We are shifting the business to be more service based, like dog grooming," he said. "We now have a full-service pet department and sell dog and cat supplies, and have a vet on staff along with the dog grooming. We do half a million dollars a year in dog grooming.
"That's where we are trying to get ahead of the game," Christakes said.  
"We also have a tree planting service in the nursery," he said. "That has really exploded for us. We have crews from each location planting trees five days a week. Originally the intention was one day and then it was three days a week."
'Constantly teaching himself'
Ray Linz, co-owner of Redbud Landscaping in St. John, was one of the first landscapers to give Christakes and Alsip a chance, and Christakes said Linz has served as a mentor for him.
"Nobody really shopped there a few years ago," Linz said. "Especially contractors, because the prices were too high. Rich kind of changed that. He adapted pretty quickly. He absorbed things like a sponge, and he's always open to changing to meet the demands of what the market is doing."
Linz said Christakes is very aware of his surroundings.
"He and I talked quite a bit, and contractors started coming over there more and more," Linz said. "(Rich) makes the tough calls, and that's not easy to do. He's always looking forward and thinking about cutting out the middle man. I'm sure he attributes a lot to his father, and that's well-deserved, but he's a hard worker. He still goes out and moves stuff around, and that's what leaders do. He works with his people."
Linz said Christakes, "is impressive as a young man and he's well on his way to doing things the right way because of his ability to listen and adapt."
Linz said Christakes sees well past the immediate future. "The best leaders are the ones who see the farthest," he said. "He's constantly teaching himself."
A state certified horticulturist, Christakes also is a board member of Planting Possibilities, a nonprofit organization that specializes in helping young adults with intellectual and developmental disabilities by providing job training and housing for them.
The job training is based on the horticulture industry, mostly growing edible plants. Several of his employees are in the program. 
Christakes heaps praise on his other employees as the reason for the store's success. The managers have been with him an average of 10 years.
Christakes said he believes in treating all the employees like family. This includes offering profit sharing, a 401(k) and health benefits and something that helps everybody grow.
"We give people the opportunity for upward mobility. We love to promote from within."
Maura Durham all about helping Region's businesses succeed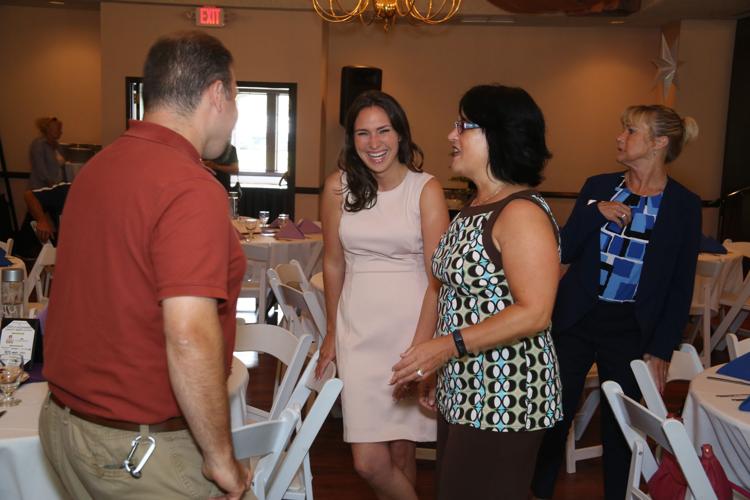 Growing up in the Region, Maura Durham said she always knew this was going to stay home.
She also knew it would be the place where she would spend her blood, sweat and tears.
"I grew up in Michigan City, graduated from Michigan City High School in 2003 and received my bachelor of arts degree from Ball State three years later in advertising with a minor in psychology," said Durham, a Times Media Co. 20 Under 40 honoree for 2017. "I wasn't interested in the large universities because I felt that I would get lost in the crowd."
She said Ball State was the right size and right fit for her.
"After school, I came back home because it too was the right size and right fit for me," Durham said. "I like to do business with a person that I know and see the impact in their lives. Chesterton is that way. I enjoy getting the face-to-face introduction, that's just how I like to do business, with people."
Durham said many Duneland Chamber of Commerce members say they are involved with the chamber because people are welcoming in the Region.
"We take that to heart when we organize our events," she said. "We host an event as if we were hosting a person coming into our home. We make the introductions and by the end you're doing business together."
Durham said that her work as president at the Duneland Chamber of Commerce involves making the Duneland area, which comprises the communities of Beverly Shores, Dune Acres, Porter, Burns Harbor and Chesterton, a destination to work, live and play.
"That encompasses business education, economic development, and working with the town councils," she said. "We host events like the Fireworks on the Lakefront, Party in the Park, Trick or Treat Downtown, Corkscrew and Brew, Downtown Holiday Parade and Tree Lighting Ceremony, and many, many more."
The key to the events that the Duneland Chamber organizes is one that has drawn crowds to Chesterton's downtown for over a decade.
"The European Market attracts over 1,500 visitors to our downtown every Saturday," Durham said. "The real feather in the cap of this market is that it attracts businesses that are potentially interested in opening in our downtown, they have a chance to test market their product, and we've also had businesses utilize the market as a second storefront in our downtown area."
Durham said that helping to commandeer these events and the mission of the chamber has taught her a lot over the past few years.
"I think about the ripple effect and how it affects the people surrounding me," she said. "I try to motivate people based on what they are passionate about and work within that. I've always surrounded myself with those that I admire, who are great at their jobs and in their fields. Those include: my team, board, committees, volunteers and members."
Former 20 Under 40 awardee Theresa Valade, CEO of Success-Trek, a business consulting firm, said that she has known Durham since the beginning of her time at the chamber.
"She just steps in and helps wherever needed, it doesn't matter what the task is. She is engaging for her members and she is very much involved in how to connect people and support them. She just has a really pleasant approach, very calming, sweet and professional."
When asked where she wants to go in the future, Durham is clear that she is content.
"Professionally, I'm happy with where I am. I want to see our organization continue the momentum, evolving with our business members' needs," she said. "I could be happy right here in Duneland for the next 10 years."
Durham said using the chamber's core business approach, she wants to see the organization build on its successful events and partnerships.
"I want to grow the community and the organization," she said.
Alfredo Estrada helps clients navigate complex immigration rules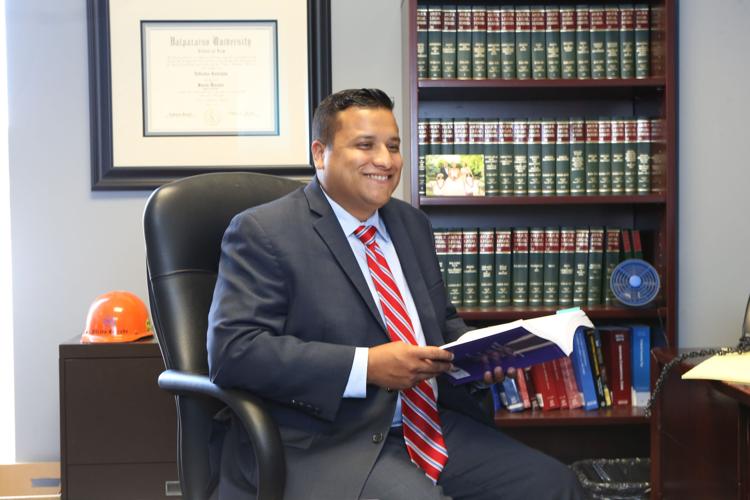 "A quickly moving, ever-changing target" is how Alfredo Estrada describes the current state of affairs of immigration policy.  
"The Region is one of the more welcoming areas in the country for immigrants," Estrada said. "We are based on immigrants, we have an influx in cities like East Chicago, Gary, Hammond. They're all built on immigrants, but throughout time and assimilation, we forget the stories our forefathers have in coming here."
Estrada is an associate attorney at Burke Costanza & Carberry LLP, which has offices in Merrillville and Valparaiso. He's co-chair of the firm's immigration practice group and serves as a member of its litigation and business practice groups.
Additionally, Estrada represents municipal and government entities, as well as civil litigation in state and federal courts. This year he was named a Times Media Co. 20 Under 40 award winner. 
He has clients from Mexico, Latin America, England, the Caribbean and several other countries across the globe, including some as young as 10 years old. Estrada hears stories from human trafficking survivors, victims of gang violence, dangerous journeys on freight trains and of unimaginable poverty. 
"Some of the stories you hear from people fearing persecution back in their home country is just terrible," Estrada said. "If people really knew their stories that they're escaping from, it's truly heart breaking."
Supportive family critical to life's work
Estrada helps documented and undocumented immigrants navigate federal laws, which especially now are in constant transformation. 
However, before he was an attorney, Estrada worked as a steelworker born to an immigrant family. 
In his early 20s, he toiled as a craneman on the tin line at U.S. Steel, moving tin coils that each weighed about 42,000 pounds. However, Estrada wanted to ensure future stability for his young family, and began taking college courses. 
"I knew I had to do something different with my life," Estrada said. "I felt I wanted to do more. At the time, I was working 12-hour shifts, six days a week, 6 a.m. to 6 p.m., then coming home to get my class work done. I had Monday's off and I scheduled as many classes as I could on that day. It was a struggle … My wife is really supportive. When you go from steelworker to lawyer, you need a supportive family to be able do that."
After completing his political science degree from Purdue University Northwest in 2011, Estrada had grown an interest in law with his professors' encouragement. He continued his education at Valparaiso University Law School and in 2015 graduated magna cum laude. 
Before he graduated, Estrada began at Burke Costanza & Carberry LLC as a clerk. After he earned his law degree he continued as part of the team and began working with a subject that's interested him since youth: immigration. 
Estrada's father is an immigrant from Mexico and his mother comes from a first-generation immigrant family. 
"There is definitely a void within the Region for people to speak up for immigrants, to give them a voice, " Estrada said. "I see this as an opportunity to do that."
Jose Bustos is manager of Catholic Charities in the Gary Diocese's organization the Immigrant Support and Assistance Center. and has known Estrada for a 20 years. He said the two work as a team to find ways of giving hope to immigrants in the Region. 
"By talking to as many as possible and reassuring them that not all is lost," Bustos said. "By educating them about their rights under the U.S. Constitution and how to prepare for worst case scenarios. We tell them that as a community we have gone through these types of circumstances before and have come through with our heads held high, ready to continue the struggle."
Bustos and Estrada have partnered in various projects involving immigration, such as the "Welcoming City Initiative," which is an ordinance that is designed to provide certain protections for non-citizen residents.
Covering a variety of issues surrounding immigration, the ordinance prohibits requesting or investigating a person's legal status unless required by a court order. It also states that city resources cannot be commandeered to enforce federal immigration law.
This was a project adopted by Estrada, who was introduced to the idea while attending an American Immigration Lawyers Association conference last spring. 
Gary and East Chicago have both adopted the welcoming city ordinance this year. Estrada said Michigan City and Valparaiso are considering it. 
"With the region's history of immigrants, there's no better place that could have this. Most cities I have approached understand that involving residents in the community is a good thing regardless of legal status," Estrada said. "It is a struggle for immigrants -- documented and undocumented -- they have a fear of being present, a fear of existing in normal day life that you and me take for granted. That was the whole point of the welcoming city ordinance."
Many of President Donald Trump's executive orders regarding immigration have troubled Estrada, and thrown wild cards into his practice, such as Trump's executive order that takes away priority removal for undocumented immigrants. 
"A guy who has an egregious criminal history is removable," Estrada said. "But now, so is grandma. Or a kid who came to America when they were five months old and who is now 19, is now on the same level as the guy with the egregious criminal history."
In February, Estrada was invited to a panel at Purdue University Northwest to give information and discuss Trump's immigration policies. This month, he is traveling to Dilley, Texas, home of the nation's largest immigration detention center, to volunteer pro bono services to undocumented immigrants seeking asylum. 
Estrada said the "current rhetoric and stereotype doesn't help either," when it comes to political party or individual attitudes toward immigration.
"But, that's just distraction," Estrada said. "To get things done, we just ignore distraction. The issue with talking with some people is that I can't argue bumper sticker politics, I can't confront that."
That's why he decided to follow his own route and go through with the welcoming city ordinance, and practicing immigration law and devoting his time helping the community.
"There's definitely a dichotomy here with people who are for it and people who are against it," Estrada said. "My theory is to outwork those who are opposite to what I believe in. I'm really looking just to get things done."
Claudia Garcia guides troubled adults to road toward recovery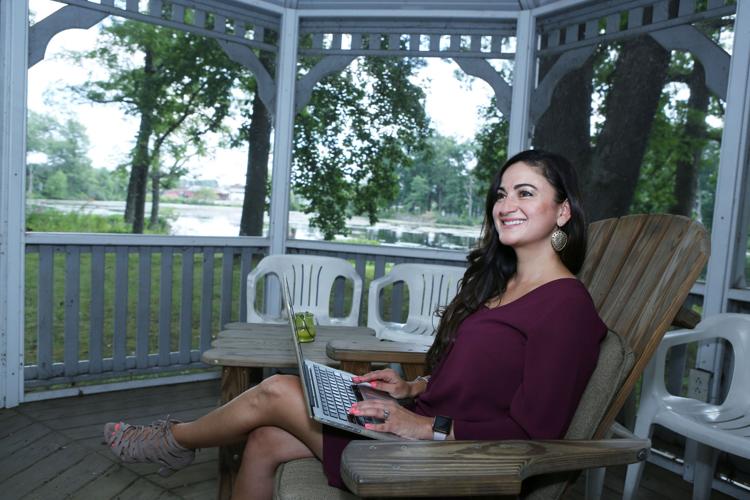 Growing up, Claudia Garcia had assumed drug addicts were just bad people with weak will power.
That was until her then-boyfriend, Rodrigo Garcia, a health-care professional like her, became addicted to Vicodin.
"I was just like all of you. I thought it was only bad people but no one is immune," Garcia said. "Addiction doesn't discriminate."
That a-ha moment for Garcia, 39, and Rodrigo Garcia, now her husband of four years, led to their starting a drug and alcohol addiction treatment facility called Parkdale Center for Professionals.
The spa-like center, at 350 Indian Boundary Road, Chesterton, is geared to treatment of health professionals, law enforcement, firefighters, physicians and judges.
"It's the first professional-only center in Indiana," Garcia said.
Some 30 percent of professionals who come to Parkdale are from out of state like Robert Key, a nurse anesthetist from Woodlands, Texas.
Key, who had become addicted to IV narcotics, had lost his job and was struggling for help with his addiction.
He called Parkdale, talked to Rodrigo Garcia, and was sold on driving up to Chesterton, where he would stay for treatment from Feb. 15 through April 16 of last year.
"It became clear to me that's where I needed to be ... I was beat down about as low as I could get," Key said.
Key said he learned a lot about himself, got back to his job as a nurse anesthetist and has been drug free since attending Parkdale.
"Medical professionals are a unique nut to crack. I wanted to be in a place where I could be challenged. I wanted to get better. I wanted to have my life restored," Key said.
Key credits Garcia and the center with his coming back from an addiction he termed temporary insanity.
He's pleased to hear Garcia is being honored with the Times Media Co.'s 20 under 40 recognition.
"It's a very well deserved award for her," Key said.
'I wanted more out of life'
Commitment to helping others and reaching her goals have always been part of Garcia's mindset since her beginnings in East Chicago.
Garcia grew up speaking Spanish as her first language since her mother, who worked as a bus driver, was born in Mexico and her dad, a steel worker, was born in Texas but grew up in Mexico.
"We grew up poor, but I always had a job. My first job was at McDonalds," Garcia said.
After graduating from East Chicago Central in 1996, Garcia attended Purdue Calumet and Indiana University Northwest pursuing a nursing degree.
Garcia was the first in her family to receive a college degree.
"I wanted more out of life," Garcia said.
Garcia got her first nursing job at St. Catherine Hospital in East Chicago where she worked for 10 years.
It was in 2011, while Garcia was doing an internship toward her addiction and drug counselor certificate, that she noticed Rodrigo, employed as a nurse anesthetist, was having addiction issues.
Rodrigo was able to obtain help at an addiction treatment center in Chicago, then both went back to school to receive their Master of Business Administration degrees.
"We couldn't believe how many professionals there were with addiction problems. It was on our radar, and we decided we wanted to raise the consciousness of the public," Garcia said.
In 2013, the couple both completed their MBAs, traveled to Guiana, Africa, as part of a medical mission and got married.
"Our lives have been a crazy journey from the beginning," Garcia said.
Garcia and her husband looked around for a place to open their clinic and found the perfect location at a former bed and breakfast outside Chesterton.
"We wanted a place that felt like home. It feels like you are at a retreat. It feels like you are at grandma's place," Garcia said.
The center was opened on Sept. 21, 2015, as a specialized treatment and recovery program for highly accountable professionals.
In addition to treating the addiction, staff at the center also do a dual treatment for underlying issues.
"A lot of patients have been traumatized but never treated," Garcia said.
Treatment at the center takes a multidisciplinary approach with patients seeing an addictionologist, a psychologist and a psychiatrist for assessments.
"We develop a care program then go into treatment," Garcia said.
A holistic approach is taken at the center with art, music and yoga therapy part of the treatment as well as the incorporation of exercise and healthy eating.
Outpatient and after-care programs also are offered as well as programs for families of the addicted.
"I work with families and developed a family program in which I teach all about addiction and them not falling into a co-dependency role," Garcia said.
Dr. Gustavo Galante, an area plastic surgeon, said he worked with Garcia when she served as a circulating nurse at the Lake Park Surgical Center in Hobart.
"I just remember her being very smart and on the ball, very efficient and a pleasure to work with. Whatever was needed was there in the room. She took care of things," Galante said.
Galante said he was somewhat surprised of her decision to open a center for addiction, but it also made sense to him knowing her personality and professional background.
"One day a circulating nurse and the next an entrepreneur? It made sense. I knew she wanted to pursue her education, and do something more and she certainly did that," he said.
Galante added: "She enjoyed what she did but she was looking for a niche to use her nursing skills and interact with people and patients and use her business mind."
Kevin Hand channels entrepreneurial spirit into successful business venture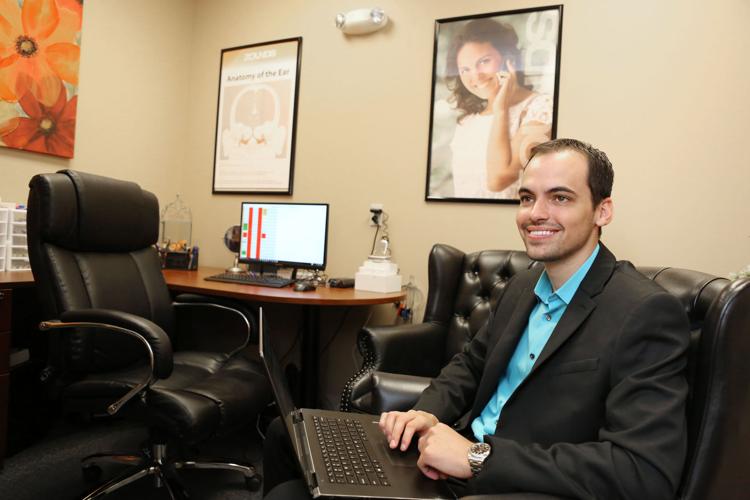 Kevin Hand has long dreamed of owning his own business.
Hand's dream came true when he opened a Zounds Hearing franchise in Crown Point in March 2014. He subsequently opened locations in Valparaiso and Munster in 2015 and 2016, respectively.
Hand said he would not have pursued business ownership so soon without the encouragement and prodding of his family.  
"They are the ones who gave me the confidence I needed to follow my dream," he said.
Kassie Poplawski, one of Hand's hearing specialists, said one of his greatest attributes is how much he cares about people. His drive to help others is among the reasons Hand was recognized as one of The Times Media Co.'s 20 Under 40 honorees for 2017. 
"He takes care of his employees and customers like no company owner I've ever worked for," she said. "It's very refreshing and makes it a pleasure to be part of the Zounds team." 
In the beginning
Zounds Hearing originated in Phoenix, Arizona, in 2006 by founder Sam Thomasson, an engineer and entrepreneur who has spent his career developing new technologies in the medical device and consumer electronics industries. He also is the father of a hearing-impaired daughter.
Zounds Hearing designs, manufactures and retails high-performance hearing aids for use with mild, moderate, severe and profound hearing impairments. There are over 200 locations, including the three owned by Hand.
"God has a way of answering prayer and providing direction by closing one door and opening another, and that's exactly what happened," Hand said. "This is a growing industry with a bright outlook, but what really drew me to this field was the unique opportunity it offered to help people. I'm not sure how many other businesses out there can solicit tears of joy from its customers as often as this one does."
Hand was born in Artesia, California, but moved to Crown Point at a young age and has resided there most of his life. he attended the University of Iowa where he earned a bachelor's degree in health and human physiology.
"Following college, I found the job market to be underwhelming and it was difficult to not grow disheartened," he said. "Thanks to the encouragement of my family, though, I began to brainstorm alternative paths into the workforce that involved creating a career rather than settling for what's available. They are the ones who gave me the confidence I needed to follow my dream of opening a small business."
Hand said Zounds Hearing specializes in comprehensive hearing testing and same-day fittings of digital, custom-programmed hearing aids.
"What makes this business unique is the fact that we are solving a problem in a matter of minutes that has often been plaguing a person's life for years," he said. "Our clients are literally walking out the door with better hearing and an improved overall quality of life in around 90 minutes."
Hand said he enjoys the challenges that come with being an entrepreneur.
"It tests you in so many ways but ultimately refines you as a person in my opinion," he said. "I also love the opportunities this job affords to help others not just by improving their hearing, but increasing their overall quality of life."
When not working or spending time with his fiancee, Hand enjoys reading both business and Christian literature, as well as staying involved in his local church.
"During the school year, I volunteer at Bethel Church's AWANA program — an amazing children's ministry that teaches kids the value of treasuring God's word," he said.
As far as the future of his business, Hand likes its presence throughout Lake and Porter County, but expansion outside of this Region is certainly an option.
"My main focus, however, is on developing new and innovative ways to reach our market here in Northwest Indiana," he said, "and to continue to improve on what we've built these past three-plus years."
Jonathan Hildebrand provides the means to help businesses grow
Jonathan Hildebrand likes to help people, whether they're buying equipment or real estate for their business.
As Centier Bank vice president, as well as commercial loans, small business and small business administration department manager, he led Centier to becoming the No. 1 SBA lender in the state of Indiana in 2014 and again in 2016.
The Purdue University and Valparaiso University graduate is a Valparaiso resident, who also is an active member of the Valparaiso Rotary Club. He is being recognized this year by The Times Media Co. as a 20 Under 40 honoree.  
"I like helping customers," he said. "I like learning about their businesses. I like learning how people make money. Numbers are a big part of it, but I like hearing their stories, too. That's the most fascinating part of it for me."
Chris Campbell, Centier senior vice president/market president, business banking, said Hildebrand has been dedicated to family, work and the community.
"For Jonathan it is all about giving the client or prospect the best, which resonates through the culture of the bank," Campbell said. "Jonathan continues to drive on all those around him to serve and achieve for more. In 2010, before the financial services industry was focusing on small business clients, Jonathan saw that the bank needed to do a better job of educating, delivering and servicing customers that the banking world has forgotten about. Jonathan's ability to understand what the end user desires coupled with his great understanding of processes is what has driven the success of the department that Jonathan created."
Hildebrand had some experience as a teller and an interest in math when he was in college at Purdue trying to figure out what he wanted to do career-wise. He started at Centier in 2000 and was interested in working there because it was a market leader in Northwest Indiana.
After completing management training, he started as a branch manager but became interested in commercial lending. He became a credit analyst at Centier's corporate headquarters in Merrillville, where he underwrote commercial loan requests and refined the community bank's commercial loan profitability model.
"Centier is not only a great place to work, it has a supportive atmosphere," he said. "Servant leadership has become a buzzword, but servant leadership is really what they do at Centier. They're always helpful, always asking what else they can do to support you, always making sure you feel supported. They truly believe in people, and that matters." 
He advanced to becoming a vice president of commercial lending and moved out to an office in Valparaiso, where he and his family live. He oversees the origination of all SBA loans at Centier, after implementing a systematic approach to SBA lending bank-wide.
"We structure SBA deals and oversee the underwriting of small business loans through my department," he said. "It involves the input of a lot of financial information and deciding whether to lend to customers who fall outside of certain guidelines."
Hildebrand finds the work rewarding.
"I enjoy helping people get the capital they need to help their businesses grow, to move into a new building," he said. "I've worked with smaller businesses that have continued to grow. One client in 2006 had four employees and now they have 60 workers. That's really rewarding."
Hildebrand and his team work with lenders like the Regional Development Company in Valparaiso to get small businesses SBA loans, typically the 504 loan for buildings, real estate or equipment, or the 7(a) for working capital.
"We help them find the right SBA program," he said. "Internally, we say we'll find a way to get the deal done."
Over the years, technology such as underwriting programs have started to automate what bankers did by hand.
"The more things change the more they stay the same," he said. "Commercial borrowers value long-term relationships, and that's our valuable proposition. We have a knowledge of the community and understand what works."
Hildebrand thinks community banks have a lot to offer.
"At a community bank you know your bankers," he said. "There's stability. The folks tend to stay at the bank longer, because community banks tend to keep people employed longer. We know more about the community and can specialize in areas. With local knowledge it's not as formulaic. That's not to say large banks haven't helped many people."
His clients can vary from startup enterprises to established manufacturers looking to expand.
"They run the whole gamut," he said. "We find out what the customers need. It isn't one-size-fits-all. It's tailor-made for the client. When our SBA customers walk through the door, we want to understand what their business needs and what its goals are."
As for his own long-term goals, Hildebrand aspires to stay in banking and enjoying working at Centier.
"Hopefully," he said, "I can work my way up into upper management."
Steering Region to think as one a task welcomed by Leah Konrady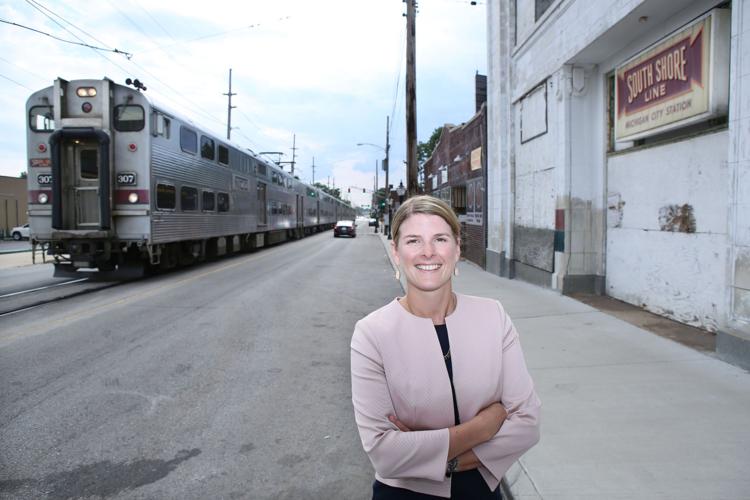 When someone asks Leah Konrady to tackle a massive project, she doesn't have to be asked twice.
The Michigan City native jumps in feet first, ready for a challenge. 
That's according to Michael Noland, president and general manager of the South Shore Line, who, along with Konrady, has worked to build support for two of the Region's biggest projects in years — the West Lake extension from Hammond to Dyer and the double-track modernization project from Gary to Michigan City.
"Her leadership has been incredibly important in advancing these projects," Noland said. "She's a leader in the community who can present a voice that humanizes what the impacts of the project will be to the commuters and the Region as a whole."
Konrady has spent the last 15 months fitting nicely into her new role as president and CEO of One Region, a nonprofit civic organization with a mission of promoting projects and policies that attract and retain talent and increase household income in Lake, LaPorte and Porter counties.
One Region is a merged organization, borne out of the Northwest Indiana Quality of Life Council and the "One Region, One Vision" initiative started by The Times Media Co.
Expanding the South Shore Line is critical to improving quality of life and economic development in Northwest Indiana, and persuading millennials to plant roots here to live, work and play, Konrady said. 
She's the perfect example of the type of millennial she hopes to retain and/or attract to Northwest Indiana: Konrady graduated from Marquette Catholic High School in Michigan City before she left to attend the University of Denver, where she obtained a bachelor's degree in geography and a master's degrees of business administration.
Her career took her across the country. Before joining One Region, she worked for CH2M in Fresno, California, with a focus in governmental affairs and community outreach for water infrastructure. While living in Washington, D.C., she worked as a legislative assistant for U.S. Rep. Pete Visclosky's office and also at the Northeast-Midwest Institute. There, she was director of the Great Lakes Washington Program.
In the end, however, she was homesick for the Region. 
"I felt homesick," Konrady said. "I love Lake Michigan in the summer. We have great hiking trails. Our outdoor rec is often overlooked, from Chicago to southwest Michigan. The breweries, the wineries, all overlooked."
Konrady's One Region was a key player in organizing a series of public meetings earlier this year to help promote and secure funding for the South Shore project, she said. 
Public input is critical for such a massive project, she said. 
"Millennials and homeowners, they're looking for easy transit into Chicago. We need to strengthen ours," she said. 
Northwest Indiana is not without its challenges, but the area should leverage its proximity to Chicago, she said. The One Region organization's chief initiative recently has been to secure funding for the South Shore West Lake rail extension.
"We should be marketing our Region as 'The best way to live in Chicago just so happens to be in Indiana,' " Konrady said.
Northwest Indiana Regional Development Authority CEO Bill Hanna said Konrady is playing a key role in helping people understand the benefits of the South Shore extension project.
Hanna said Konrady "absolutely" deserves a spot on this year's "20 under 40" list. 
"I think this list is not just celebrating successes. It's celebrating who people are, and the people we want to see further invested in. It represents values we want to replicate," Hanna said. "These individuals tend to have all these things in common. When you say their name, you identify with movements outside of themselves, movements larger than themselves. It's an important quality to have."
Konrady said she also helps out with the Michigan City-based Lakefront Career Network, a group committed to engaging career-minded young professionals in the area. Each year, the group also raises funds for various nonprofits in the area. 
The Times Media Co. Publisher Chris White, who is on the One Region's board of directors, called Konrady an "absolute star."
"She has an inclusive vision. She's always working, always focusing, always looking at ways to make her ideas better," White said. "She's excited to get more of her peers engaged."
Early life's travels prepared Katie Kirley for role as school principal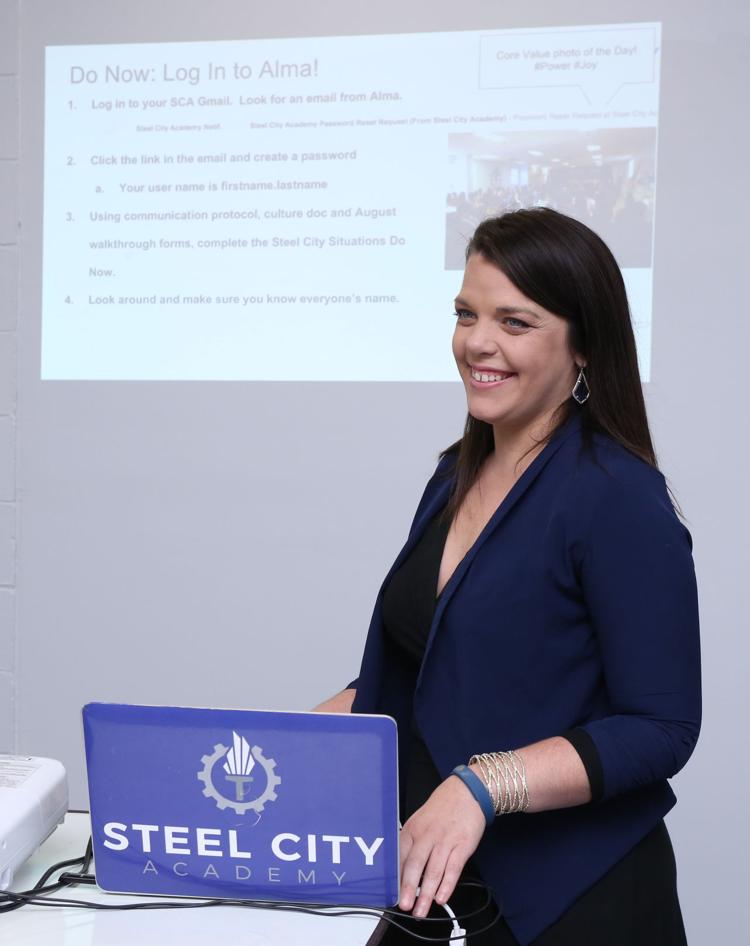 By the time she turned 18, Katie Kirley had lived in five cities and three Midwest states.
Kirley, now 33, is convinced it was that adjustment to multiple people and places that helped her become the person she is today including her suitability as Steel City Academy executive director and principal.
"We moved around a lot and it is one of the ways I can relate to others. We are shaped by our childhood experiences," said Kirley, who was selected as a Times Media Co. 20 Under 40 honoree this year. 
Kirley was born in Kewanee, Illinois, on a farm but her parents soon packed up her, her twin brother and an older brother and moved to Iowa living in Cedar Rapids and the Quad Cities areas.
During her middle school and high school years, the family moved to Woodbury, Minnesota, outside of St. Paul, and it was there that Kirley said she felt most at home during her formative years.
"I loved Minnesota," Kirley said.
Growing up with two brothers, Kirley was a good athlete and got the position of shooting guard on her high school basketball team, which won a state championship and had a 32-0 season.
"I was mentored by my coach and saw myself as a leader," Kirley said.
Kirley decided early on that she wanted to become a doctor and live in Chicago so she attended Loyola University in Chicago with those goals in mind.
A women's studies class she took made a huge impact on her, and Kirley instead turned her sights on wanting to serve in a community with high needs.
Kirley was accepted by the Teach for America program and wound up in Northwest Indiana in 2007.
"The school I interviewed with was in Gary. I was the first-ever teacher to be placed there as part of the program," Kirley said.
Kirley's first job was teaching middle school science and math at the Gary Lighthouse Academy.
"For the first-time ever I felt like I belonged to a community," Kirley said.
Kirley said the community took her in as an outsider and soon she felt loved and supported by school parents. She knew she had made the right decision to go into education.
"Not far into my first year of teaching, I knew I'd stay in education and in Gary," Kirley said.
Chrissy Hart, a co-founder of Steel City Academy, has known Kirley since 2007 when she started teaching at Lighthouse.
"I was her principal her first year that she was a teacher, and from the very beginning she was very enthusiastic and the strongest in the building. She was very much a natural at it," Hart said.
Hart has seen her colleague grow and thrive in the educational field including being a part of the two years of planning that led to the founding of Steel City Academy.
"It was good that she committed all her potential to Gary," Hart said.
In 2013, Kirley served as assistant principal at Lighthouse and taught seventh-graders.
Prior to becoming an assistant principal, Kirley had left her teaching position and attended Columbia University in New York City where she received her master's in school administration.
"It was a win win," Kirley said.
It was in 2014 that a group of her colleagues, some born in Gary and some who worked there, met to discuss the possibility of starting a stand-alone school just for residents of Gary.
"Steel City Academy was born," Kirley said.
Both Hart and Kirley remember the series of focus groups and meetings, starting in the spring of 2015, that eventually determined what would be become Steel City Academy.
"We did a listening tour so we could be deeply rooted in what parents wanted," Kirley said.
Last school year, there were grades seven and nine with grades seven through 10 in place this coming school year, Kirley said.
Eventually, there are plans to have pre-K through 12th grade.
"I will be in this for life as far as my commitment to Steel City," Kirley said.
Duane Krambeck, of Crown Point, said he first met Kirley 10 years ago when both were working for the Lighthouse Academy.
"It was the second year for me and the first year for her," Krambeck said.
Krambeck said he moved up to become principal at Lighthouse Academy, and left there to take an administrative position at a public school in Indianapolis.
He said he came back to teach at Steel City after encouragement from Kirley.
"I don't think I would have done that for anyone but Katie," Krambeck said.
Krambeck added: "Her ability to motivate and inspire people is something that is extremely rare within schools or any sector."
Brian Laciak builds success on family's accounting legacy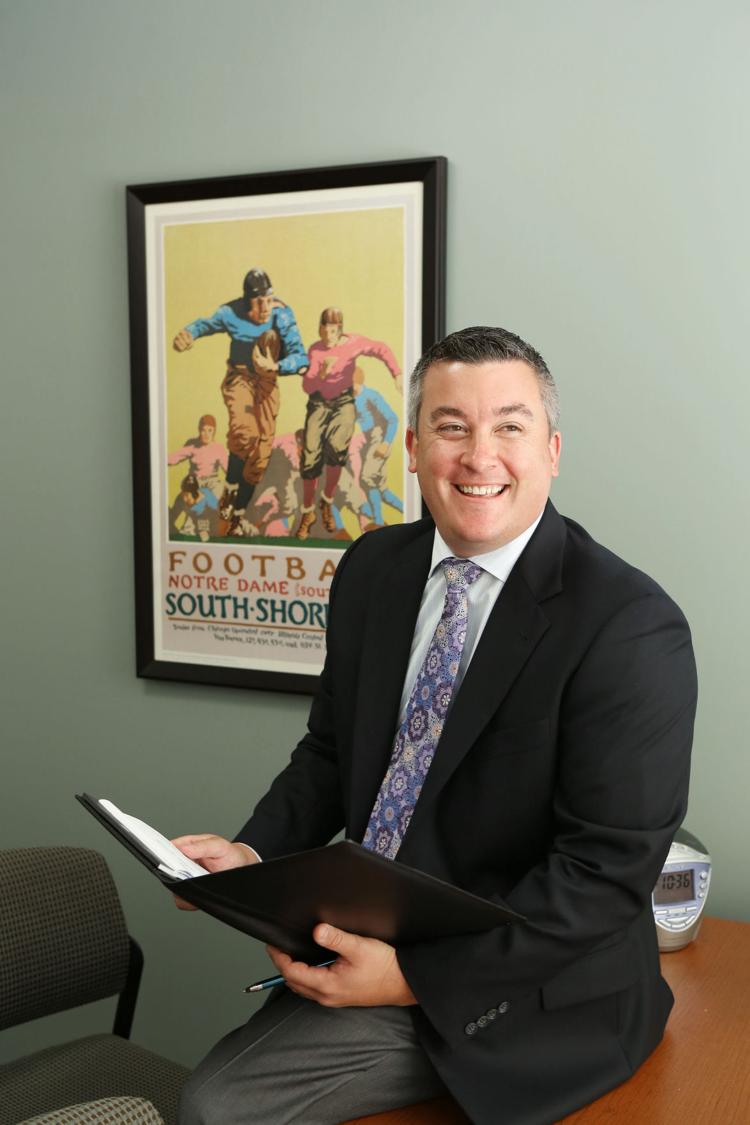 Being an accountant is more than getting to know the numbers for Brian Laciak. It's about knowing the people, which is something he learned early from his father, Joseph.
Brian, now an accounting manager with Laciak Accountancy Group in Valparaiso and Schererville, told a story about an incident that happened when he was working in his father's office while still in high school. An older female client of his father's wanted to get her first cellphone, but she wanted Joseph to go with her to help choose the best one. 
"My father was a CPA in the '70s, and my brother and I were exposed to this as kids and saw the value he brought to his clients," Brian said.
Brian was born in Highland to Joseph and Barbara Laciak. He has a twin brother Geoff, who was chosen as one of the 20 under 40 in 2011. Brian graduated from Bishop Noll in 1996 and headed to Notre Dame to study accounting.
"I was always good in math," said Brian Laciak, a Times Media Co. 20 Under 40 honoree for 2017. "We always talk about using numbers to tell a story and about using numbers to tell where you've been, but you can show where you are going in the future, helping to control costs and explaining what caused a problem and how to prevent it. Numbers tell a story.
"When I decided to choose accounting as my major at Notre Dame and start my professional career in public accounting, my father told me that he did not want my first job to be with him. Growing up, I always liked and admired the work my father did. When I graduated from college, I never imagined that one day I would be working with my father."
After graduating summa cum laude from Notre Dame in 2000, Brian went to work for Deloitte and Touche in the audit department for 3-1/2 years before taking a job with UBS Alternative and Quantitative investments, a hedge fund company. Both companies are located in Chicago, where he lived even after joining his father's firm in 2009.
After his son Nolan was born, Brian and his wife Marcy decided children needed more than a back deck to play on, and they returned to Northwest Indiana in 2014.
"After spending almost 10 years working with larger firms in Chicago in public accounting and then in industry, I began to have a different perspective on the work I was doing," Brian said. "I was improving my technical, leadership and communication skills, but I was working long hours and not seeing how my work benefitted others. I needed to try something different that would provide me with both personal and professional development. That desire for something different led me back home."
Joseph Laciak founded the company with a partner in 1983. Nine years later the partners split to form separate firms. Laciak Accountancy Group is very much a family business with both brothers working for dad. Geoff started the year before Brian. Barbara also did a stint while the boys were in high school.
Among Brian's clients is Dr. Keith Pitchford, who runs Great Lakes Orthopedics, a sports medicine practice. Pitchford said he believes in "keeping things local" and interviewed several accounting firms before selecting Laciak Accountancy Group. Brian has handled the account since joining the firm.
"He works closely with the office manager, my wife and myself," Pitchford said. "We have meetings twice a year with our lawyer and our accountants to strategize. The big decisions come down to dollars and cents, and they are very attentive, efficient and they communicate well in their office."
Pitchford said his office manager recently retired and Brian stepped in during the transition to work with the new manager to streamline the operation, including getting new accounting software to get the office more up to date.
"The previous office manager was used to pen and paper, and I am too. So I leave it to the youngsters to update it and make it more modern. There was technical capacity we weren't using, and he helped make that happen. Joe and Brian were very comforting in going through the process, and I know they were very vigilant. They work well as a team over there. They are energetic and the hours they put in are parallel to mine.
"I teach medical students and I tell them the three A's are affability, availability and ability, and Brian has all three."
Brian described himself as "a hard worker who cares about people, both my clients and my coworkers."
"I'm willing to do anything to help people out," Brian said. "If I don't know the answer, I find it. I'm a people person, and I enjoy making the community I live in better. I brought my family back here to raise them, and I'm trying at this point to give back to the community. I deal with people from all walks of life and backgrounds, and I like helping people start new businesses and get them off the ground and make them successful.
"Being able to work with my father and my brother is icing on the cake," he said. "I learn something new on a daily basis and feel fortunate to be able to interact with coworkers, clients and other professionals that inspire me to continue to give back to the community."
Passion for baseball leads Brian Lyter to front office job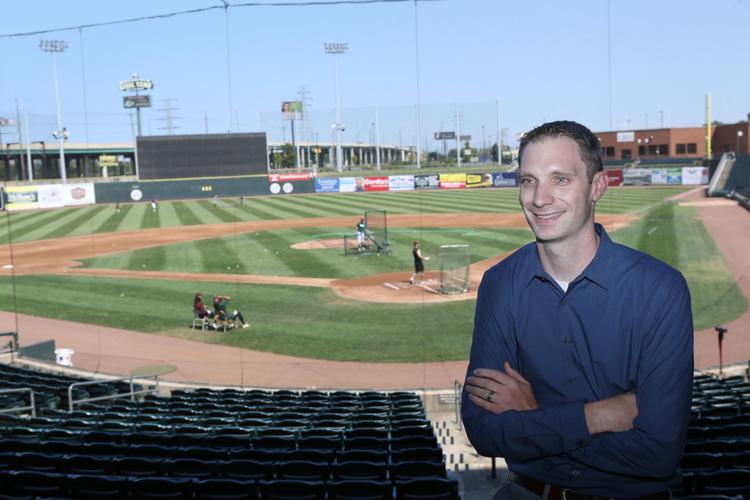 Baseball puts a smile on the face of RailCats' Brian Lyter.
"On the first day in spring, I can grab somebody in the office and we can go play catch on the field. I can see me doing this for a while," said Lyter, a Times Media Co. 20 Under 40 honoree for 2017. 
The 30-year-old, of Merrillville and who became the youngest general manager of Gary's independent baseball team nearly three years ago, is enjoying his ninth season in the minor leagues. He is in his fifth season overall with the RailCats.
Lyter said, "I oversee all facets of the ball club from business operations, to marketing, to the team on and off the field.
Pete Laven, president of Salvi Sports Enterprises and the man who hired him said, "When I came up here in Chicago to work for Salvi Sports, probably one of my first calls was to see if I could get Bryan up to Gary.
"Thankfully, he accepted, came on board and it didn't take long for him to get ingrained in the community. From there the leadership skills became apparent. There is no better fit for the manager job than Bryan."
Lyter talked to The Times on a typical day in a season that runs from mid May to early September. "I was just on my way back to the accounting office to put some deposits into the books and reconcile the (previous) month.
"I've already done a walk through of the (U.S. Steel Yard) stadium with my (public address) members and groundskeepers as we start a home series to make sure the stadium is ready to open our gates.
"I will check out ticket sales, make sure we are ready for our staff meeting and getting our groups and all our promotions lined up. I'll see what the weather is like and maybe pull the tarp later," Lyter said.
He grew up in Allegany, New York.
"My dad was an old basketball, baseball, football coach in a small town and I played all those sports coming up through high school." He received a bachelor's degree in sports management from West Virginia University.
"I wanted to be involved in sports on the business side. I didn't know at the time it was going to be minor league baseball, but I'm sure everyone has that thought of working for The Yankees.
"I made a connection — through one of my relatives, an attorney in Las Vegas — to the general counsel for the Angels in Los Angeles and who was a West Virginia University alumni who pointed me in the direction of the baseball winter meetings.
"They have a huge minor league baseball job fair where I got an internship, got into an old Ford Escort and moved 1,000 miles to Little Rock, Arkansas," home of the Arkansas Travelers, an affiliate of the Los Angeles Angels of Anaheim.
"As an intern, I started picking up trash, blowing the stands out with a leaf blower, weed trimming, cleaning toilets and being the mascot."
What is it like being the team mascot?
"It was hot. You take pictures with fans and even though you have the mascot suit on and the fans can't see your face, you still find yourself smiling."
After four seasons with the Travelers, he got the call to go to Gary.
"I really like the flexibility of how much I can have my hands on in minor league baseball. I love that every day is different. I love the creativity in coming up with the staff the crazy promotions we do and watching them execute them. The fact we get four hours a night to have fun with our fans," he said. "Seeing smiles on their faces, particularly the kids, when they walk into the ball park and are having a good time is the best."
Josh Buchholz, vice president and general manager of the rival Fargo-Moorhead Redhawks team, said, "I think Brian has done a really good job there in Gary. He is a good young executive. He has really stepped in and done a nice job for them.
"While executives this young have become a little more common, Brian has been at it for some time now," Buchholz said. "The Salvi Sports group obviously like him. Gary is their flagship organization. Having Bryan at the post is a real testament to his work and dedication." 
Lyter said after the season he will start re-evaluating which of their early promotions went well and which they want to tweak, looking toward 2018.
Laven said, "I couldn't be more proud of him. He is just one of those guys for whom no task is too much."
Ashleigh Marlow enjoys strengthening communities through charitable work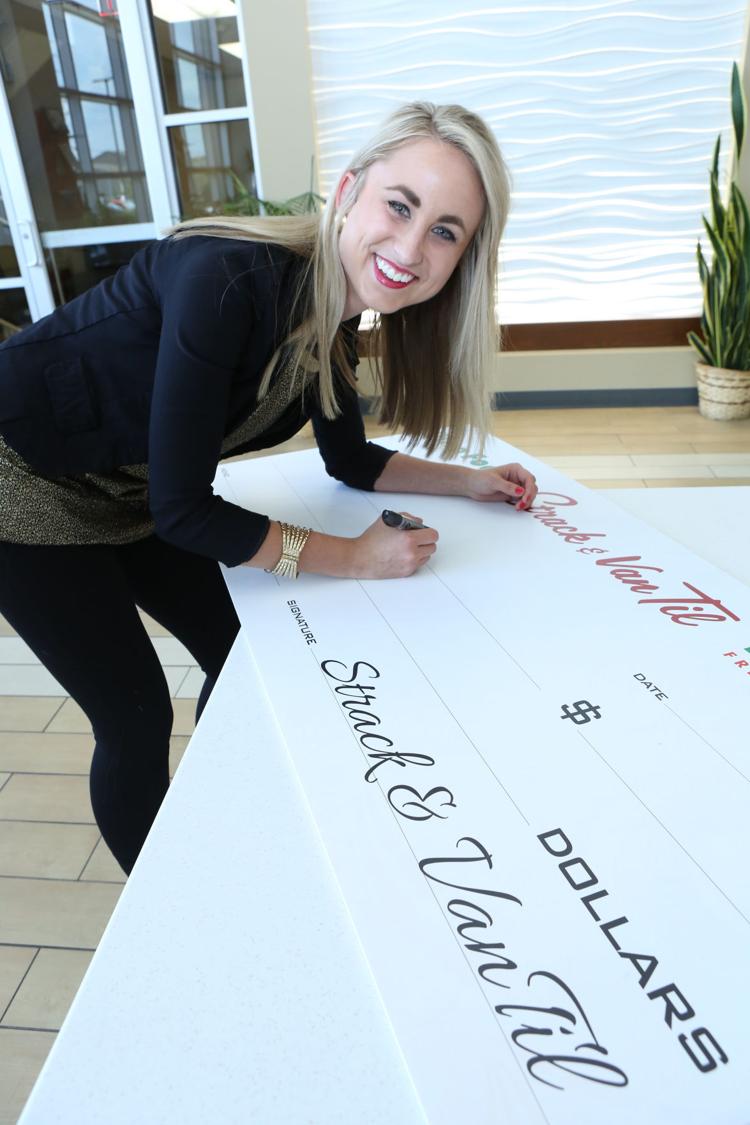 Ashleigh Marlow, who entered the grocery business by chance, now handles public relations and human resources for Highland-based Strack & Van Til.
Marlow, a Times Media Co. 20 Under 40 honoree for 2017, established a centralized training system for the grocer's 20 stores and helps the company support charitable organizations, including by coordinating the monthly fundraising drives at the check-out aisles.
Chris Bengston, the chief operating officer of Leeps Supply Co. who had been vice president of public relations at Strack & Van Til, said she was a true professional.
"A few times in my career, I've come across a gem of an employee … a hardworking, successful, results-oriented achiever that always goes the extra mile to champion the company's vision and achieve professional goals," Bengston said. "Also, in life I've known some truly great people that handle situations with honesty and integrity and approach others with kindness and respect, unwavering in their intent at teaching and doing and the right thing. Not many times, have I had the opportunity to know and work with the example of both; that's Ashleigh Marlow."
They worked together for two years; he was instrumental in her rise through the ranks from a store clerk at the WiseWay in Chesterton to an employee in the corporate headquarters in Highland.
"It's rare to find a person that can successfully juggle as many things as she does, both personally and professionally … someone that takes the high road every step of the way, never looking for credit but always willing to give it," he said. "Her care for others, her heart for service and her willingness to take on anything that comes her way, makes her pretty unique. Ash is one of a kind."
Twist of fate and career path
Marlow had been studying food and nutrition at a college in South Carolina until it discontinued her major. She returned home to figure out her next steps, and got a part-time job as a cashier at WiseWay in Chesterton to earn money.
"It got bought out by Strack & Van Til, there was suddenly more opportunity to grow," she said. "One thing led to another, and it became my career. I was able to learn the ropes of payroll and human resources."
She became a payroll clerk and then a human resources coordinator at the Chesterton supermarket. Marlow was then tasked with setting up a centralized orientation for new Strack & Van Til hires, so they'd get the same introduction to the company and training regardless of whether they were hired in St. John, Cedar Lake or Whiting.
She and another human resources professional at the corporate office created slides, PowerPoints and films for the six-hour long introductory session, which covers everything from the perks to working there to customer service standards.
"We do brain teasers and scavenger hunts throughout the store," she said. "We keep it interesting."
Marlow also was put in charge of public relations, a community outreach job that requires her to evaluate donation requests. She determines whether Strack & Van Til should get involved in a particular cause, and what a feasible level of involvement would be a good business decision.
"We generally support kids, women, police officers, veterans, and those who are hungry because we are of course a supermarket," she said. "Those are the five main categories. Then we have to navigate what we are able to do, and look at the numbers and the resources."
She works with a variety of charities, helping them determine if they'd like to do a pinup promotion where donors are listed throughout the store, such as on paper hearts for the American Heart Association, or a checkout challenge where customers are asked to round up so they might donate $0.30 or $0.50 while making a purchase. Meals on Wheels of Porter County just raised $60,000 at Strack & Van Til stores in June.
"People are more likely to donate during the checkup challenge," she said. "People like to pay a nice round number… It's super-busy and fun and rewarding to work with so many different organizations."
Marlow said the work is fast-paced because as soon as one fundraising campaign is wrapped up she has to start working on the next campaign. She must attend a lot of meetings, go over talking points with cashiers and arrange for incentives to make it competitive, such as for the charity to throw a donut party for the top-rated store.
And she must publicize the campaigns with frequent postings on Facebook, and coordinating coverage from local media.
Marlow finds the work rewarding, and that Strack & Van Til's mission statement and values align with hers.
"I like growing with a company that I believe in," she said. "I've been very blessed to work at Strack & Van Til and gained a lot of confidence. I went from working in the Chesterton store to moving up in the corporate world. The challenge is fresh everyday. No one wants to stay stagnant."
Byron Martin on mission to build bridges between cultures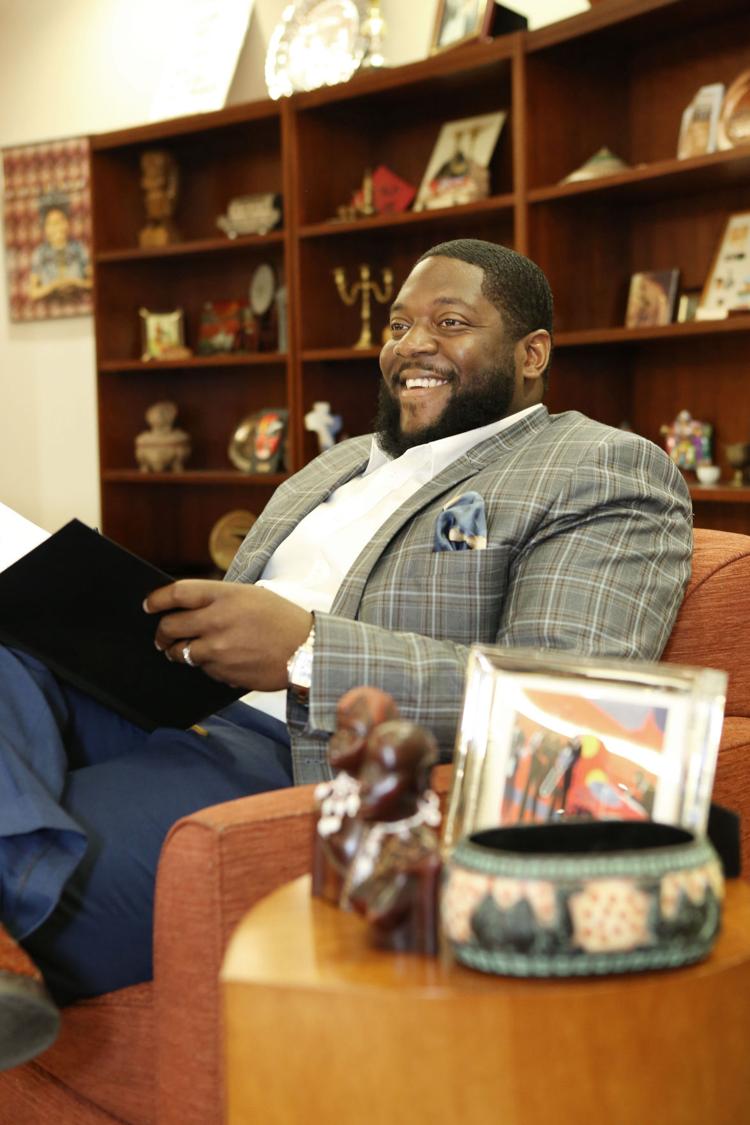 Byron Martin said he initially wanted to be a psychologist.
But as he was doing his course work, he fell in love with the university setting and the potential available at the level of higher education.
There are not many other opportunities for younger and older people to come together and carry out meaningful dialogues, Martin said.
"Students teach us," said Martin, who is being recognized as a Times Media Co. 20 Under 40 honoree for 2017. "We're exploring a lot of things together."
After a short time working in the area of housing at his alma mater, Abilene Christian University in his home state of Texas, Martin began working in the area of multicultural programs. He then took an opportunity three years ago to continue in that line of work at Valparaiso University as director of the Office of Multicultural Programs.
The move also allowed him to be closer to his now-wife, Olufunke Martin, who was studying at a university in Michigan.
Jerry Taylor, a professor at the College of Biblical Studies at Abilene Christian University, said he has known Martin as a student and as a colleague.
"He's one of the most focused individuals I know," Taylor said. "He does everything with a quality of excellence."
Taylor said Martin is not only very intelligent, but also conveys a sense of security and trust with others.
"He's a people magnet," Taylor said.
Helping minorities bridge cultural gap
The windows and cabinet doors in his office at Valparaiso University's Gandhi-King Center for Diversity & Global Engagement were covered recently with dry-erase marker notes and his department's plans for the upcoming school year.
Martin said his primary responsibility each school year is to help under-represented students of domestic minority populations to appreciate their cultures while successfully bridging the gap to the wider culture both on campus and beyond.
"Do you understand your culture?" he asked hypothetically. "Do you understand the culture around you?"
The minority populations served by the Office of Multicultural Programs include African-Americans; Latinos; Asians; lesbian, gay, bisexual, transgender, queer and questioning; and women, he said.
The department not only hosts several events each school year to reach its goals, but also provides a safe space — both physically and socially — to the under-represented student populations, Martin said. He said his job wavers between administrative work and training with students.
"It's a great opportunity to sit in both of those worlds," he said.
Minorities account for about 30 percent of Valparaiso University's student body, Martin said. About half that number are foreign students, and the other half are domestic students targeted by Martin's department.
Martin said he has seen the fruits of his department's efforts in the work being done by former students after they have graduated.
"You start to see it have a real-world application," he said.
Efforts extend beyond campus
In addition to his efforts on the job, Martin is completing his doctorate in leadership for the advancement of learning and service, which has taken up much of his free time.
"When you are working on a Ph.D., that is your hobby," he said.
Martin said he does love to travel when he has the opportunity and loves food.
"I'm a little bit of a foodie," he said.
Martin is working to spread his message of inclusion and aid to minority populations off campus by serving on the board of Project Neighbors in Valparaiso and the Urban League of Northwest Indiana.
He has served on the steering committee for the Altogether Valpo Taskforce, and worked with both the Porter County Sheriff's Department and Valparaiso Police Department on their community relations committees.
"I think we have the people in the space of the Region to think on those things deeply," he said.
Martin is also working with the Northwest Indiana African-American Alliance to find a home for a cultural hub for African-Americans in Valparaiso. The building would be used as a clearinghouse for information and education, and to present a variety of cultural events in a city where African-Americans account for just 3 percent to 4 percent of the population. (The African-American population on campus is 6 percent to 7 percent, depending on the school year.)
"What does it mean to be black in Valparaiso?" he asked.
Ibrahim Najamuddin recruits medical talent to Northwest Indiana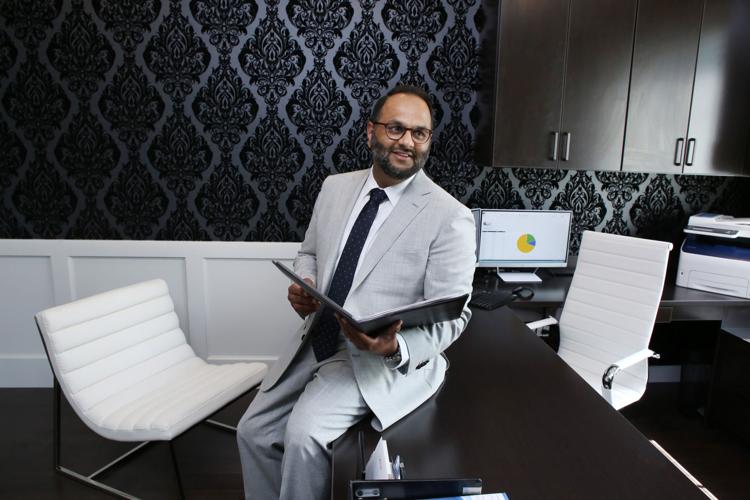 You might say Ibrahim Najamuddin has health care in his blood.
His mother was a family doctor, his father a biochemist for a Region hospital. One of his sisters is a clinical psychologist, another a neurologist. Even his wife is a dentist.
So when he went into finance, he figured he was breaking with family tradition.
For the past two years, Najamuddin has been the director of physician practices and recruitment for the Community Care Network, the physician arm of Community Healthcare System. He is being recognized by The Times Media Co. as 20 Under 40 honoree for 2017. 
"I use my financial background to understand the financial health of the clinics, where we're successful and where we're not, look for areas to save, minimize any losses," he said. "I also use that financial background to be able to develop contracts that are beneficial not only for the physicians but for the health-care system as well."
Born and raised in the Region
Najamuddin was born at Community Hospital, raised in Munster — his parents and in-laws still reside there — and graduated from Munster High School in 2005. He now lives in Dyer and is based at St. Catherine Hospital in East Chicago. Community Care Network has a staff of about 290 physicians and mid-level providers and roughly 70 outpatient clinics throughout Northwest Indiana.
He has bachelor's degrees in economics and finance, and a Master of Business Administration from Indiana University Northwest.
While an undergrad, he did an internship for a private equity firm. But when he finished college, the banking crisis hit. At the same time, he got engaged and followed his fiancee to Indianapolis, where she attended dental school. He got a finance job with IU Health.
He found the health-care industry exciting. "It's constantly changing," he said. "There are always things going on."
When the couple moved back to the Region, he was hired to work in the finance department at St. Mary Medical Center in Hobart. He quickly made his way through the ranks. He was once promoted twice in the same calendar year.
"His entire career path since I've known him has been very impressive," said Nicole Wright, a financial data analyst with Community Healthcare System. "He's definitely an up-and-coming leader in our organization."
She said Najamuddin has implemented several cost-savings initiatives, such as a program to better manage chronic diseases in Medicare patients.
So what makes Najamuddin a good recruiter?
"Definitely his personality," Wright said. "He's a very likable guy."
Najamuddin said his job is even more important because of the communities he serves. He noted that East Chicago has a federally designated shortage of health professionals, so he leases physicians to local safety net clinics, which often have a harder time recruiting providers than hospitals.
He also works to meet the specific needs of those communities. For instance, to plan for the succession of a Spanish-speaking interventional cardiologist at St. Catherine, he recently recruited another interventional cardiologist who was fluent in the language.
"The biggest component to success in this position is to understand the needs of the health-care system, to be able to communicate effectively with physicians, attract them, let them know what the health-care system needs, find out what they need and be able to make that connection for them," he said.
During the recent interview, his phone rang. "It's a recruiting agency," he said. "I get about 10 or 15 of those calls a day."
He uses Northwest Indiana's proximity to Chicago to his advantage.
"We can sell the big city life," he said. "We're only a 20- to 25-minute commute from the South Loop. You can live in the city but work in Northwest Indiana."
He said Community Care Network can offer better salaries and benefits than many Chicago hospitals because the Region is less saturated with physicians. He also markets the ability to work for a hospital system, reducing physicians' administrative burdens.
"It's becoming increasingly difficult for private practitioners to operate independently, with the overhead costs, with the different quality metrics and indicators that are required nowadays," he said. "I think they prefer the ability to partner with a larger organization, where we can focus on the business side of things and let them focus on the clinical side. Essentially they can do what they're trained to do and we do what we're trained to do."
Even though Najamuddin has been promoted multiple times already, he's not done climbing.
"At this age, being able to be in this position, at this level, has been great," he said. "There's been a tremendous amount of opportunity for me to grow and rapidly move up the ranks. Eventually my career goal is to get to a C-suite level position and be able to have that full control.
"To be able to run my own business unit would be the ultimate goal for me. With this health-care system — the way it operates, with my work ethic and drive — I think that would be a very attainable goal, hopefully in the near future."
Anthony Novak's path leads him to law, community service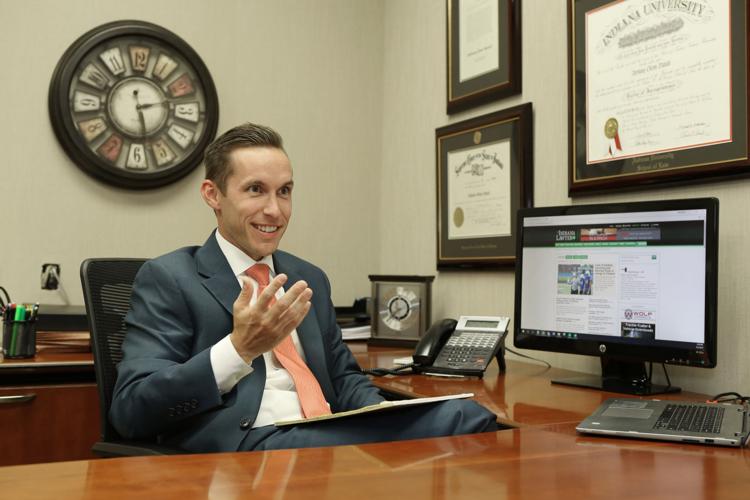 Anthony Novak planned to become a professional golfer, receiving a golfing scholarship to attend Ball State University after graduating from Michigan City High School in 2007.
"When I got to college I realized that there were many golfers who were better than I was," said the 28-year old attorney, an associate with the law firm of Newby, Lewis, Kaminski & Jones LLP in LaPorte.
Although he made his mark in golf at Ball State, serving as captain of the men's golf team his senior year, Novak concentrated on his studies in business administration, earning a bachelor's degree and graduating cum laude in 2011.
The influence to become an attorney also came early in his life.
"When I was younger and in high school, I had more time to read. Through the novels of John Grisham, I found the legal profession," Novak said about his career choice and his decision to obtain a law degree from Indiana University's McKinney School of Law in Indianapolis.
The blending of his degrees in business administration and law is a perfect combination, he said. "I realized to be a good attorney I also needed to learn to run a business."
After completing his education, Novak decided to return to Northwest Indiana, joining the law firm in August 2014. Since then, he has made an impact in the lives of many people, according to Megan Applegate, a CPA from Michigan City who nominated Novak for The Times' 20 Under 40 award.
"With a heavy focus on community involvement, Anthony is making a powerful influence not only in Michigan City, but Northwest Indiana as well," Applegate said. "This is yet another success story of a brilliant Northwest Indiana native bringing their talent back to where they grew up."
Born in Southern California, Novak was a toddler when his parents, Steve and Linda Novak, moved to Michigan City where he attended preschool through eighth grade at Queen of All Saints School.
"I come from a family of five. My dad is a salesman and my mom a stay-at-home mother. I have an older brother who has Down syndrome and an older sister who is now my neighbor, who has four kids," he said.
Novak credits family helping him reach his goals and give back to others.
"My dad has been my mentor, especially with his experience through business and life. He has always passed along nuggets of information," he said. "I find I'm becoming more and more like him."
Novak makes a positive impact in the community through the Michigan City Chamber of Commerce's Young Professionals Group called Lakefront Career Network. He was influential in forming this group and serves as LCN vice-chairman, Applegate said.
His involvement with LCN included serving as project chairman for the LCN's inaugural New Teacher Luncheon in August 2016.
"We contacted the administrators from the public and parochial schools in the Michigan City area and invited all the new teachers," Novak said. "We provided a resource bag with school supplies for each teacher."
For the last two years, Novak also has led the LCN Day of Giving that brought together volunteers who landscaped, repaired and refreshed the Stepping Stone Shelter for Women in 2016. This April, the group brightened The Bridge, a transitional housing facility.
"Businesses donated tons of money for mulch, flower seeds, tools. We did staining and painting," he said.
Mentoring also continues to be a major focus. While attending law school Novak was teamed up with a third-grader at a nearby elementary school.
"I spent every Thursday from 11 to 11:30 a.m. having lunch with him. There I was in my suit and tie outside at recess," he recalled. "That half hour means so much to a child. It's an investment that's very important."
Now Novak volunteers as an Hours for Ours mentor, a program in Michigan City schools that pairs children with adults who spend time playing games, talking and nurturing the children's potential.
He's also a board member of Barker Woods Enrichment Center that originally served children with special needs.
"I previously had the connection through my brother with Down syndrome," he said. "Now it is for children of all abilities."
Anna Ortega ensures human element factors into contract talks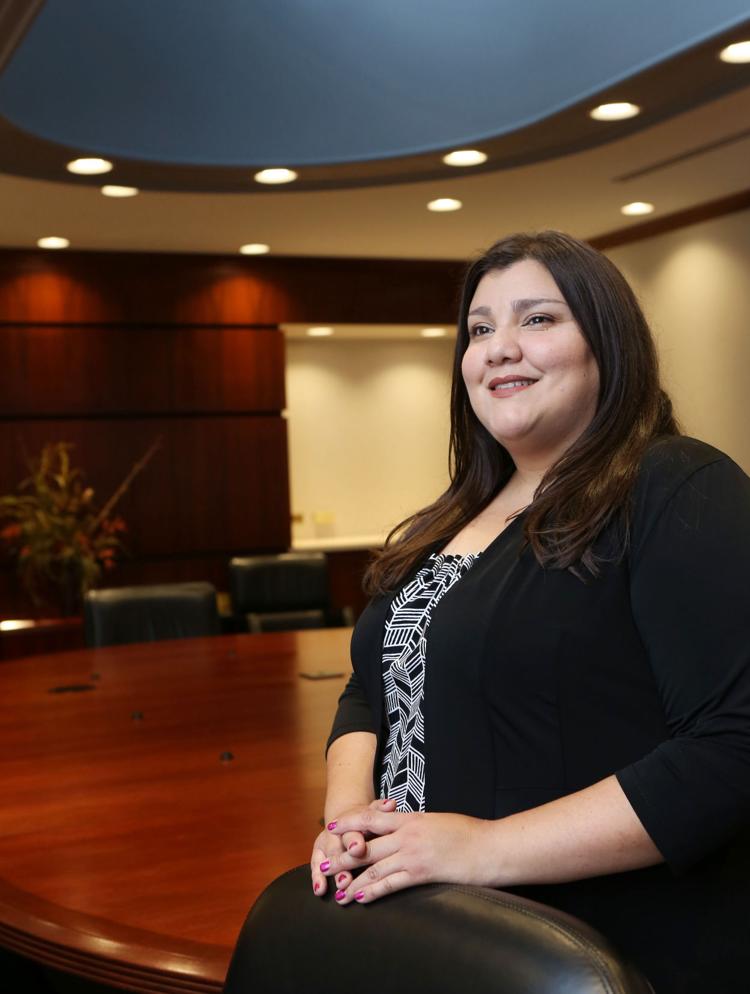 Anna Ortega's desire to work with people coupled with her business experience and analytical abilities has brought her to a position in which she administers a contract governing work conditions for nearly 2,000 employees of one of the Region's largest employers.
"I've always been a people person," Ortega recalled when describing a career that's taken her from financial auditing to human resources management. Now the manager of labor relations for Northern Indiana Public Service Co. parent NiSource, Ortega works to make sure the company's contract with two labor unions runs smoothly.
That means working with employees and supervisors to address problems in a way that sustains a positive working environment, while maintaining the consistency of the company's labor agreements. This year, she is being recognized by The Times Media Co. as a 20 Under 40 honoree. 
NiSource Vice President of Human Resources Christopher Smith said Ortega is essentially "the point of contact between the company and our unions." 
"Anna just does an excellent job being focused on results, but more importantly, being focused on relationships that ultimately drive the results," Smith said. "I can't think of anyone who works harder than Anna."
Ortega's move to human resources management came after eight years in auditing and finance. She earned her bachelor's degree in accounting from Purdue University West Lafayette in 2000, then began her career as an auditor at Arthur Andersen in Chicago.
After the Enron scandal led to Arthur Andersen's demise, Ortega moved to a similar position at Grant Thornton. During her five years at the two consultancies, Ortega worked with a variety of clients in the greater Chicago area, including NiSource.
When she decided to move back to Northwest Indiana, Ortega landed a job in NiSource's accounting department as a senior financial analyst.
"I knew when I came over to NiSource, at some point I wanted to move over to human resources," Ortega said. A job managing employee benefits helped lead to her current role.
"I started to develop a positive relationship with employees and our union leaders," Orgega said of her work on benefits programs. When the company sought a new labor relations manager in 2014, Ortega was chosen for the job.
"Still to this day, I've been able to retain a positive relationship with our unions," she said.
Three human resources consultants report to Ortega, and two contract specialists report to the consultants.
Smith said Ortega's ability to view issues and problems from different perspectives is key to her success.
"She cares about people," Smith said. "She builds great relationships and also holds folks accountable."
Ortega, who moved to East Chicago before her freshman year in high school, grew up the fourth of six children. Her parents emigrated from Mexico to the U.S. Ortega's father worked for CSX railroad as a track foreman for nearly four decades.
"I knew from an early age I needed to get a college degree," she said. "That's something my parents really instilled in me."
Her original goal, to be a teacher, changed a month before her high school graduation, when a guidance counselor recommended a program for minority students that encouraged careers in business.
While that shifted her career focus, it didn't change her desire to work with people.
"I really value interacting with people, helping people sort through issues," Ortega said. "I feel that's what I do on a day-to-day basis."
Ortega now has two children of her own with husband Orlando. They live in Valparaiso, and their son and daughter attend Washington Township schools.
She spends as much time as she can with them, enjoys bicycling on local trails and going on road trips.
"I really like the small, close communities," Ortega said. "I think that having a small community, and being able to raise your kids in that type of environment, is very important."
Returning home leads to career success for Marisa Smoljan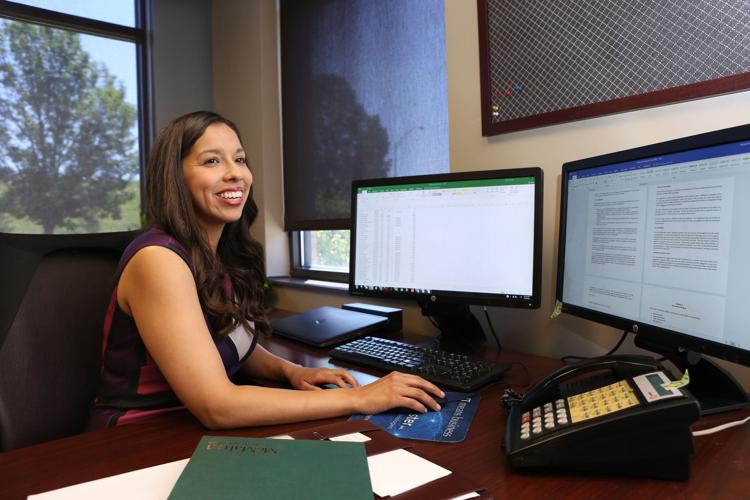 Merrillville native Marisa Smoljan said she's always had a flair for numbers.
It's likely what drew her to the Kelley School of Business at Indiana University.
"The program there is a well-rounded business curriculum that helps you determine your major and I soon found that accounting was my natural direction." she said. "I fell in love with public accounting when I did an internship in Chicago, and after I graduated I worked with the firm, Plante and Moran, for five years."
Smoljan lived in the city for a couple of years and then moved back to Crown Point but continued working in Chicago. The commute eventually wore her down. 
"Between long work hours and an extended commute, it was too much on me and I decided I wanted to work closer to home," she said. "My dad encouraged me to apply at a firm that McMahon and Associates had just acquired. Lucky for me there was an opening and it was a natural fit from the beginning. I've now been here for seven years." 
Working as a CPA at McMahon & Associates has been an enjoyable experience for Smoljan. 
"It was a change going from a large CPA firm to a small firm," said Smoljan, a Times Media Co. 20 Under 40 honoree for 2017. "However, there are many benefits of working for a smaller firm. It requires you to dive into problems and find solutions with the resources provided."
Smoljan said McMahon & Associates has invested wisely in technology, education, and research software so staff can provide the best service to clients.
"I like that many of our clients are local and it provides for more client contact than if I was at a larger firm," she said. "There are many strong businesses within the Region that have been professionally rewarding to work with. I have enjoyed watching our clients' success and being part of their team."
Smoljan also enjoys working with nonprofit clients and attending their events. 
"You get to feel more involved in the community by going to these events and that has been a great experience," she said. Smoljan has become involved with a number of not-for-profit organizations.
"Being involved in local not-for-profit organizations has been very rewarding," she said. "My professional career is fulfilling but I want to be able to give back to the community."
Her husband, Scott, is a teacher and she reminds him that he is impacting lives every day. Smoljan also wants to provide guidance to others. 
"It's that type of change that I want to be part of and why I want to work with the not-for-profit organizations," she said. "I went to school in the Merrillville school system, and my nieces and nephews are currently attending school there, so I want to see them succeed, which is why I became involved in the Merrillville Education Foundation."
Smoljan also is active with the Lake Area United Way and recently joined the board as treasurer.
"I enjoy being part of a board with other successful professionals and business owners that I can learn from and are just as passionate about making Northwest Indiana a great place to live," she said. "The organization strives to change lives within our community and that is exactly what I want to be part of."
Terry McMahon, CPA at McMahon & Associates said, "Marisa's professional growth has distinguished her with our firm and the business community. She took the managerial reins of the tax department in 2013 and was elected partner in 2016."
Smoljan said she is very satisfied with her position at McMahon & Associates and plans to continue to expand her reach.
"I'm happy here and am excited to see our firm continue to grow," she said. "As the youngest partner here, they have built a solid foundation for me, and I want to be part of the ongoing success of the business."
She said the accounting industry is evolving and believes there will be a shift from preparing tax returns to more analytical and business advisory services.
"McMahon and Associates has been a part of the community for over 40 years," she said, "and I hope I can see our firm succeed for another 40 years."
Beth Szamatowicz finds helping at-risk youth a rewarding profession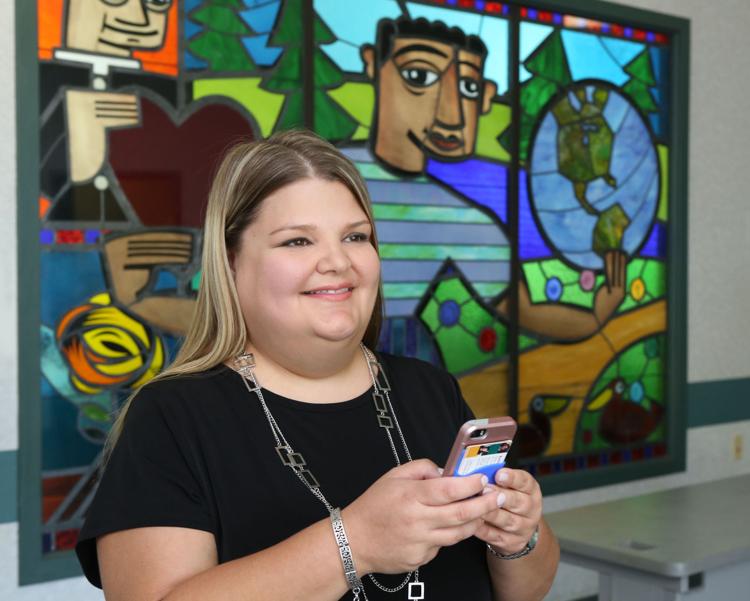 Beth Szamatowicz says she knew from the day she went to college that she wanted to work with people, and today she has realized that dream, though her path was a bit circuitous.
"I am from Dyer, went to Lake Central High School and graduated in 1997, and when I went to college I wanted to be a social worker," said Szamatowicz, a 2017 Times Media Co. 20 Under 40 honoree. "Three years in I changed my major to graphic design, and now I am doing both."
After graduating from college she worked in the for-profit world at a graphic design agency, then as a real estate agent for a few years, and then made the transition to nonprofit.
"I did that because I love people," Szamatowicz said. "I knew someone who worked here at Campagna Academy and always had a calling to help people and wanted to give my time to people, so I am happy to be here." 
Szamatowicz joined Campagna Academy in 2007. She deeply enjoys serving children and their families in her position as director of public relations and volunteer services.
Campagna Academy services about 500 kids and their families annually.
"For the past 70 years, Campagna Academy has worked with at-risk youth through a multitude of programs and a full-continuum of care — from therapeutic foster care, day treatment and substance abuse treatment, and we have many different residential treatment types of programs," she said.
Multitasking is part of Szamatowicz's regular routine.
"On a daily basis I do all of our design, all of our social media marketing, our website, all print and publications, press releases, and I also do all of the program marketing," she said. "We do a lot of tours, fundraising — you know not-for-profits, we wear 16 hats."
Szamatowicz also organizes educational opportunities for the community, extending the reach of Campagna Academy's services.
"We plan a foster care conference every year and we've been doing that for the past seven years," she said. "This conference offers education for foster parents. The first year we had less than 60 people, and this year we had over 300. It's a nice day for foster parents who come from Porter County, Lake County, Newton, Jasper, Starke, LaPorte, everywhere."
Szamatowicz said a big part of her job centers on Christmas.
"My life stops, as well as everyone in our department, and we take care of the kids, making sure they have a good Christmas," she said. "We do a gift tree with the malls, matching the gifts and getting them wrapped."
Her organization helped about 150 children last year at Christmastime.
"You can imagine if you have kids and you get them gifts how hard that can be, making sure it's all equal — well we have 150," Szamatowicz said.
More volunteers = greater value
Perhaps the largest area of growth at Campagna Academy under the direction of Szamatowicz is through the volunteer program.
When she started 10 years ago as marketing coordinator, the organization had few volunteers and believed it was an underutilized resource. 
"I thought we could really be utilizing them because you never know who is going to make a difference in the life of a child." Szamatowicz said. "I built the program from the ground up. We have purpose-based volunteers who teach our kids a skill, work with kids in our gardens, and work with our pet therapy program. This is a big piece of what I've done here and over the years it has continued to grow."
Last year, the academy's 428 volunteers provided more than 4,800 volunteer hours, which translates into about $110,000 in monetary value.
"The program got so big we actually hired a full-time volunteer coordinator so we are able to do more," Szamatowicz said. "It's pretty exciting. Seeing the impact is why I love my job. Seeing that volunteers want to give their time, which is a precious thing, and they want to give it to kids so they can experience something different."
Erica Kerke, volunteer coordinator for Campagna Academy said besides building a successful volunteer program at Campagna Academy, Szamatowicz also mentors other nonprofits with their volunteer engagement and management so they too can have positive outcomes and experiences with their volunteer programs.
"We are pleased to have her recognized for her outstanding leadership and tireless efforts in restoring hope and building dreams for at-risk youth in our community," Kerke said.