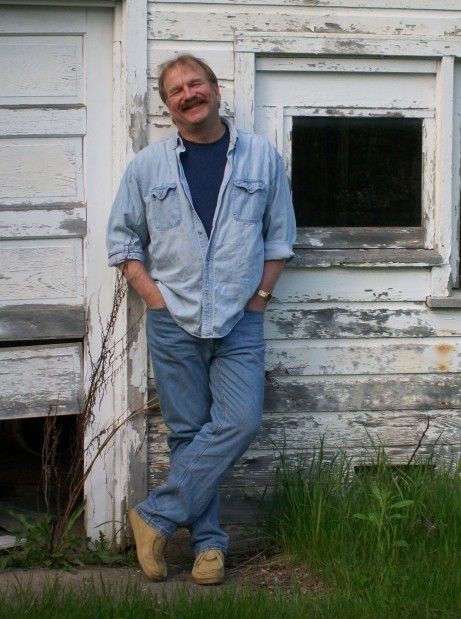 When it came to creating his most recent set, "Silhouette of a Fool," Jim Hoehn's worlds as a songsmith and news reporter were fused.
"As a journalist, sometimes you're guilty of liking your own writing, so my previous songs were a little longer and the producers had suggestions for the new songs," he said. "And that criticism doesn't bother me because I've worked with editors my whole career, who have said 'Whatever you're thinking you're writing's not the greatest thing in the world, and we can fix it,"
Slated to perform at Valparaiso's Cornucopia Coffee Company on June 1, Hoehn, by day works for the online version of the Milwaukee Journal-Sentinel. He also served as the managing editor of the nationally-published Rugby magazine and has also covered a myriad of sport events over the course of his career.
More than 20 years ago, he was inspired to create, rather than report, after seeing rugby friends playing in a band.
"(As a journalist), you have X amount of built-in arrogance about your writing ability," he said. "You listen to stuff on the radio and you say 'Jeez. I could write this.'"
At his wife's request, Hoehn entered, and won, a songwriting contest and, not long afterwards, found himself onstage at Milwaukee's annual Summerfest.
Hoehn has recorded and released five CDs over the years and has shared stages with Warren Zevon, Don McLean, James McMurtry and Kinky Friedman, to name just a few. He has also overseen a series of discs, "Thongs in the Key of Live," which highlight tropical-minded songs by songsmiths throughout the country and are akin to some of the music he creates in his own right.
"Silhouette" was released last month and produced by John Sieger, a co-founding member of the acclaimed veteran roots rock outfit Semi-Twang.
"Literally, I'd be on my way home from the newspaper and the studio's between work and my house," he said. "If the (studio) time was available and there was something needed to be done, I could swing by and do two hours and head home."