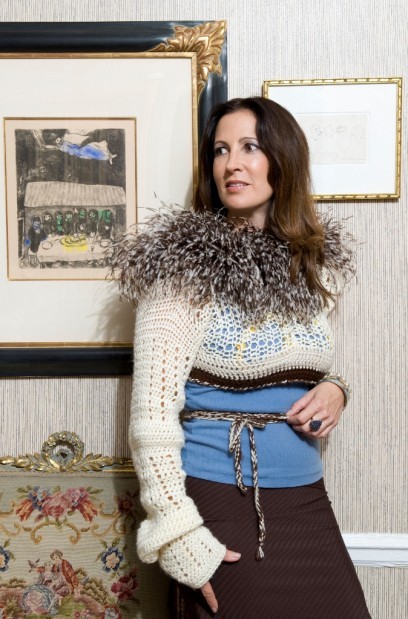 There is one reason why Randolph Street Market is celebrating 10 years this year—market founder Sally Schwartz's ability to embrace change, the very nature of the vintage industry.
"Every time I think I can put this thing on auto pilot I need to jump in and retool something. There are changes that need to happen every year just to keep the event fresh and responsive to what people want," says Schwartz, former party planner.
This "urban treasure hunt" has grown into 8 acres of one-of-a-kind pieces and its number of attendees has grown to more than 80,000, including celebrity shoppers Vince Vaughn and Nate Berkus.
"Most antique markets are very bare bones with no production value. Our event would not be the crazy festival it is without live music and entertainment. It's a shopping experience like no other. We have the pickers, the junker, the antique dealers, indie designers, global goods purveyors, we want something for everyone," says Schwartz.
Frequent Market dealer Don Colclough of Mr. Modern enjoys the all-age crowd too.
"As I get older it becomes more challenging but the younger vendors give me motivation. Even after 34 years it's still fun, meeting new and old customers and selling things that they want and/or need," says Colclough.
Another motivation for both Colclough and Holly Regan, a Jill-of-all-trades in the vintage industry, to return to the market year after year is Schwartz's thoughtful nature to both dealers and buyers.
"It's hard to keep up your energy when you are schlepping your stuff and its 100 degrees. But Sally has thought of everything based on her experience," says Regan. "She has runners who help transport large items for buyers. It's great for the dealers who want to sell an armoire or big sectional to a person who lives in the city but doesn't even own a car. Sally has perfected it so that it is a success for everyone."
Schwartz' passion for party planning and vintage intoxicates those around her and keeps the market strong.
"The excitement of spending so much time on something that only takes place 26 days out of the 365—the pressure is immense. But the excitement of having a huge party overcomes the anxiety. The show must go on and I need to have fun so they can have fun," says Schwartz.