As the snow begins to melt and the breeze starts to warm, what better way to greet the new season with some sweet morsels? These recipes will …
Taking the award winners alphabetically would put you at the best spot for Asian food: Tammy Pham's Asparagus in Merrillville, just north of U…
PORTAGE | Kelsey's Steak House here will close its doors June 13 after providing fine dining service for nearly 28 years.
VALPARAISO | The iconic region restaurant Strongbow Inn served up its signature turkey dinners for 75 years.
The Crisis Center wine-tasting marks 20 years and growing and it is time to make a choice for Bartlett's third annual oyster (and lobster and …
Last year's Mother's Day I ate at Ralph's (Brennan family) on the Park in New Orleans with my mother-in-law and daughter. Admittedly this will…
Food, cocktails, music and mayhem begins today with Chris Boykins MTV's Rob & Big at Macy's River Oaks, Kentucky Derby Soiree in Hammond a…
Northwest Indiana and Southwest Michigan have become a national hotspot for some of the country's favorite beers and wines. So many breweries …
Toughen up, beer lovers, it's going to be long spring, summer and fall with celebrations of all things brew-wise in Northwest Indiana and Sout…
Micro-distilled/artisan spirits, locally produced beer/wine/spirits, onsite barrel-aged drinks, regional signature cocktails and culinary cock…
Foraging classes with herbalist Lisa Rose return, and Richard Melman and Lettuce Entertain You restaurants celebrate James Beard Week with spe…
The Mystery Dinner, a South Shore Arts tradition benefiting educational art programs for children in schools, recently celebrated its fifth in…
From the roof of your house to what you add in your yard, choosing the right materials is important. Those choices impact not just the curb ap…
For nearly three decades, the James Beard Foundation has been presenting its esteemed awards ceremony honoring chefs, restaurateurs and other …
James Beard will stay in 2016 and 2017, as the almost sold-out event May 4th at the Lyric Opera house, has already attracted the best and brig…
New York's David Chang Makes Very Good Food: I am not sure how we narrowed down the choices to Ma Peche on our first night in New York,.---Pat…
Like a rerun of the theater scene coming of age in the Second City, the food landscape in Chicago is as big-time as our world-class city itsel…
Pancakes, waffles and French toast? They're fine, but they're also just the start.
For my daughter's 10th birthday, I took 15 giggling girls to dinner at a Japanese steakhouse.
For me, a grilled cheese sandwich is just pure comfort. And truth is, even a bad grilled cheese is satisfying. But a great grilled cheese will…

Midwest Express Clinic / Crown Point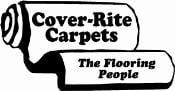 Cover-Rite Carpet & Design Center
More than a decade after Julia Child's death, the foundation she created finally is launching a culinary award named in her honor.
When it comes to smoking hot barbecue, Bombers BBQ continues to deliver.
Pope Francis, who recently lamented he can't slip out and get a pizza like he used to, finally got a pie — albeit one hand-delivered to his po…
Phil Potempa's weekly farm column recipe.
We're not entirely sure what the difference is between a classic open-faced sandwich and the suddenly hip world of toast with toppings.
There's no right or wrong answer to, "What is the best doughnut they sell at Munster Donut?"
Though you hear lots of talk about 10-day detox, paleo diet and other cleansing programs as Spring approaches, April is Bacon Month.---Pat Col…