Editor's Note: This story first appeared in Shore magazine in 2005. Garnett Watson is now retired from being global security chief for Eli Lil…
As is the case with most nonprofits, the need is always greater than available resources.
She hears it as she's waiting in the wings: the murmuring of the audience, the sudden rustle of settling in as the house lights dim. In the br…
Imagine the romance of horseback riding in winter: a brisk, clear morning, being the first to set out on fresh trail of untouched snow, the cr…
The citizens of Miller Beach are always saving something, and George Rogge is often one of the ringleaders.
Actress, model, painter, writer of books, plays, and films, her career focus has gone from glamour to gritty to grandmother in a career spanni…
When it comes to classical music, Robin Fountain and Kirk Muspratt know their stuff.
Bean certainly isn't into bland. And the Miller Beach vibe was just what she and her husband were looking for in choosing a second home.
Still working at 90, Bill Wellman's autobiography shares a lifetime of memories.
A Crown Point resident, author Rosemary Gard was raised by her Croatian immigrant parents in the Glen Park section of Gary.
For more than a decade, Barbara Biernat, owner of Barbara B Builder LLC, has broken ground in the male-dominated construction industry.
CBS meteorologist Megan Glaros' day begins in the middle of the night, when she awakens about 1 a.m. and makes her commute to downtown Chicago…
Chuck Banks' father's hobby was building wood boats, a skill and love he passed down to his son when he would visit his Northwest Indiana home…
The last time Ralph Tarka visited the U-505 at the MSI was about two years ago just before he retired from American Airlines. But he has been …
Paul Payne, a retired history teach, was born July 7, 1944, a month after the capture of the U-505. He remembered that he first saw the German…
Al Horvat's passion for both art and aviation developed at an early age. Despite two strokes which resulted in medical issues, the 85-year-old…
She had us with the gowns. At 2013's FOTS, Sarah Lyons wowed both the judges and the audience with exquisite gowns, capturing first prize for …
Fifteen years ago when artist Jillian Van Volkenburgh was commissioned by John Cain, executive director at South Shore Arts, to do a painting …
"Just a guy, a camera and a lot of clicking," Michael Lewandowski says on his Lew Shots Facebook page.
Before Leslie Green started living the dream, she was in the rat race with the rest of us.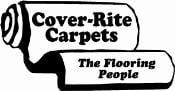 Cover-Rite Carpet & Design Center

Midwest Express Clinic / Crown Point
No matter what side of the media business you work in, you become a professional observer. After decades of experience developing marketing so…
Benjamin J. Ross, a 2004 graduate of Highland High School, was 26 when he entered the Roman Catholic priesthood with his ordination at Cathedr…
For me, this Midwestern summer is rolling up into a whirlwind of change, splendid weather and occasionally bad traffic. In recent years I have…
Recently the U.S. Government Accountability Office released a study: "Unemployed Older Workers: Many Face Long-Term Joblessness and Reduced Re…
The memories photographer Carmen Heller-Chariton has of climbing up apple and cherry trees during the warm summers in the small villages of Po…
To many, she's known only as Shatar. To many more, she's known as a brilliant artist who has a passion for dabbling in many mediums and turnin…