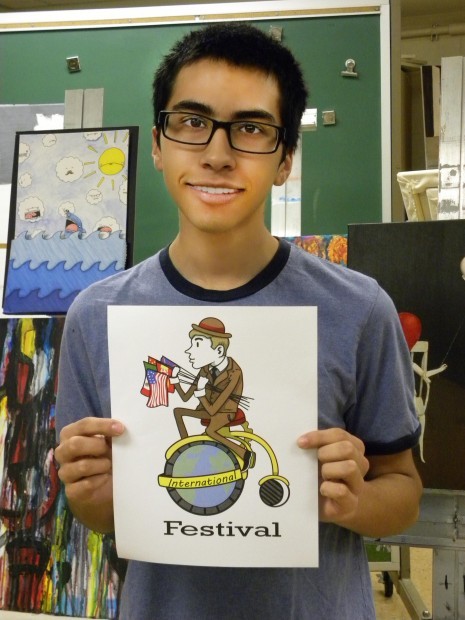 Think of the Munster International Festival as a NATO summit of sorts for area youngsters and teens.
A myriad of countries throughout the globe will be represented, via information booths, food booths and performances, at Munster High School for the first International Festival, taking place at Munster High School and geared towards grammar and high school students and their families.
"We're hoping that the younger kids get a feel, get a sense, of how many people come from how many different places," said Paula Nellans, School Town of Munster president. "The older kids may get an idea too of how many kinds of different nationalities of people we have, even in our high school."
Making its inaugural run starting at 12 p.m. May 20 at Munster High School's auditorium and fieldhouse, the festival was created by the School Town of Munster.
To bring the world to the school, the school reached out to the village —adult and student volunteers, and School Town student organizations such as the German and Spanish Club, National Honor Society and S.T.A.N.D are lending their time and talents to the festival.
"When the kids come in the door, they're going to be given a passport book and get a passport picture taken," Nellans said. "Then we have booths set up from around the fieldhouse that'll be (representing) different countries ... they'll get their passport stamped so they'll actually feel like they're going on a trip and learning about the world."
More than a half–dozen region based performance ensembles, including the Mayer School of Irish Dancing, South Shore Dance Alliance and Hoosier Strings Junior Tamburitzans, are scheduled to perform at the festival. Additionally, area vendors offering Greek, America, Italian and Mexican foods, to name just a few, will be on hand.
"Even though we have a lot of different nationalities, we're still all one school, we're all one community," Nellins said. "And we're all coming together for something that's fun."