Ever since Republicans began clamoring for Hunter Biden to testify in President Trump's impeachment hearings, I've wondered why Democrats didn…
Cam Edwards wants you to know that nearly everything you heard about Monday's gun-rights rally in Richmond, Virginia, was wrong. Including the…
Article 1 of the Articles of Impeachment now pending before the U.S. Senate is primarily focused on President Trump's extortionate demand that…
The federal government owned all of the Northwest Territory in the early 1800s. It included what are now Ohio, Michigan, Indiana, Illinois, Wi…
During an Income Movement forum in the basement of 3333 Broadway here in West Harlem, a small brunette woman with a bright pink sweater that r…
For most of my life, I've been a model of good health. At 17, I became a certified firefighter, and, at 20, I biked from Texas to Alaska. But …
Every January, synagogues across the country hold a special service or ceremony in memory of Martin Luther King Jr. They do this to honor the …
The problem of homicides is staring us all in the face, and we must ask ourselves if we will avert our eyes or resolve to tackle it together.
In a time when calls for increased school funding resonate across the state, we believe it's imperative that our school administrators remain …
On the eve of the new year Tuesday afternoon, the number of people senselessly slaughtered in Gary in 2019 stood at a stomach-turning 58.
Year after year, we have the honor of telling the stories of extraordinary generosity and good will that reside in abundance in Northwest Indi…
The commercialization of holidays leaves so many with their hands out, expecting the reward of gifts.
They're many in number. They have real concerns. They're not going away.
Ever since Republicans began clamoring for Hunter Biden to testify in President Trump's impeachment hearings, I've wondered why Democrats didn…
Cam Edwards wants you to know that nearly everything you heard about Monday's gun-rights rally in Richmond, Virginia, was wrong. Including the…
Article 1 of the Articles of Impeachment now pending before the U.S. Senate is primarily focused on President Trump's extortionate demand that…
During an Income Movement forum in the basement of 3333 Broadway here in West Harlem, a small brunette woman with a bright pink sweater that r…
For most of my life, I've been a model of good health. At 17, I became a certified firefighter, and, at 20, I biked from Texas to Alaska. But …
Every January, synagogues across the country hold a special service or ceremony in memory of Martin Luther King Jr. They do this to honor the …
Most black men rarely get to experience, even vicariously, what it's like to be a white man in this country. I've been alive awhile now, but o…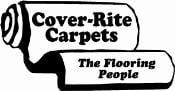 Cover-Rite Carpet & Design Center

Midwest Express Clinic / Crown Point
The federal government owned all of the Northwest Territory in the early 1800s. It included what are now Ohio, Michigan, Indiana, Illinois, Wi…
Any parent with half a brain reinforced what schools did by helping the child through oral reading at home. It's delightful, responsible, effe…
As we begin the new year, I'm humbled by the acts of kindness around me — the sacrifice of time and thoughtfulness from dear friends, and the …
Too many first responders believe that they will be taken care of by their departments or the company they work for. The truth is, you are jus…
There will be an Old Guard Democrat candidate and an Independent Progressive running against President Trump — splitting the Democrat vote and…
After speaking with the Gary and Lake County health departments, I've found out neither has Naloxone (the opioid reversal drug, also known as …
The Indiana legislature wisely passed a law that increased the fuel tax and made all funds collected go toward infrastructure. May I make a su…